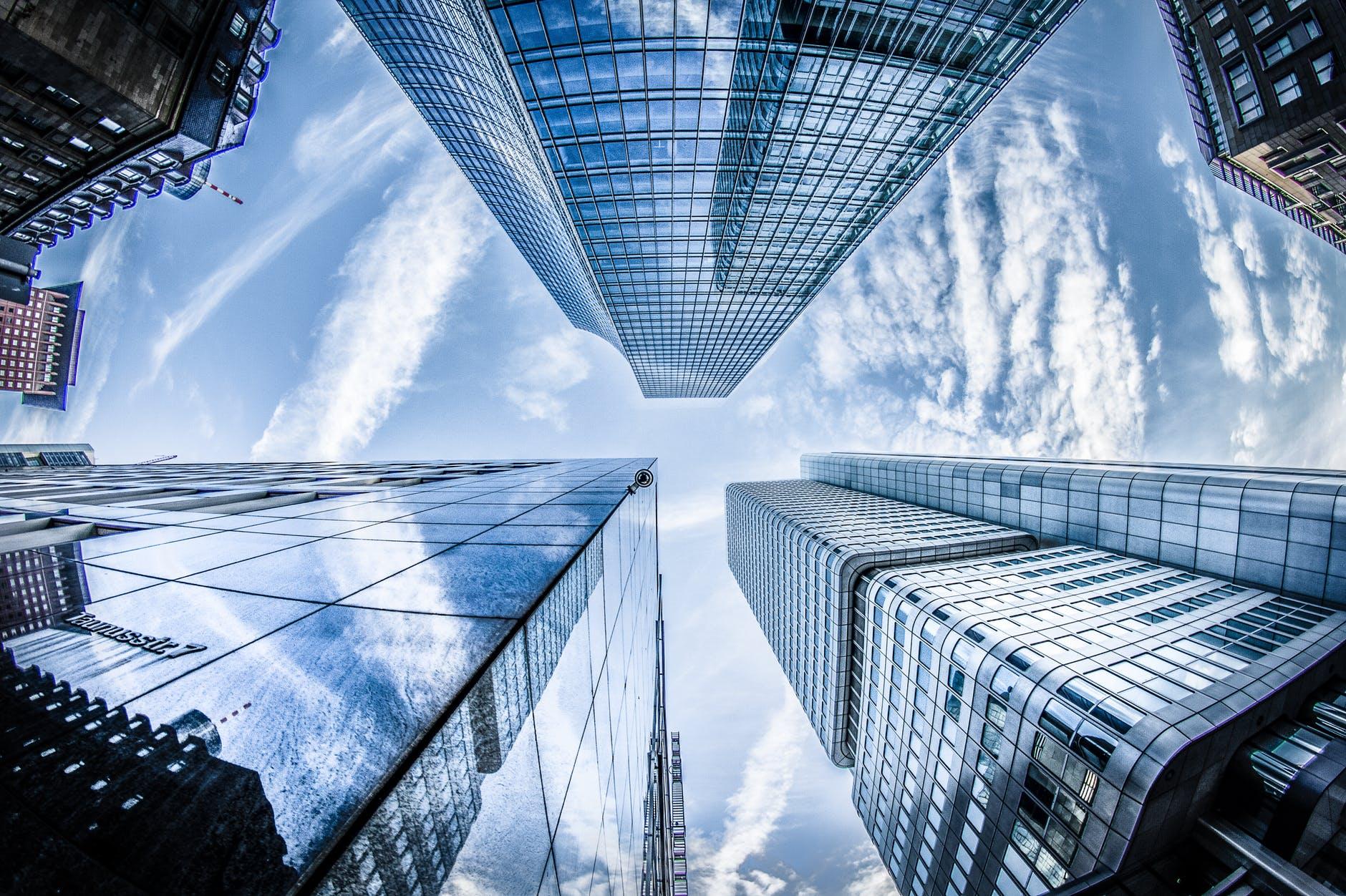 Ericsson to Produce 5G Kits in US as It Pursues IoT Dollars
By Ruchi Gupta

Jul. 10 2019, Updated 10:27 a.m. ET
Why Ericsson is setting up a 5G factory in the US
Ericsson (ERIC) plans to begin production of some 5G kits in the US early next year. The company says its new US factory will be fully automated and that the factory itself will make use of 5G technology. It says the factory will complement its global supply chain and bring it closer to its customers. Ericsson generates most of its revenue in the northern US.
Ericsson is hoping to achieve many goals with its new US 5G factory. It says the factory will produce 5G kits that will help speed up the deployment of 5G networks across the country. Its new factory comes as US operators are ramping up their efforts to deploy 5G networks. AT&T (T) began rolling out 5G services in a handful of cities in December. Sprint (S) and T-Mobile (TMUS) are also undergoing 5G service rollouts.
Article continues below advertisement
Ericsson's decision to produce 5G kits in the US could come as a relief to the country's small operators, which mostly serve remote rural areas. Because the Trump administration has prohibited the use of Huawei kits in building US 5G networks, the country's small operators—which are used to purchasing network equipment from Huawei because it's cheaper—are struggling to find alternatives. According to a report from Reuters, about a dozen small operators in the US are in talks with Ericsson and Nokia (NOK) to see if they can supply them with 5G kits at the right prices. Therefore, setting up a factory to produce 5G kits domestically could help Ericsson supply small operators at prices they can afford. In turn, the move could allow Ericsson to take more market share from Huawei and grow its global share of the telecommunications equipment market.
Ericsson's move to set up a factory to churn out 5G kits in the US could also help protect its bottom line. The 25% import tariff the Trump administration slapped on Chinese-made goods entering the US in May affects telecommunications equipment and will diminish profit margins for the importers of such equipment. Besides, Ericsson's kits that are made in China become more expensive when they arrive in the US, which could keep them out of reach for small operators.
Article continues below advertisement
GoPro (GPRO), the US action camera company that's been doing its manufacturing in China, has said that it will relocate the production of the cameras it sells in the US from China to Mexico to avoid the impact of tariffs and lower its costs. Many other companies that manufacture devices in China are shifting production out of the country to avoid tariffs. The list of companies shifting their manufacturing out of China includes Google (GOOGL), which makes an array of hardware products, from thermostats to smartphones and smart speakers.
Ericsson's announcement of a US factory for producing 5G kits comes after the Wall Street Journal reported that US officials are exploring policy changes requiring that 5G equipment for use in the country not be manufactured in China. Ericsson does some of its production in China. Therefore, Ericsson's decision to produce 5G kits for the US market could also be seen as a move to minimize the risks to its business by diversifying its manufacturing base. Ericsson derives the vast majority of its revenue from the sales of its network kits. Its network revenue rose 10% year-over-year to $3.6 billion in the first quarter and accounted for almost 70% of its total revenue in the period.
Article continues below advertisement
Ericsson sacrifices profit for peace of mind
Ericsson is scheduled to release its second-quarter earnings results on July 17. The company warned last month that its profit for the quarter would be negatively affected by a settlement it reached with a patent-licensing company that had taken it to court.
On June 10, Ericsson announced that it had entered into a license agreement with Intellectual Ventures, adding that the agreement would bring an end to all patent infringement litigation between the companies. Ericsson stated that the terms of the agreement were confidential but that it expected the agreement to have an adverse impact on its operating profit figure for the second quarter, with the impact particularly being felt in its Networks segment. Before Ericsson and Intellectual Ventures reached an agreement, a jury had awarded Intellectual Ventures $43 million in one of the lawsuits it had brought against Ericsson.
Ericsson generated an operating profit of $539 million and a net profit of $264 million in the first quarter. The company generated an operating profit of $22 million in the second quarter of 2018 but ended up posting a net loss of $198 million in the same quarter. It remains to be seen how Ericsson's upcoming second-quarter results will differ from the previous year's results because of its settlement with Intellectual Ventures.
Article continues below advertisement
Although Ericsson expects the settlement to reduce its earnings in the second quarter, it also hopes that the settlement will allow it peace of mind as it pursues 5G business contracts. Ericsson is in the race for contracts to supply mobile operators with 5G network kits. It has already won some large 5G kit contracts. Last year, Ericsson inked a $3.5 billion multiyear contract with T-Mobile to supply equipment for its 5G network rollout. T-Mobile is one of the top mobile operators in the US. It aims to cover the entire country with 5G networks within the next few years.
T-Mobile is currently seeking to merge with its rival Sprint, and the two have promised to invest as much as $40 billion in network developments and upgrades if they're allowed to combine. US regulators are still deciding whether or not to allow the merger to proceed. Ericsson has also won a large 5G contract from SoftBank (SFTBF), one of the leading mobile operators in Japan and the parent of US operator Sprint.
Article continues below advertisement
In addition to selling 5G network equipment, Ericsson is also in the race to license its patents to makers of 5G devices such as smartphones. Ericsson's 5G patents can cost as much as $5 per device. Nokia and Qualcomm (QCOM) capped their patent rates for 5G devices at $3.5 and $16.25 per device, respectively.
Ericsson renews its push for IoT dollars
Though Ericsson expects its settlement with Intellectual Ventures to shave its second-quarter profit, it's undeterred in its pursuit of growth opportunities. The company recently hosted a special day to discuss IoT (Internet-of-Things) technology in Shanghai, China. The IoT day provided an opportunity for Ericsson's IoT community members to meet and share knowledge about IoT and 5G.
According to Ericsson, there will be 4.1 billion IoT connections using cellular networks by 2024. Ericsson also says that the Asia-Pacific region will be home to 70% of the world's cellular IoT connections, with China being in the lead. Ericsson says it's on a mission to make IoT easy to adopt, easy to use, and easy to scale. In China, the country's mobile operators China Mobile (CHL) and China Telecommunications (CHA) use Ericsson's IoT platform to connect enterprises across the country and overseas. Ericsson plans to host another IoT day in Stockholm, Sweden, in September.
IoT promises a huge revenue opportunity for companies such as Ericsson. The growing demand for machine-to-machine communications to make factory operations more efficient and the need to make good use of data are some of the factors driving the uptake of IoT in industrial settings. Grand View Research predicts that the global industrial IoT market will grow from $161 billion in 2018 to $949.4 billion by 2025.
The arrival of 5G is expected to provide a further boost to IoT uptake. A report from ResearchAndMarkets says that 5G connectivity will add $6.3 billion to the global industrial IoT market by 2025. 5G promises faster connections over cellular networks, making it ideal for industrial connectivity.