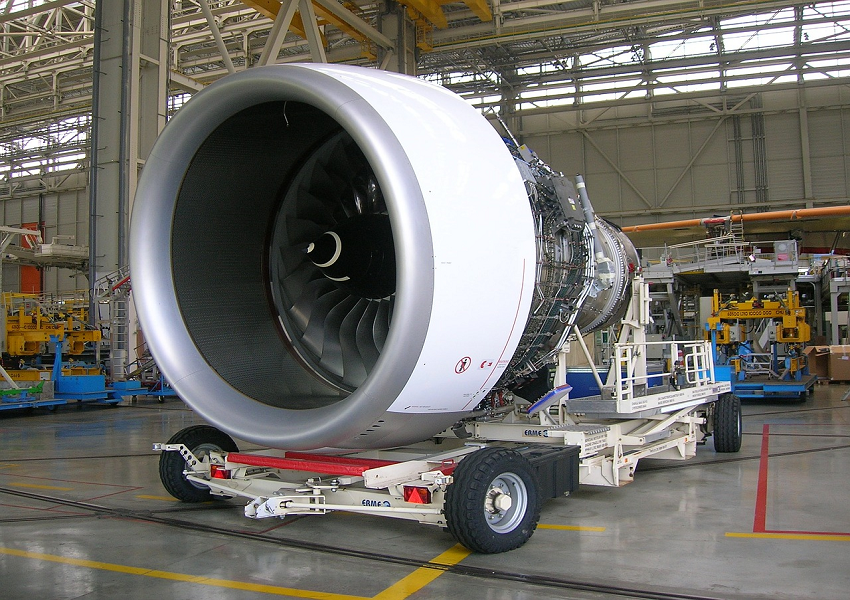 Does GE Have Upside Potential Even After Its 41% Rise?
By Anirudha Bhagat

Jul. 10 2019, Updated 3:52 p.m. ET
Second-quarter results could surprise
General Electric (GE) has risen ~41% YTD (year-to-date), and one Wall Street analyst believes it still has more upside potential. On July 9, Nicholas Heymann of William Blair reiterated his "outperform" rating on the stock and said it could rise to $14–$16 over the next year.
In a note to clients, the analyst stated he was encouraged by GE's mega multibillion-dollar contract wins for its engines at the Paris Air Show last month. He said that the company could provide good second-quarter numbers, repeating the likes of its first-quarter results. In the first quarter, it reported impressive financial metrics, including free cash flow.
Heymann thinks investors' confidence about GE stock could improve with good quarterly numbers and improvement in its financial leverage.
Article continues below advertisement
The analyst's target price of $14–$16 suggests an upside of 36%–56% in GE over the next year. His target price is much higher than analysts' average target price on the stock. Analysts polled by Reuters have a consensus target price of $12.69 on GE. This target suggests a return of 23.8% over the next year.
The stock has received a consensus "hold" recommendation. Approximately 47% of the 19 analysts covering it are bullish, ~37% call it a "hold," and 16% are bearish.
GE impressed at the Paris Air Show
On June 20, General Electric announced that CFM International, a 50-50 joint venture between France's Safran Aircraft Engines and GE Aviation, had received new engine orders worth $55 billion during the show. With this, GE Aviation broke its previous record of $31 billion at the Paris Air Show in 2017.
General Electric's performance at this year's giant aviation event was far better than its management's expectations. GE Aviation's CEO, David Joyce, said in an interview with CNBC that he'd expected orders worth $35 billion.
Major orders came from AirAsia, which agreed to buy 200 LEAP 1A engines for $23.1 billion. India-based low-cost air carrier IndiGo also placed an order for 280 LEAP 1A engines to power its Airbus A320neo and A321neo jets.
Article continues below advertisement
Amazon (AMZN) signed a deal to lease 15 Boeing (BA) 737-800 cargo planes from GE Capital Aviation Services, a part of GE Aviation. The e-commerce giant's latest move is believed to be part of its strategy of expanding its own air delivery network after FedEx (FDX) dumped the company from its cargo services. On June 9, the logistics and courier service provider announced that it wouldn't renew the cargo services contract for Amazon's domestic delivery packages.
GE Aviation also outshone Airbus and Boeing, the world's two largest aircraft manufacturers, in terms of the value of its deals. Airbus bagged nearly $44 billion worth of contracts, while Boeing's transactions totaled ~$34 billion.
Stock performance
General Electric stock has had a remarkable run this year so far and has risen ~41%. The stock has beaten all major US indexes, including the Nasdaq, the S&P 500, and the Dow Jones Industrial Average, which are up 23.7%, 18.9%, and 14.8%, respectively. The stock has also outpaced the Industrial Select Sector SPDR ETF's (XLI) returns. XLI invests in S&P 500–listed industrial stocks. It's gained 19% YTD.
After falling to a ten-year low of $6.40 on December 11, 2018, General Electric stock has made a sharp turnaround this year. Investors have gained confidence following CEO Larry Culp's quick actions to restructure the business and improve its liquidity.
Since becoming CEO, Culp has undertaken several initiatives, including divesting GE's healthcare equipment portfolio, reducing its stake in Baker Hughes, a GE company (BHGE), and revising its spin-off and merger terms with Wabtec. His efforts, along with a dividend cut, helped the company save $10 billion in cash during the fourth quarter of 2018.
Culp also found a buyer for GE's BioPharma business unit. In the first quarter, the company announced that it was entering into a definitive agreement to sell the unit to Danaher (DHR) for $21.4 billion to help it reduce its debt.