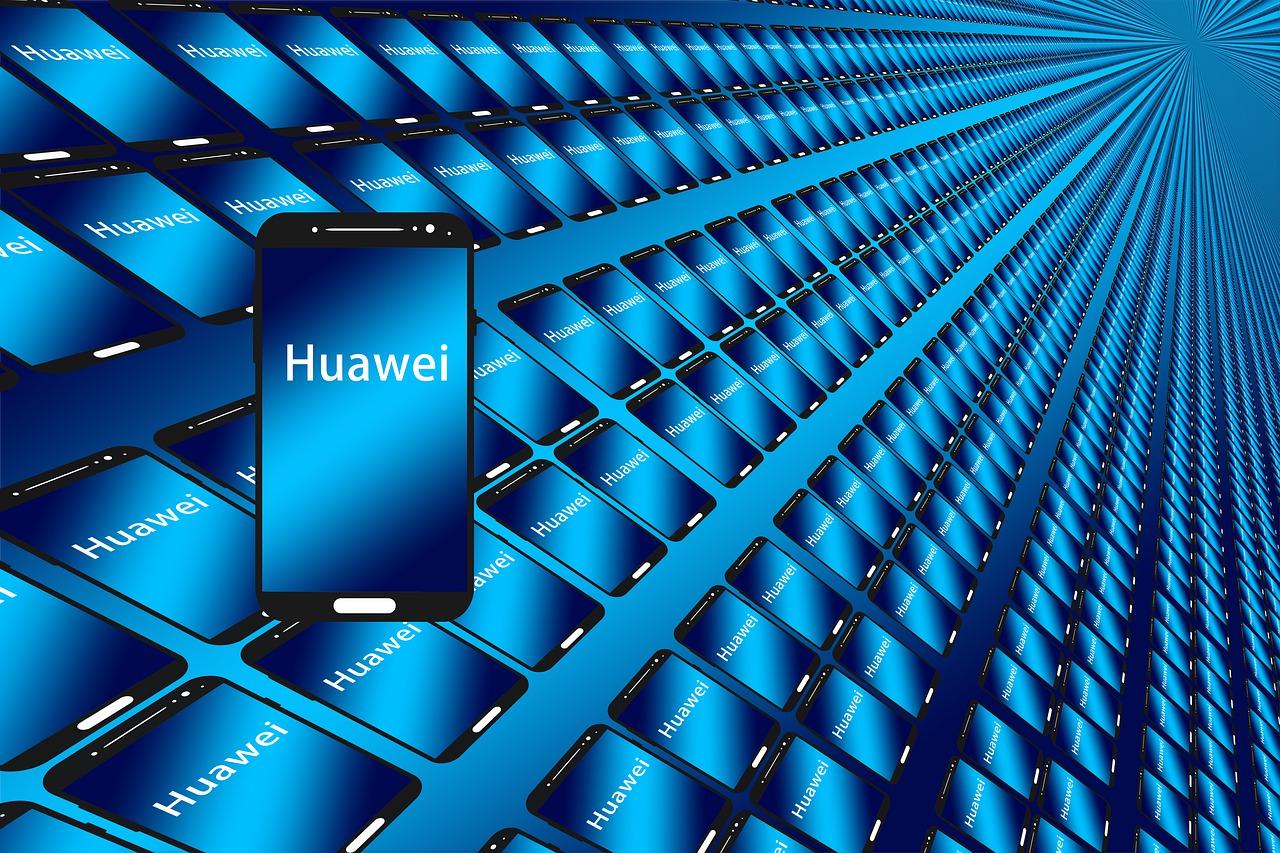 Did Chip Companies Overreact to the Easing of the Huawei Ban?
By Puja Tayal

Jul. 29 2019, Updated 6:34 a.m. ET
Trump administration eases Huawei ban
At the end of June, the presidents of the US and China met at the G20 Summit in Japan and decided to restart trade negotiations. Negotiation talks stopped in May after the two parties had a difference of opinion. The US then imposed a trade ban on Chinese network equipment and smartphone giant Huawei. Both countries hiked tariffs on each other's imports to 25%.
Now, negotiations have started once again. As part of the truce talks, US President Donald Trump eased the Huawei ban and stalled plans to impose tariffs on the remaining $300 billion worth of Chinese imports for the time being. Even Chinese President Xi Jinping agreed to stall Chinese tariffs on US imports and buy a significant amount of US goods to reduce the trade imbalance.
Article continues below advertisement
Of particular interest was the US's easing of the Huawei ban, which boosted the stocks of several semiconductor companies. The VanEck Vectors Semiconductor ETF (SMH) rose 2.8% on July 1, with some of the biggest gains of 4%–6% reported by RF (radio frequency) chip makers Skyworks and Qorvo, memory chip maker Micron (MU), and communications chip giant Broadcom (AVGO). These companies earn 50%–85% of their revenues from China—especially from Huawei.
Did semiconductor stocks overreact to the easing of the Huawei ban?
A few days after the announcement, analysts commented on the easing of the Huawei ban. Before we look at the impact of the announcement, let's see what exactly it meant.
The US accused Huawei of espionage, US technology theft, and the violation of US sanctions against Iran. It blacklisted Huawei, thereby requiring US companies to seek a license to do business with the company. The requirement was effectively a ban, as the government was unlikely to grant licenses easily.
Article continues below advertisement
On June 28 at the G20 Summit, President Donald Trump stated that the US would make some concessions on the export ban, allowing US companies to sell generic Huawei technology that doesn't pose a threat to national security. This technology includes semiconductors, software, and other services that are available all over the world and not specifically in the US. One such generic technology is memory chips, which Huawei can source from South Korea's Samsung and SK Hynix.
Why did Trump ease the Huawei ban?
Trump agreed to ease the Huawei ban but didn't lift it, as Huawei is a big part of his trade negotiations with China. Moreover, Trump is facing conflicting pressures from US tech companies and Democrats and Republicans. On the one hand, US companies such as Intel, Qualcomm, and Xilinx are lobbying heavily to ease the ban to allow them to ship common technologies to Huawei to protect their market shares from non-US competitors.
On the other, the Financial Times stated that some Democrats and Republicans are joining forces to prevent Trump from removing Huawei from the blacklist unless its executives are proved not guilty of technology theft and sanction violations.
Article continues below advertisement
In the middle of this domestic conflict, Trump aims to maintain a strong US economy, as he wants to be re-elected in the 2020 presidential election. Trump found a middle ground and eased the Huawei ban in a way that favored US tech companies but didn't lift the ban, thereby keeping Democrats and Republicans calm. The easing of the Huawei ban proved positive for the stock market and mitigated the impact of the trade war.
While it's clear why Trump eased the ban, there's confusion about how the US government will implement this change. Trump didn't provide details about how the new policy would work except to say that additional work must be done.
How is the US government approaching license requests to sell to Huawei?
US tech companies were happy when Trump answered their lobbying and agreed to ease the ban on Huawei. However, industry and government officials weren't sure how to approach this change in policy.
Reuters saw an email from John Sonderman, the deputy director of the Office of Export Enforcement in the US Commerce Department's Bureau of Industry and Security, that outlined how enforcement staff should approach US companies' applications for a license to trade with Huawei.
Article continues below advertisement
The email stated that Huawei is still on the Entity List, and agents should review each application as per the "presumption of denial" licensing policy that applies to blacklisted companies. This means agents will be skeptical of all applications and view them from a national security perspective, thereby minimizing the probability of applications being approved.
This information raises many questions about which products will be exempted from the Huawei ban and how this policy change will be executed. Many analysts listed the possible approaches the Commerce Department could use to execute the change.
The devil is in the details
According to the Financial Times, Eurasia Group technology policy expert Paul Triolo believes that the Trump administration could extend and even expand the 90-day waiver on the Huawei ban it granted immediately after enforcing it to allow US and Chinese companies to adjust themselves accordingly.
The 90-day waiver granted a temporary license to US companies that were selling chips, software, and other services for Huawei's existing products. This means Google was allowed to update its Android OS (operating system) on Huawei handsets currently being used by customers. The ban applied to chip and software shipments for future products during this 90-day period. The Trump administration could extend this waiver as trade talks progress. It could also extend temporary licenses to generic technologies such as memory chips for Huawei's laptops and mobile handsets.
Article continues below advertisement
In its latest earnings call, US-based pure-play memory chip maker Micron stated that it had started shipping some generic products not detrimental to national security to Huawei in mid-June. Even Microsoft started offering Huawei's laptops on its online store in mid-June. This move came after Micron and Microsoft stalled all business transactions with Huawei on May 15 to comply with the US ban.
The Huawei ban continues on 5G-related technology 
The main issue the US has with Huawei is related to 5G technology. Huawei is the world's largest supplier of network equipment and depends on US companies such as Qualcomm, Xilinx, and Intel for chips used in the 5G network. The US ban on Huawei will continue for 5G-related technologies unless it's completely lifted.
Xilinx and Intel stocks fell a few days after the announcement of the Huawei ban's easing as investors realized that the announcement would have little impact on them. It remains to be seen whether they're allowed to ship programmable microchips not related to 5G to Huawei.
Article continues below advertisement
US companies might still be banned from using Huawei's equipment 
The Huawei ban was a two-way ban: US companies were banned from selling technology to Huawei and also from using Huawei technology that could pose a national security threat. The Verge, citing New America cybersecurity policy fellow Samm Sacks, stated that the Trump administration could continue to block US companies from using Huawei technology to build telecommunications infrastructure, as it poses a security risk.
Impact on semiconductor companies
The stocks of US-based Huawei suppliers such as Qualcomm and Qorvo jumped when Trump eased the Huwawei ban. On the face of it, it seems like chip makers and tech companies such as Google and Microsoft can supply generic consumer technology to Huawei. For instance, Microsoft and Google can license Windows and Android to Huawei devices, and Qorvo and Micron can ship RF and memory chips unrelated to 5G to Huawei.
Article continues below advertisement
However, none of the above suppliers can resume shipments unless they're granted a license from the US Department of Commerce. Huawei is still blacklisted, and any transaction with the company will be illegal under the US regulations unless it's exempted. Most tech companies have yet to confirm whether they've resumed transactions with Huawei. Micron has already confirmed that it's restarted shipping some products to Huawei.
The US-China trade war has heightened scrutiny surrounding cross-border M&A (mergers and acquisitions) deals. Chinese outbound M&A volumes in the first half of 2019 fell to a six-year low, according to data compiled by Bloomberg. Despite trade tensions, US-based NVIDIA is buying Israel-based Mellanox, and German-based Infineon is buying US-based Cypress Semiconductor. The trade war also hasn't stopped Broadcom from pursuing future acquisitions. It's reportedly looking to acquire US-based cybersecurity company Symantec for more than $22 billion.
Article continues below advertisement
Impact on Huawei 
The biggest loser in the US ban on Huawei is none other than Huawei itself. The company depends heavily on US technology, such as semiconductor chips and software, to manufacture its products. The US ban saw Google end its Android support for future Huawei devices. Many chip makers also stopped shipping their chips to Huawei.
This sudden ban significantly impacted Huawei's smartphone, server, and laptop production. Huawei founder and CEO Ren Zhengfei stated that it would have cost Huawei $30 billion in lost revenue in the next two years if the US ban had continued. However, he expects the company to revive growth in 2021 as it replaces US technology with its own.
In a recent interview with the Financial Times, Zhengfei said that the easing of the US ban won't affect Huawei's efforts to achieve self-sufficiency. He stated that Huawei will buy products from US companies but will continue its efforts to build that technology in-house. In the interview, Zhengfei said, "If we aren't allowed to use US components, we are very confident in our ability to use components made in China and other countries."
Article continues below advertisement
Huawei's chip design company, HiSilicon, has already built its own mobile processor and 5G modem. The company aims to replace Google's Android OS with its own Hongmeng OS. It remains to be seen whether users adopt Hongmeng OS. Building every technology from scratch will put Huawei at a disadvantage with Android- and Windows-backed phones and laptops in the short term, as the Chinese company will lose out on market share.
What does it all mean?
The US Huawei ban will not be completely lifted until the US-China trade war ends. On the one hand, Trump may allow Huawei limited access to some US goods if it agrees to comprehensive monitoring by the US government. On the other, Huawei is preparing to give up on US technology by developing its own.
Time will tell whether the US ban on Huawei protects US technology or gives way to new competition.