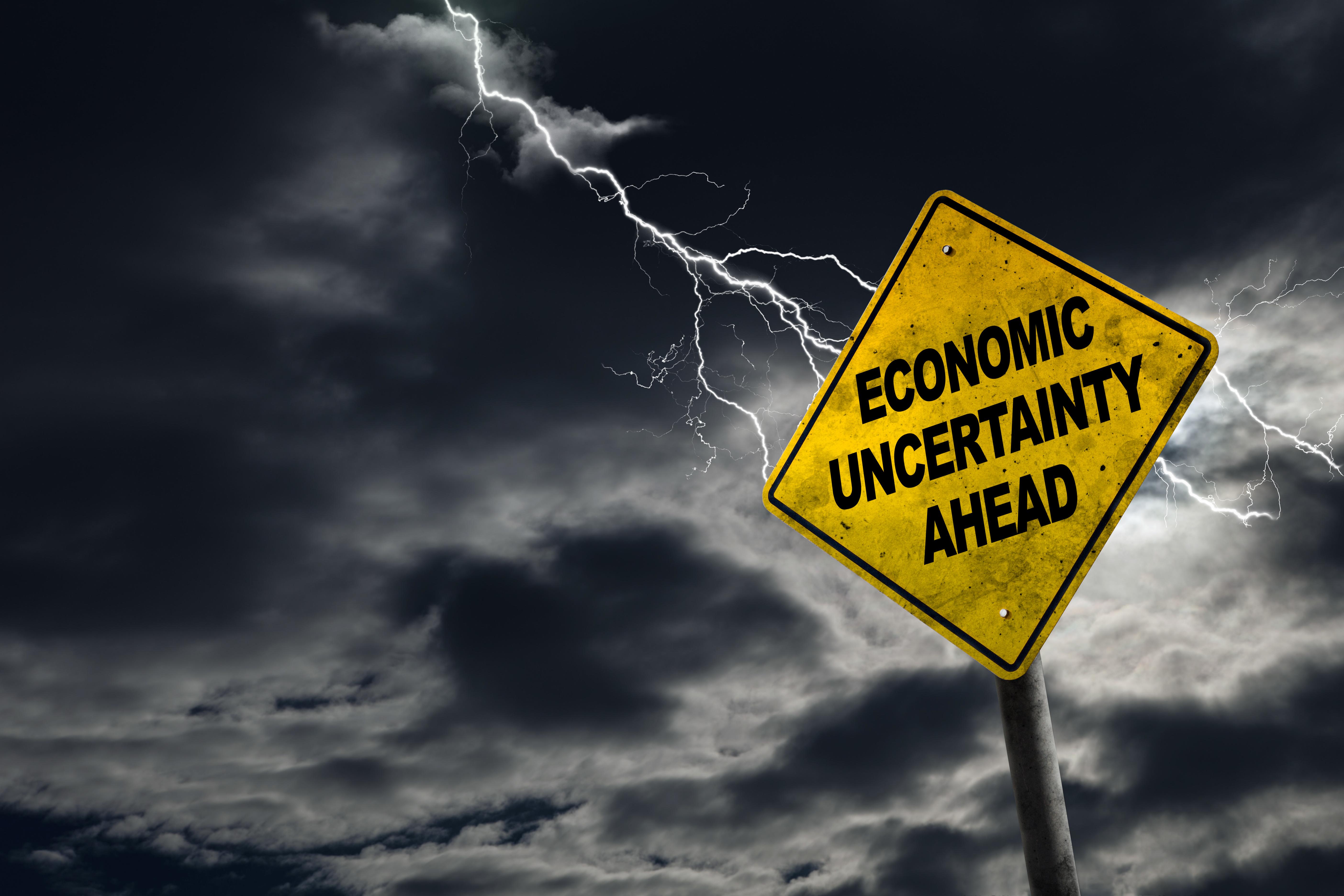 David Rosenberg Is the Latest to Warn of Recession
By Anuradha Garg

Jul. 29 2019, Updated 6:39 a.m. ET
Article continues below advertisement
David Rosenberg warns of an upcoming recession
David Rosenberg is the latest to join the recession bandwagon. As reported by CNBC, Gluskin Sheff's David Rosenberg said that earnings are "rolling over" and economic data indicates that the economy is very close to recession. He added, "Maybe a recession is not here. But it's certainly suggesting of a significant growth turndown right now in the U.S. economy."
US earnings season
The US earnings season started last week with major banks reporting their earnings. While the overall bank earnings indicated a positive industry trend, the expected cut by the Federal Reserve could mean trouble ahead for bank stocks.
Article continues below advertisement
US companies talk about US-China trade war
In fact, as reported by MarketWatch, many companies talked about the ongoing US-China trade war as the factor that has or is likely to influence their performance and outlook. CSX's (CSX) CEO said that this economic backdrop is the "most puzzling" he has experienced in this career. Honeywell International (HON) talked about how factors such as China's GDP and the US-China trade conflict are impacting the economic outlook. Nike (NKE) cited Brexit uncertainty and US-China trade tensions as the major reasons why it missed analysts' earnings expectations. Micron (MU) also stated that its near-term outlook remains uncertain due to the economic and trade challenges facing the semiconductor industry.
US markets touching higher highs
US stock markets made an all-time high earlier last week. Looking at broader market ETFs, the SPDR S&P 500 ETF (SPY) and the Invesco QQQ ETF (QQQ) have risen 18.9% and 23.8%, respectively, this year based on the closing prices on July 19. The markets were touching record highs due to the expectations of a Fed rate cut in July. However, the momentum seems to be stalling now as earnings last week were mixed. Moreover, a quarter-point rate cut by the Fed is already priced into the markets.
Article continues below advertisement
Rosenberg bearish on markets despite recent peaks
David Rosenberg is bearish on US markets despite recent peaks as he mentions: "The stock market peaked on October of 2007 and the recession started two months later." He added, "This is one of these rare periods where earnings are coming down, earnings estimates are coming down and the stock market is just rocking and rolling because it's really a momentum liquidity and central bank driven market."
Fed momentum to stall
Article continues below advertisement
Earnings recession?
Morgan Stanley also believes that the market is underpricing the risk of an earnings disappointment. In April, its chief equity strategist, Michael Wilson, said he doesn't believe in the market consensus that earnings will accelerate in the second half. He believes that the earnings recession is real. An "earnings recession" is at least two quarters of year-over-year corporate profit decline. You can read Is an 'Earnings Recession' on the Horizon? for more on this topic.
As per the FactSet report, for Q2 2019, estimated earnings for the S&P 500 (SPY) are expected to decline by 3.0%. The report adds, "If -3.0% is the actual decline for the quarter, it will mark the first time the index has reported two straight quarters of year-over-year declines in earnings since Q1 2016 and Q2 2016."