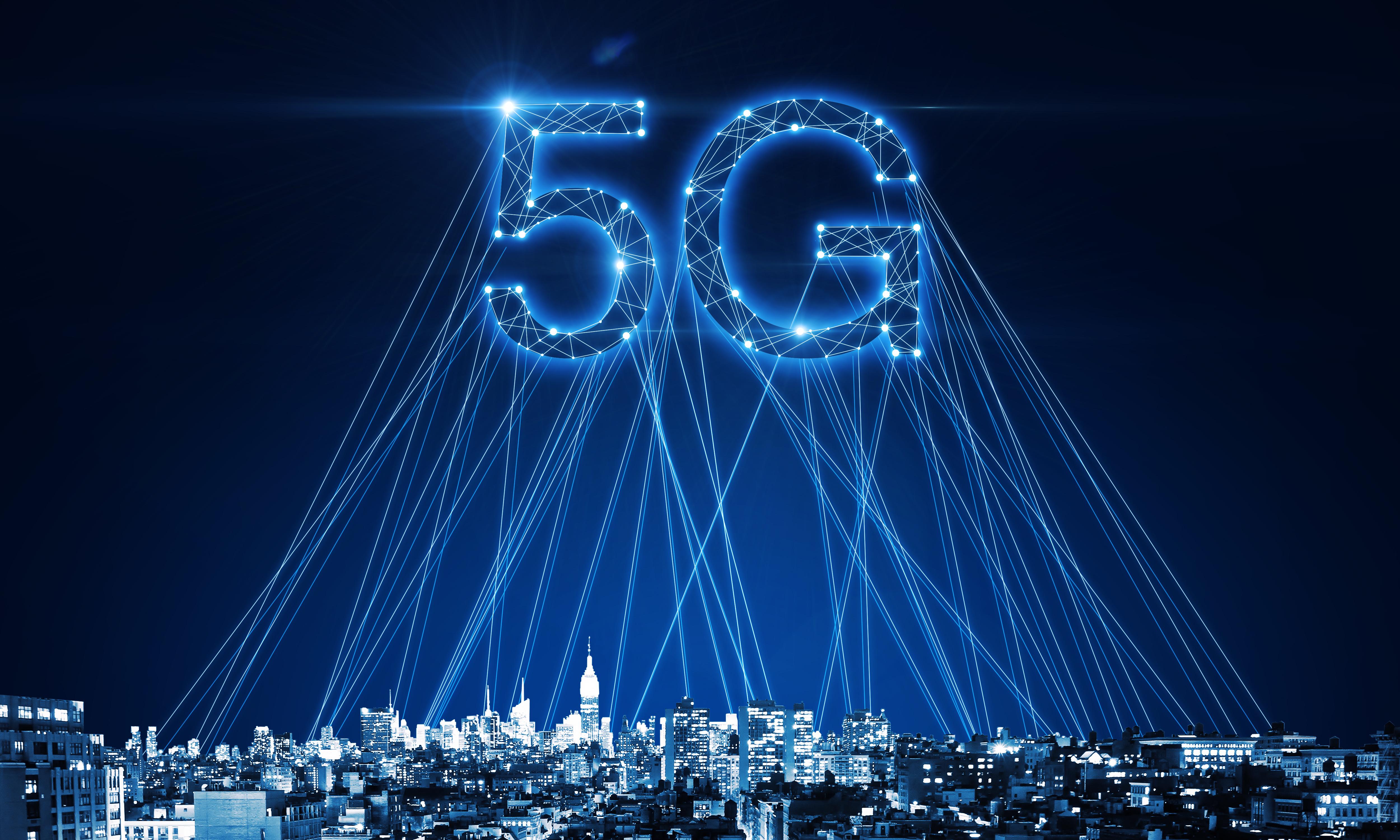 Can the US Lead in 5G Without Huawei?
By Puja Tayal

Jul. 24 2019, Updated 10:28 a.m. ET
The US has banned its companies from shipping Huawei any technology that's critical to national security. This ban indirectly means any technology related to 5G technology. The US has also asked its allies to stop using Huawei's products for their 5G networks. This request has slowed the 5G rollout across the world, as Huawei is the world's largest network equipment supplier and a leader in 5G technology.
Article continues below advertisement
In an interview with Yahoo Finance, Huawei CEO Ren Zhengfei said, "Shutting Huawei out is the start of the U.S. falling behind." He explained that Huawei has the most advanced 5G products and several 5G patents. Despite this, the US is using Nokia's and Ericsson's components due to national security concerns about Huawei's products.
Zhengfei said that by refraining from using Huawei's products, the US is putting itself behind in the 5G space. He added that the US might have leading supercomputing technology, but without superfast communications, it will fall behind.
Huawei stops investing in US-based Futurewei
The US trade ban on Huawei is also affecting Huawei's US-based R&D (research and development) subsidiary, Futurewei. The subsidiary employs 850 employees who work with US universities and researchers to develop technologies. It's filed more than 2,100 patents in the areas of telecommunications, 5G cellular networks, and video and camera technologies.
Zhengfei confirmed that the company was stalling its planned $600 million investment in Futurewei in 2019, resulting in 600 job losses as of July 22. He explained that the US trade ban restricted Futurewei from contacting or sending any R&D work to Huawei. This restriction made it difficult for Huawei to manage Futurewei, so it stalled its investment in the US subsidiary. He stated that Huawei's future decisions on Futurewei would depend on the US government's actions.
Article continues below advertisement
Huawei CEO: US semiconductor companies will miss out on Huawei's 5G opportunity 
Restricting Huawei's access to US technology will have another effect on the US. According to Zhengfei, as a result of the trade restrictions, US companies won't benefit from Huawei's 5G growth. Huawei has won more than 50 5G commercial contracts despite the US ban, which has made it confident in its 5G goals.
Zhengfei maintains his estimate that Huawei will sell 600,000 5G base stations this year and 1.5 million next year. He reduced his revenue guidance for the company's network business by 2% year-over-year, as the US trade ban has slowed the pace of growth. However, he stressed that revenue from Huawei's network business will grow from last year.
Huawei leads in 5G commercial contracts despite the US ban
Huawei leads in the 5G commercial network space with 50 contract wins, 28 of which are with European operators. It earned 28.4% of its revenue, which equates to $29.8 billion, from Europe last year. The US accused Huawei of spying for the Chinese government and asked its European allies to avoid using Huawei's products in their 5G networks.
Europe is an important market for Huawei, and it can't lose this market because of the US ban. Hence, it's taking various steps to address European countries' concerns about national security risks. It opened a second European cybersecurity lab in Belgium. The first one is in Britain. Zhengfei stated that he would urge the Chinese government to sign a no-spy agreement with Germany. He added that the company would also abide by the European Union's General Data Protection Regulation.
Article continues below advertisement
United Kingdom resists US ban on Huawei
Huawei is working with the United Kingdom's four major mobile phone operators to develop 5G networks. The United Kingdom resisted pressure from the US to shut out Huawei from the 5G network rollout in the region. According to Culture Secretary Jeremy Wright, the United Kingdom has delayed a decision until it gets clarity on what the US blacklisting of Huawei means and how it will affect UK companies.
If the US completely bans its companies from doing any business with Huawei, the latter will no longer have access to US technology. This will make Huawei's products unreliable in the long term. While the UK government decides on the Huawei ban, UK operators are developing 5G networks with Huawei. If the UK government bans Huawei, these operators will have to rip out Huawei's equipment and rebuild at a higher cost.
Huawei's vice president, Victor Zhang, estimates that excluding Huawei would cost the UK economy $8.7 billion. It would also make 5G networks more expensive and increase the prices of communication services. Zhang is confident Huawei will continue to develop 5G networks for the United Kingdom.
No one wins in a war
The Huawei ban will negatively affect US 5G networks, US semiconductor companies, and the US's technology lead. At the same time, the US ban will also affect the Chinese giant. Zhengfei stated that it would have cost Huawei $30 billion in lost revenue in the next two years if the US ban had continued. However, he expects the company to revive growth in 2021 as it replaces US technology with its own.
So far, the trade war has done a lot of damage to both Huawei and US companies. It remains to be seen how the trade war will play out in the future. One thing's for sure: Huawei and US companies are prepared for war.