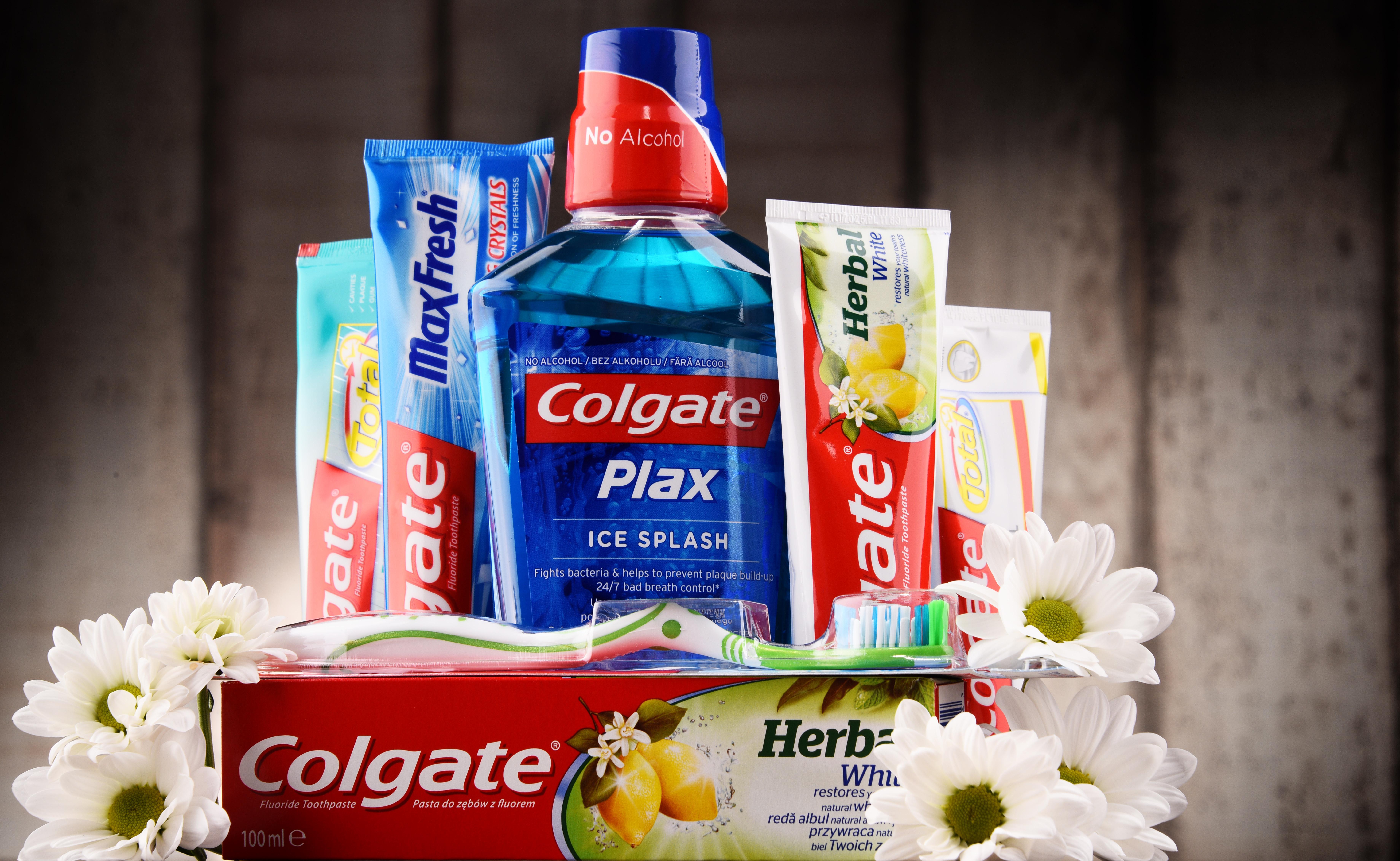 Colgate-Palmolive's Q2 EPS Met Estimates
By Amit Singh

Jul. 26 2019, Published 3:53 p.m. ET
Colgate-Palmolive reported its second-quarter results.
Colgate-Palmolive's EPS came in line with the consensus estimate. However, sales fell short.
Higher overhead and advertising costs affected operating margins and dragged earnings down.
Colgate-Palmolive (CL) announced its second-quarter results on July 26. The company's net sales stayed low and missed analysts' estimate. The unfavorable foreign exchange rate continued to hurt Colgate-Palmolive's top line. Management stated that currency volatility negatively impacted net sales by 4.5% in the second quarter.
However, organic sales sustained momentum and increased 4%, reflecting higher net selling prices and an increase in volumes. The organic sales growth rate showed sequential improvement owing to the gradual increase in pricing. In the first quarter, organic sales increased by 3%. Organic sales of personal care products manufacturers are gaining from an increase in pricing. Earlier, Kimberly-Clark (KMB) impressed with its organic sales growth in the second quarter. KMB's organic sales increased by 5%, driven by a 5% increase in pricing and a 1% benefit from product mix. However, weak volumes remained a drag.
Meanwhile, we expect Procter & Gamble (PG) and Church & Dwight (CHD) also to post higher organic sales. Balanced growth in pricing and volumes are expected to drive the organic sales of these companies. Also, the favorable mix should support the underlying sales.
Article continues below advertisement
Colgate-Palmolive's gross margins expanded in the second quarter, reflecting higher pricing and cost savings. However, increased raw and packaging material costs continued to hurt the company. Despite gross margin expansion, operating margin continued to contract as the higher SG&A (selling, general, and administrative) expense rate remained a drag.
Adjusted earnings came in line with the consensus estimate. However, it continued to decline on a YoY basis on account of higher overhead and advertising costs.
Key financials from Colgate-Palmolive's Q2
Colgate-Palmolive posted net sales of $3.87 billion, which fell marginally short of analysts' estimate and decreased 0.5% YoY. Pricing increased by 3.0%, while volumes rose 1.0%. Currency headwinds dragged net sales down.
Adjusted gross profit margin increased 30 basis points to 59.6%. Higher pricing and cost-savings more than offset the adverse impact from high raw and packaging material costs. However, adjusted operating margin contracted 180 basis points to 24.0%. The decline reflects a higher SG&A expense rate. Adjusted SG&A expense rate increased by 200 basis points, reflecting higher overhead expenses and increased advertising costs.
Colgate-Palmolive posted adjusted EPS of $0.72, which came in line with analysts' estimate. However, it declined by 6.5% on a YoY basis. Higher SG&A expenses continued to hurt its bottom line. Including the reported quarter, Colgate-Palmolive's bottom line has decreased in the last four quarters.