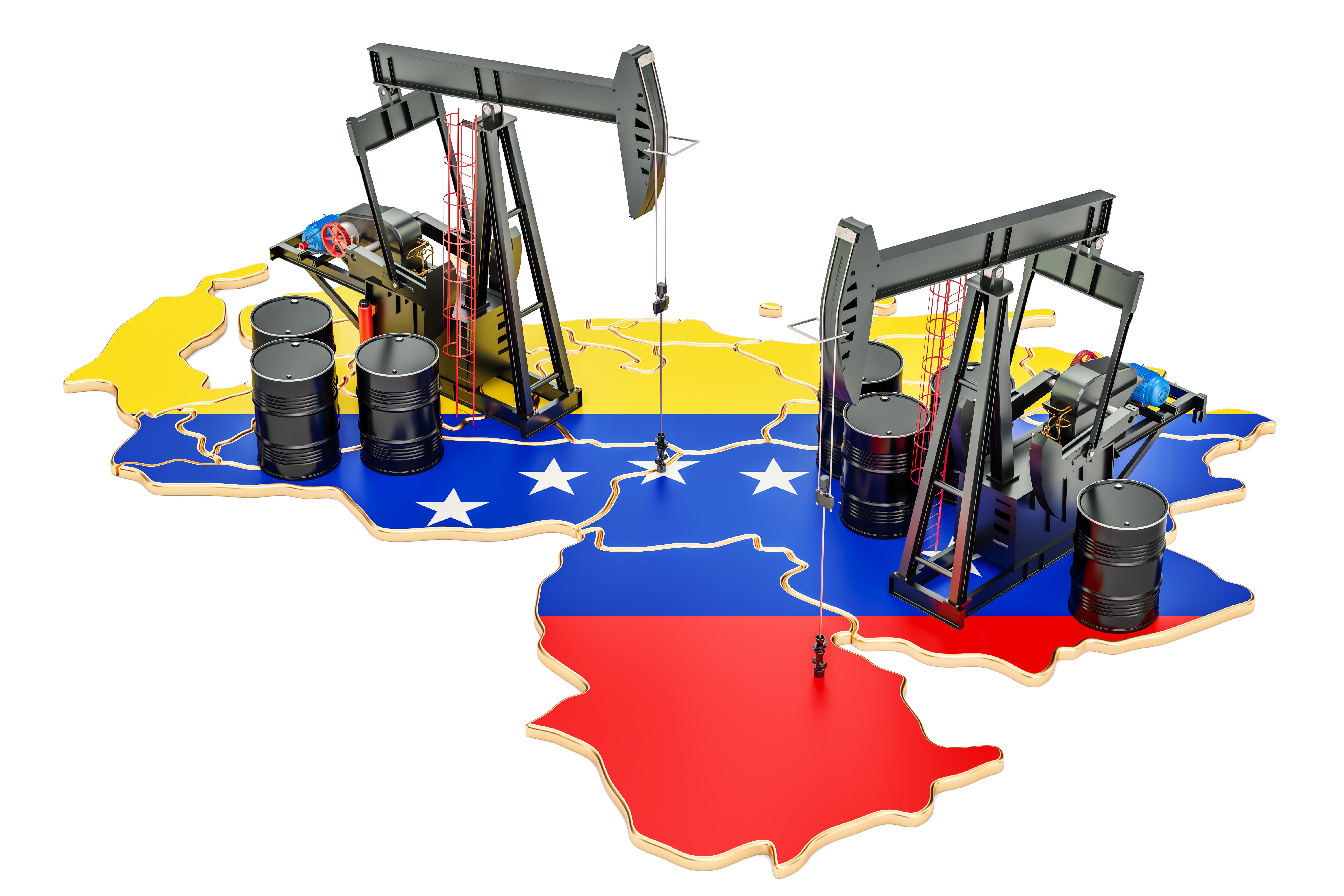 Could Trump Quash Chevron's Venezuela Projects?
By Maitali Ramkumar

Jul. 24 2019, Published 12:34 p.m. ET
Chevron (CVX) operates four JVs (joint ventures) with oil company PDVSA (Petróleos de Venezuela). The Trump administration seems divided on renewing the US Treasury's six-month license set to expire on July 27. The permit has helped Chevron run its operations in Venezuela despite sanctions. While Secretary of State Mike Pompeo favors the renewal, others are against it.
Article continues below advertisement
What's at stake in Venezuela?
In 2018, Chevron's net daily production in Venezuela stood at 42,000 barrels of oil and 9 million cubic feet of natural gas. Further, the company has vast resources in the promising Orinoco Belt. To remain on Venezuela's oil-rich soil, Chevron endured some of the difficult terms put in place by former president Hugo Chávez.
If Chevron leaves the country, the Venezuelan government would forfeit its assets. In April, Venezuelan foreign minister Jorge Arreaza said, "companies that leave the oil belt will be substituted by companies of equal quality from Venezuela's allies."
Juan Guaidó's rescue plan
In a twist of events, opposition leader Juan Guaidó stated he would help Chevron restart activities in the country once the US lifts the sanctions it imposed to pressure socialist president Nicholas Maduro. However, the US is unlikely to lift those sanctions while Maduro is in power.
Article continues below advertisement
Impact on Chevron's upstream volumes
Chevron has a vast upstream portfolio around the globe, of which its Venezuelan production contributes a small share. The company produced 3.04 MMboed (million barrels of oil equivalent per day) in the first quarter. Therefore, Chevron losing its Venezuelan hydrocarbon production may not substantially impact its total upstream volumes.
Also, Chevron has seen record-high hydrocarbon production in the past couple of quarters. To learn more, read Chevron Is Expanding Its Robust Upstream Production. Peers ExxonMobil (XOM), Royal Dutch Shell (RDS.A), and BP (BP) produced 3.98 MMboed, 3.75 MMboed, and 2.66 MMboed in the first quarter.
Stock reaction and peers
On Tuesday, Chevron stock rose 0.4%, driven by oil prices rising. WTI and Brent rose 0.5% and 0.4%, respectively, and ExxonMobil and BP rose 0.4% and 0.3%. However, Shell fell by about 0.2%. Whereas ExxonMobil withdrew from Venezuela's Orinoco project in 2007, Shell has continued to work in Venezuela since 1912.
Chevron's presence in Venezuela
Chevron, which has operated in Venezuela since the early 1920s, has been instrumental in strengthening the country's economy. The company has four Venezuelan JVs.
Petroboscan. Chevron holds a 39.2% stake in this JV in the Boscán oilfield. The field has a net daily production of 16,000 barrels of liquids and 1 million cubic feet of natural gas. There were 21 development wells drilled in the area last year.
Petroindependiente. Chevron holds 25.2% of this LL-652 field JV in Lake Maracaibo.
Petropiar. Chevron's stake in this JV in the Huyapari field in the Orinoco Belt stands at 30.0%. It is the company's most promising JV, with a net daily production of 26,000 barrels of liquids and 8 million cubic feet of natural gas. Last year, 64 development wells were drilled in the field.
Petroindependencia. Chevron holds 34.0% of this JV in the Carabobo 3 project. Also in the Orinoco Belt, it includes three heavy-oil projects.