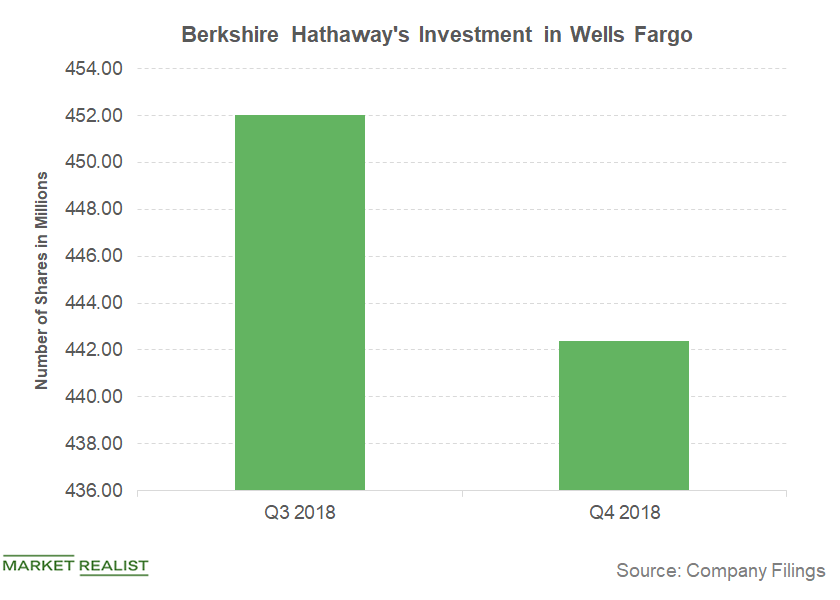 CannTrust Fell, Sent Other Cannabis Stocks Into the Red
CannTrust fell
On Monday, CannTrust Holdings (CTST) experienced one of its worst days and the stock fell almost 22.6%. Health Canada's negative compliance report drove the sell-off. Based on the report, CannTrust's greenhouse facility in Ontario didn't comply with specific regulations. According to the press release issued by CannTrust, the company was growing cannabis in rooms that weren't licensed.
[stock_market_widget type="leaderboard" template="basic" color="default" assets="CTST" api="yf"]
[stock_market_widget type="chart" template="basic" color="blue" assets="CTST" range="1y" interval="1d" axes="true" cursor="true" api="yf"]
The report will likely impact the industry's supply. Approximately 7,500 kilograms of the inventory is on hold due to non-compliance findings. Health Canada put a hold on CannTrust's inventory of ~5,200 kilograms. The company voluntarily put the remaining kilograms on hold.
Article continues below advertisement
Not the first time
In a press release, CannTrust mentioned that its employees provided inaccurate information. The inaccuracy was related to CannTrust growing cannabis in rooms before receiving licenses from Health Canada.
The market remembers the recent turmoil at Aphria (APHA). Aphria came under severe fire from short sellers due to its investments in the LATAM (Latin American) market. The short sellers claimed that Aphria acquired assets in LATAM at inflated prices. However, Aphria defended itself and underwent a corporate rejig. In the recent earnings report on April 15, Aphria wrote off the LATAM assets. The action confirmed short sellers' views about Aphria acquiring assets at inflated prices.
However, the event scarred Aphria stock and plagued its return objectives. The stock mainly underperformed its peers. Aphria is confident that it will achieve its goals. The company expects to generate revenues of over $1 billion in the near term. Read How Does Aphria Plan to Reach the One Billion Club? to learn more.
Article continues below advertisement
Reigniting fear
Investors are concerned about operational risk in the new industry. Investors' fears seem to be reignited often in the cannabis industry. Like other investors, we're disappointed with the cannabis industry's performance lately. Tilray's (TLRY) CEO, Brendan Kennedy, said that some cannabis companies have misled investors. The companies inflated their capacity metrics. The metrics could have skewed the valuations upwards.
Impact on results
CannTrust's latest inventory suspension was due to the regulatory violation. The company probably won't have enough inventory available for its customers. The company said that it's working to mitigate the shortages.
CannTrust's CEO, Peter Aceto, said that "we have made many changes to make this right with Health Canada. We made errors in judgment, but the lessons we have learned here will serve us well moving forward."
The product shortage would impact CannTrust's financial performance in this quarter. The company said that shortage is "unknown until Health Canada completes its quality testing of products."
Article continues below advertisement
Analysts' views
The market is already indicating how the stock falling 22% will impact CannTrust. Analysts provided a revised outlook on CannTrust over the next 12 months.
Canaccord Genuity lowered its target price for CannTrust to 12 Canadian dollars from 14.5 Canadian dollars. Canaccord Genuity gave CannTrust a "speculative buy" rating. Haywood Securities slashed its target price in half to 6 Canadian dollars from 12.5 Canadian dollars. Haywood Securities cut its rating to "hold" from "buy." Eight Capital slashed its target price to 6 Canadian dollars from 11 Canadian dollars. Eight Capital cut its rating to "neutral" from "buy."
Analysts' revisions on CannTrust show how vulnerable investors' capital is in the cannabis space.
Regulations must be a priority
The cannabis industry is heavily regulated. As a result, companies operating in the cannabis sector must be aware of the ripple effect. Regulations can be an issue with one misstep. Even if the company tries to rebuild itself, regaining investors' confidence takes time. Companies must make regulatory compliance a priority if they want to thrive in the market.
As a remedy to the non-compliance issues with Health Canada, CannTrust has taken a few actions. The company is focusing on employee training, retaining external advisors, and reviewing processes and procedures. In the press release, CannTrust said that "Improving the Quality and Compliance function at the Company has been a priority for senior leadership."
Article continues below advertisement
ETFs ended in the red
Anyone holding CannTrust would have experienced a major setback on their return objective. However, the situation was much better for passive investors. The Horizons Marijuana Life Sciences ETF (HMMJ) fell 1.5% and the ETFMG Alternative Harvest ETF (MJ) fell ~1.5% on Monday.
ETFs can safeguard investors' wealth. Company-specific risks are diversified away through several holdings under the fund. To learn more about the cannabis industry and our top picks, read Investing in the Cannabis Industry.