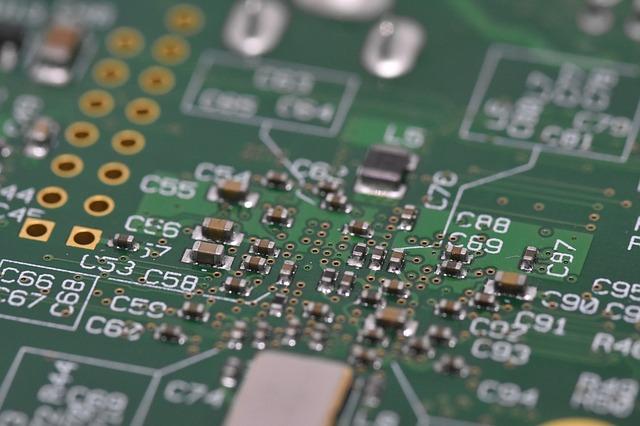 Broadcom Arranges Financing for Symantec Acquisition
By Sophia Nicholson

Dec. 2 2019, Updated 6:56 a.m. ET
Broadcom arranges financing to acquire Symantec
Semiconductor giant Broadcom (AVGO) is reportedly arranging funds for the acquisition of cybersecurity company Symantec (SYMC), though the deal's terms are undisclosed. Broadcom is expected to reach a formal agreement around mid-July. It's likely to offer a cash deal worth more than $22 billion to Symantec's shareholders, according to Bloomberg. The company is also expected to take on Symantec's debt, which was $4.5 billion at the end of fiscal 2019.
Last week, Broadcom showed interest in acquiring Symantec, which is grappling with sluggish growth amid regulatory issues and top executives' continued departures.
Article continues below advertisement
Broadcom taking Symantec's debt
The Symantec acquisition could hurt Broadcom's balance sheet structure. Broadcom has a high debt level following its purchase of CA Technologies last year. The company's cash flow from operations is $2.67 billion. Its free cash flow from operations is $2.5 billion as of the end of the second quarter of fiscal 2019. However, its long-term debt is higher at $37.6 billion.
Nevertheless, several banks have reportedly agreed to lend it funds. It has identified significant annual cost savings of ~$1.5 billion in the Symantec acquisition.
Broadcom's diversification strategy
Broadcom's acquisition of Symantec shows that it's planning to shift away from the uncertain semiconductor sector amid US-China trade tensions and concerns over the Huawei ban.
The sluggish semiconductor solutions business is significantly denting Broadcom's revenue. The company earns a significant chunk of its revenue from Apple, which buys components for its phones and tablets from the chip maker. In the latest quarter, Apple accounted for 13% of Broadcom's sales, down from 17% in the previous year's quarter. The company has also slashed its revenue guidance for fiscal 2019 by $2 billion to $22.5 billion. It expects its wireless chip business to remain sluggish due to weak smartphone demand and an uncertain chip demand environment.
Article continues below advertisement
The shift toward the software industry is expected to help Broadcom diversify its business and earn higher revenue despite the sluggish semiconductor space. Its Symantec acquisition would be its second acquisition in the software industry and its second-largest acquisition after CA Technologies. Rival chip maker Intel (INTC) acquired McAfee for ~$7.7 billion in 2011 but sold 51% of its stake to investment company TPG in 2018.
Since its acquisition, CA Technologies has provided Broadcom with significant revenue and profits. The semiconductor solutions business, which contributed 74% to Broadcom's total revenue, fell 9.9% YoY (year-over-year) in the second quarter, but the infrastructure software business surged 216.1%. Though the deal is still underway, according to CNBC, the combination of Symantec and CA Technologies is expected to account for 37% of Broadcom's total revenue.
Article continues below advertisement
Symantec's declining growth
Symantec has been seeing falling sales and contracting margins in recent quarters due to a decline in its Enterprise Security segment. Newer cloud security providers are grabbing bigger shares of the enterprise market. Symantec has been losing business opportunities, adding to its weakness. Symantec expects its profits to stay weak in the first quarter of fiscal 2020 due to softness in its margins. It expects its fiscal 2020 first-quarter operating margin to be in the range of 25%–27%, down from the fourth quarter's 29%.
The company is also seeing management instability due to the recent departures of key executives. In May, CEO Greg Clark announced his resignation following the resignation of CFO Nicholas Noviello in January. Clark was the fourth CEO to resign in seven years. Symantec's interim CEO is Richard Hill, who is a director at the company.
Amid growth challenges, Broadcom is expected to make profits by cutting Symantec's costs. According to the CNBC report, Broadcom should target Symantec's subscription business to earn revenue. The company already has a trained enterprise software sales staff acquired from CA Technologies to help it select new customers. The deal is also expected to help Symantec boost its margins. According to Piper Jaffray, as reported by Bloomberg, Symantec's acquisition would add nearly $1.8 billion to Broadcom's annual net income.
Broadcom has beaten analysts' earnings estimates for six consecutive quarters. Its EPS of $5.21 rose 6.8% YoY in the second quarter. However, its earnings fell 6.1% sequentially.
Article continues below advertisement
If the Symantec deal doesn't go through, Broadcom could work on a plan to acquire infrastructure software company Tibco. Vista Equity Partners acquired Tibco for $4.3 billion in 2014. According to Bloomberg, Vista was considering selling Tibco last year. No matter what, Broadcom seems set to make a significant software company acquisition soon.
AVGO's performance
Broadcom stock is up 12.2% year-to-date as of July 5. At this price, the company has a market cap of $112.5 billion. Of the 36 analysts covering AVGO, 24 have given the stock "buys," while 11 have given it "holds." No analysts have given it "sells." Analysts have a target price of $303.21 on the stock, which implies a premium of 7.3% based on its closing price of $282.66 on July 5.
Broadcom stock currently trades at 13.2x its fiscal 2019 estimated EPS of $21.37 and 11.9x its fiscal 2020 estimate EPS of $23.73, which is based on its projected growth rates of ~2.7% and ~11.0%, respectively. Broadcom's revenues are also expected to rise 8.6% and 4.9%, respectively, in fiscals 2019 and 2020.