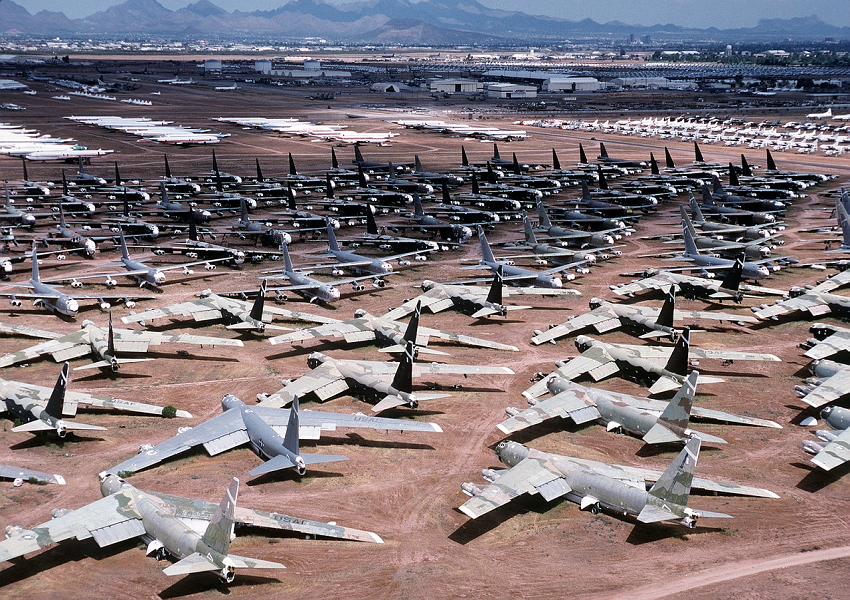 Boeing Names a New Leader for Its Troubled 737 MAX Program
By Anirudha Bhagat

Jul. 14 2019, Updated 9:24 p.m. ET
Boeing (BA) announced a leadership change in its troubled 737 MAX program, Reuters reported on Thursday, citing a company memo. The aircraft manufacturer is facing its biggest crisis in years following two deadly accidents that involved its fast-selling MAX jet. The company has named Mark Jenks as the new head of its NMA (new mid-market airplane) project.
Jenks will be replacing Eric Lindblad, who will retire in a few weeks after roughly 12 months on the job. In his more than 34 years at Boeing, Lindblad also ran the 777X wide-body program.
The reshuffling is believed to be Boeing's strategy of focusing more on bringing its troubled 737 MAX jets back into the air and generating cash. The company reshuffled its engineering leadership in March. Boeing named Lynne Hopper as the new vice president of engineering to replace John Hamilton.
Article continues below advertisement
The reshuffling was believed to be Boeing's strategy for tackling ongoing safety investigations into MAX planes. Therefore, the company wanted to lower the workload of Hamilton, who was handling two positions to focus on the MAX investigation. The aircraft manufacturer doesn't want the federal probe to affect the production of its money-making 737 series planes.
737 MAX crisis hurting aircraft deliveries
Boeing's 737 MAX series planes have been banned from flying since mid-March following the Ethiopian Airlines crash on March 10. Air carriers have denied taking shipments of said model planes until the company clears their safety concerns.
All this has been hurting the company's overall commercial aircraft deliveries. Its aircraft shipments fell 37% YoY to 239 units in the first half of 2019 from 379 units in the first half of 2018. The massive decline was mainly due to the frozen delivery of MAX planes during the second quarter. Overall, MAX deliveries fell 58% YoY to 113 units in the first half.
Boeing's troubled jets account for ~80% of its total commercial airplane shipments and contribute ~30% to its overall operating profit. The company had an order backlog of over 4,400 MAX planes on June 30.
Southwest Airlines, American Airlines, and United Airlines have placed combined orders for 480 MAX planes. Of the total orders these companies placed, Boeing has delivered 72.
Despite frozen deliveries, Boeing has continued the production of its 737 MAX series planes—but at a lower rate due to parking issues. In April, the company reduced the monthly production rate of its troubled jets to 42 units from 52 units.
Article continues below advertisement
Any further delay in the safety approval for the company's MAX jets will negatively affect its commercial aircraft deliveries. Industry experts believe that the company will receive regulatory approval by December's end. Therefore, it's highly likely the company will miss its 2019 target of delivering 895–905 planes by a mile. Investment research companies have also trimmed their MAX delivery estimates for 2019. Jefferies and Cowen have cut their MAX shipment forecasts by 83 and 130 units to 497 and 500 units, respectively.
Negative impact on financials
Declining commercial aircraft deliveries have already started showing their negative impact on Boeing's quarterly results. The company reported a 32.6% YoY decrease in its first-quarter MAX shipments. As a result, its revenue, EPS, and operating profit fell 2%, 13%, and 21%, respectively.
For the second quarter, analysts expect the company's revenue to fall 18.6% YoY to $19.8 billion. Its operating profit and EPS are also likely to fall 67.9% and 47.3%, respectively, to $682 million and $1.76. Moreover, George Ferguson of Bloomberg Intelligence anticipates that airlines will charge Boeing $1.4 billion for their losses due to the 737 MAX grounding.
Boeing stock is under tremendous pressure
Boeing stock has lost ~$27 billion of its market value since the Ethiopian Airlines crash on March 10. Until March 8, the stock's YTD gain was ~31%. However, following the crash, it lost over half of its YTD gain. Its YTD current return sits at 12.8%.
The stock has underperformed the Dow Jones, the Nasdaq, and the S&P 500, which are up 16.8%, 25.3%, and 19.9%, respectively, YTD. It also has lower returns than the iShares U.S. Aerospace & Defense ETF (ITA). ITA, whose portfolio consists of manufacturers, assemblers, and distributors of aerospace and defense equipment, is up 24.4% YTD.