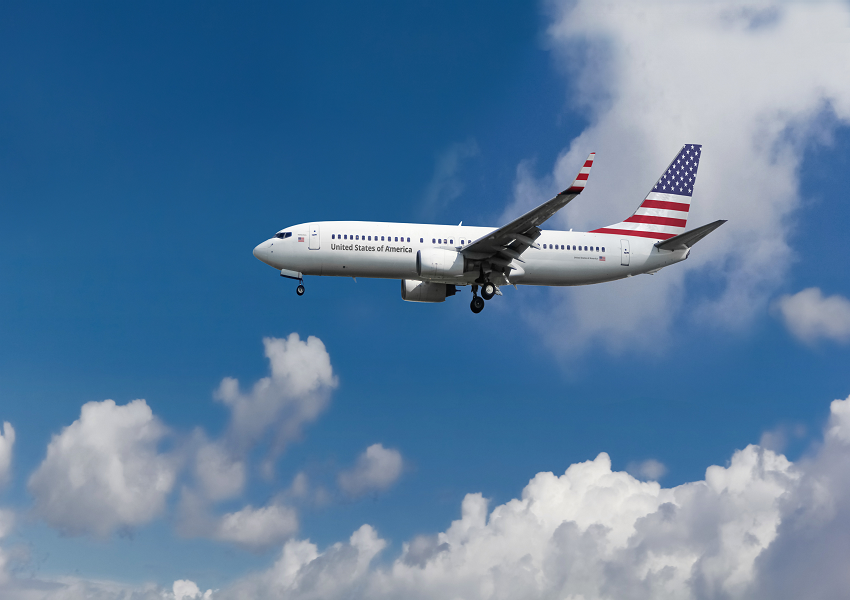 Grounded MAX Jets Hit American Airlines' Q2 Earnings
By Anirudha Bhagat

Jul. 26 2019, Published 3:38 p.m. ET
American Airlines' Q2 earnings
American Airlines (AAL) reported better-than-expected bottom-line results for the second quarter on July 25. Despite this, the stock fell 8.4% after the company revealed its Q2 earnings took a massive hit from Boeing's (BA) 737 MAX grounded jets. The airline also said the MAX trouble will hurt its full-year earnings more than it had anticipated earlier.
The company's second-quarter adjusted EPS of $1.82 beat analysts' estimate by a couple of cents and increased 10% YoY. We believe higher revenues and moderate fuel prices more than offset the negative impact of massive flight cancellations during the second quarter.
Article continues below advertisement
Notably, Boeing's 737 MAX planes have been banned from flying since mid-March following two fatal accidents within five months. American Airlines owns 24 of the said model planes. In a July 10 SEC filing, the company revealed MAX grounding had caused approximately 7,800 flight cancellations in the second quarter.
The grounding of the MAX jets reduced American Airlines' overall capacity, which put pressure on its second-quarter unit costs. The company also blamed the illegal work slowdown by its mechanics caused operational disruptions, thereby hampering capacity addition work.
American Airlines' total seating capacity fell 0.8% in the second quarter. As a result, the unit cost increased by 2.4% YoY to 14.94 cents. Excluding fuel, unit cost grew 4.8% YoY to 11.34 cents. American Airlines' total operating expenses increased by 1.6% YoY to $10.8 billion. The company stated that flight cancellations due to MAX grounding negatively impacted its pre-tax income by $175 million.
However, lower oil prices partially offset the negative impact of the factors mentioned above. The average fuel cost for the quarter fell 4.4% to $2.14 per gallon compared to $2.24 in the second quarter of 2018.
Article continues below advertisement
American Airlines revenues improved
Despite massive flight cancellations, American Airlines' second-quarter revenues increased 2.7% YoY to $11.96 billion. Quarterly revenues also came in-line with Wall Street estimates. The top-line growth increased due to higher unit revenues and a rise in the load factor.
The airline's unit revenues or operating revenue per available seat mile grew 3.5% YoY to 16.54 cents. During the quarter, the passenger load factor improved by 3.2%, while the passenger yield increased by 0.1% YoY. American Airlines experienced healthy corporate and leisure demand during the second quarter.
The company's revenues would have also benefited from higher ticket fares. In a report on June 13, JPMorgan Chase revealed that American Airlines hiked ticket fares twice in the second quarter.
American Airlines' dismal outlook
Citing uncertainty about MAX's return to service, American Airlines raised its full-year estimate for costs related to flight cancellations. The company now anticipates MAX fleet cancellations to hurt its 2019 pre-tax income by $400 million negatively. Earlier it had projected a negative impact of $350 million. The company also raised the unit costs growth guidance range for 2019 to 3.5%–4.5% from 2%–3%. The airline also lowered its full-year capacity additions to 1.5%, from previous guidance of 2.5%.
Article continues below advertisement
Despite increased costs and MAX grounding concerns, the airline raised the lower end of the full-year earnings guidance range. The company anticipates strong passenger demand and moderate fuel prices would support its bottom-line growth. It now expects to report EPS between $4.50 and $6.00, up from the previous guidance range of $4.00–$6.00.
For the third quarter, American Airlines projects 1.5% YoY growth in capacity. It anticipates unit revenues to increase in between 1% and 3%. The company forecasts third-quarter total CASM to grow in the band of 4%–6%. Pre-tax margin for the quarter is expected to be in the range of 5.5%–7.5%.
Peers' performance
American Airlines is not the only US carrier that's facing trouble due to Boeing's 737 MAX grounded planes. Among major US air carriers, Southwest Airlines (LUV) owns 34 MAX jets while United Airlines (UAL) has 14.
On July 25, Southwest Airlines also said its second-quarter pre-tax income took a $175 hit due to the MAX fiasco. Although the company reported YoY improvement in earnings, the growth rate drastically fell during the second quarter. Southwest's EPS grew 8.7% YoY in the second quarter, compared with over 21% it had registered in fiscal 2018.
On July 16, United Airlines said that it is using larger planes across its 737 MAX fleet routes. As a result, the company forecasts its ex-fuel CASM to increase in between 1% and 2% in the third quarter. The company also lowered its seat capacity addition forecast for 2019 to 3%–4% from 4%–5% anticipated earlier.
The US Global Jets ETF tracks the performances of airplane manufacturers, passenger and cargo airlines, and airport and terminal services providers. The ETF fell 3.2% yesterday.