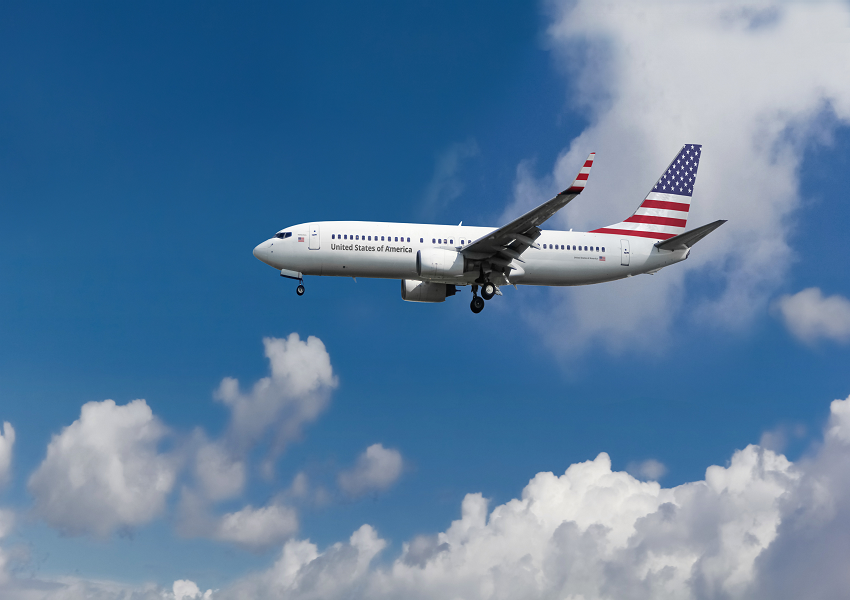 Can American Airlines' Q2 Earnings Grow despite Boeing Woes?
By Anirudha Bhagat

Jul. 23 2019, Updated 11:44 a.m. ET
American Airlines (AAL) will report its fiscal 2019 second-quarter earnings results on July 25. Analysts expect its revenue and earnings to mark significant YoY (year-over-year) improvement despite Boeing's (BA) grounded 737 MAX jets.
Wall Street expects AAL to report EPS of $1.80, a YoY increase of 10.1%.
Wall Street's earnings growth predictions suggest a sharp turnaround from its first-quarter results, when its EPS fell 30.7% YoY. The company also reported a YoY decline of 6.8% in its 2018 earnings. Analysts think that higher revenues and moderate fuel prices will support American Airlines' bottom line growth. For the second quarter, Wall Street expects its revenue to rise 2.7% YoY to $11.96 billion.
Article continues below advertisement
Citing healthy demand and a higher passenger yield, American Airlines recently raised its unit revenue growth guidance range for the second quarter. In a July 10 investor update, the company said it expected its second-quarter unit revenue to grow between 3% and 4%. Earlier, it had expected YoY growth of 1%–3%.
We believe higher ticket fares will also drive the company's top and bottom line results in the second quarter. According to a JPMorgan Chase report published on June 13, American Airlines increased its passenger fares twice in the second quarter.
MAX crisis to hurt AAL's bottom line
American Airlines expects massive flight cancellations due to the MAX grounding to partially offset the benefits of the factors mentioned above. Boeing's 737 MAX planes have been banned from flying since mid-March following the Ethiopian Airlines crash on March 10. American Airlines has 24 Boeing MAX planes. In its recently updated outlook, the company revealed that the grounding had caused approximately 7,800 flight cancellations during the second quarter.
The company expects these cancellations to negatively affect its second-quarter pretax income by $185 million. For the year, it anticipates a negative impact of $350 million on its pretax income if Boeing's MAX planes remain grounded until August.
Article continues below advertisement
Margins likely to improve
Analysts believe that higher ex-fuel operating costs will hurt the company's bottom line results. American Airlines has also recently raised its ex-fuel expenses projection mainly due to lower-than-expected capacity additions. The company now expects its ex-fuel costs to increase in the range of 4.5%–5.5% compared to its earlier expectation of 3.5%–5.5%.
Nonetheless, the company expects increased revenue and lower fuel costs to more than offset the negative impact of higher ex-fuel expenses. Therefore, it's raised its pretax margin expectations for the quarter. American Airlines now anticipates a pretax margin in the range of 8.5%–9.5%, up from its previous projection of 7%–9%.
American Airlines lowered its average fuel cost per gallon projection to $2.12–$2.17 from $2.14–$2.19. The updated outlook is also much lower than the average fuel cost per gallon of $2.24 it incurred during the second quarter of 2018.
Peers' performances
Among major US air carriers, Delta Air Lines (DAL) and United Airlines (UAL) have reported their second-quarter numbers so far. Delta's second-quarter EPS rose 33% YoY to $2.35 and marked its eighth consecutive positive earnings surprise, beating analysts' estimate of $2.28. The company's revenue rose 8.7% YoY to $12.54 billion and surpassed analysts' estimate of $12.50 billion.
United Airlines' second-quarter earnings rose 30% YoY to $4.21 per share and beat analysts' estimate of $4.09. The company's second-quarter revenue of $11.40 billion came in ahead of analysts' projection of $11.36 billion and grew 5.8% YoY.
Southwest Airlines (LUV) will report its second-quarter earnings results on July 25. Analysts' revenue and earnings projections depict YoY growth of 3.4% and 6.6%, respectively, for the stock.
Article continues below advertisement
Stock performance
American Airlines stock has had a bumpy ride this year so far with gains of a mere 2.4%. Uncertainty over US-China trade negotiations and global economic slowdown concerns have kept the entire industry highly volatile throughout the year. Additionally, business disruptions due to severe winter conditions, the partial government shutdown, and Boeing's troubled jets have kept investors worried about the airline's growth prospects.
American Airlines has underperformed the Dow Jones and the S&P 500, which are up 16.9% and 19.4%, respectively. Its YTD gains are also lower than the US Global Jets ETF (JETS), which is up 12.4% YTD. The ETF has allocated its funds across cargo and passenger airlines, airplane makers, and airport and terminal services providers. Shares of its top constituents Delta, Southwest, and United airlines have gained 23.8%, 13.4%, and 12.1%, respectively.