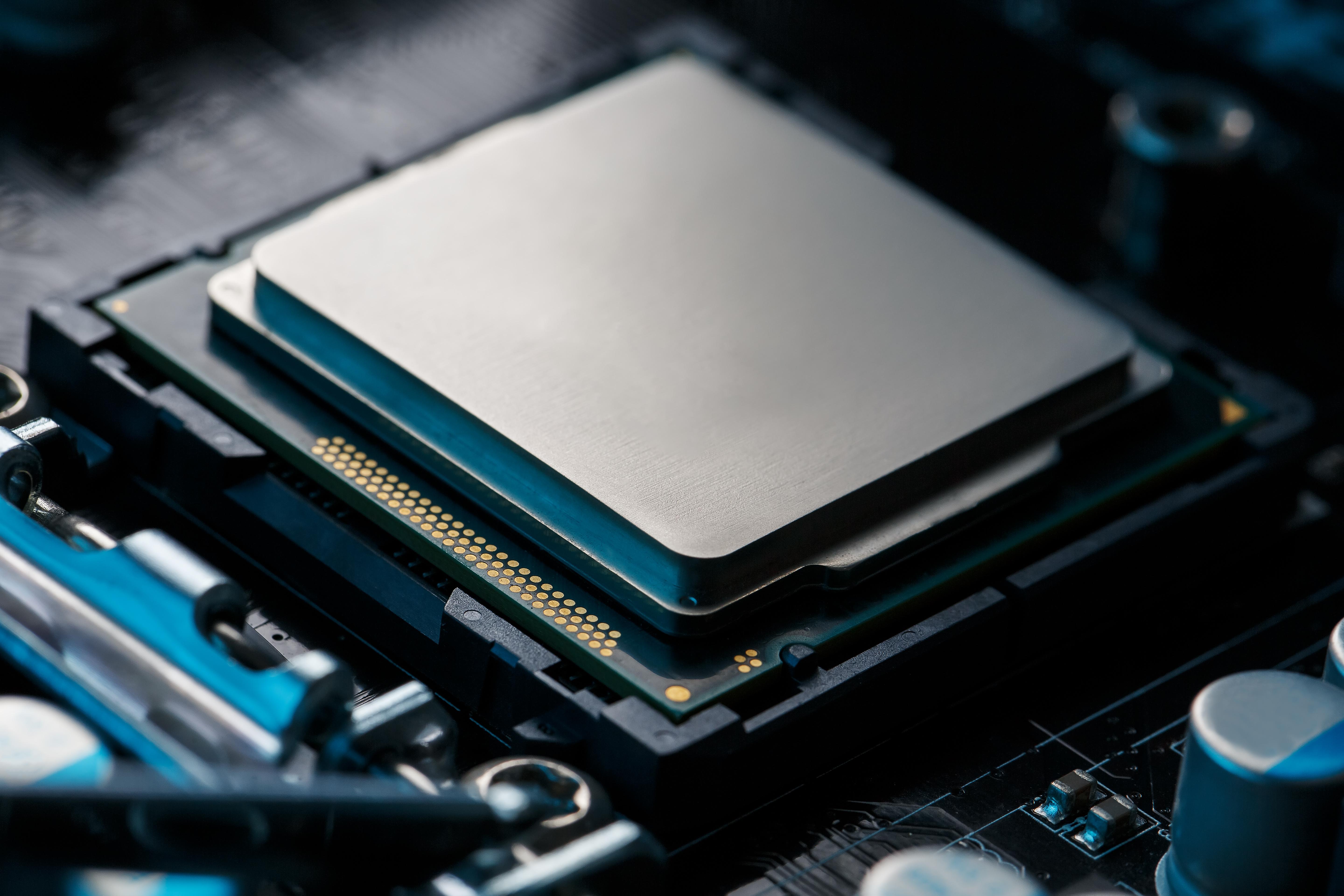 AMD Stock Trends Down on Lower Revenue Guidance
By Sophia Nicholson

Jul. 31 2019, Published 2:50 p.m. ET
Advanced Micro Devices (AMD) stock fell about 5% in after-hours trading yesterday after the chip maker disappointed investors by lowering its revenue forecast for the year. Its shares were down more than 4% in premarket trading today. In fact, AMD was down nearly 8% in the trading session as of 10:20 AM ET. AMD closed with a rise of 1.16% at $33.87 on July 30. YTD (year-to-date), AMD has risen around 22.6%. In comparison, the S&P 500 is up around 20.2% YTD.
AMD managed to beat Wall Street's second-quarter revenue estimates, though its earnings were almost in line with analysts' expectations.
Article continues below advertisement
AMD's second-quarter results in brief
AMD delivered adjusted EPS of $0.08 in the second quarter, in line with estimates. Its earnings, however, fell 42.8% YoY (year-over-year). Lower revenue and pressurized operating income weighed on AMD's earnings. Its revenue of $1.53 billion was slightly ahead of the consensus estimate of $1.52 billion. However, its revenue fell 13% YoY due to weak performances in both of its segments. Meanwhile, PC-related product sales improved in the quarter.
The company registered a 13% revenue fall in the Computing and Graphics segment in the quarter. An increase in its client processor and data center graphics processing unit sales was overshadowed by a decline in its graphics channel sales. The Enterprise, Embedded, and Semi-Custom segment's revenue fell 12% YoY due to lower semi-custom sales.
AMD's adjusted gross margin, however, expanded by four percentage points YoY to 41% from 37%, primarily driven by Ryzen and EPYC processor sales.
Article continues below advertisement
AMD slashed its 2019 revenue guidance
AMD expects its revenue to be around $1.8 billion, representing 9% YoY growth, in the third quarter. This revenue growth is likely to come from Ryzen, EPYC, and Radeon product sales. The company also expects its gross margin to be about 43% in the third quarter.
The company reduced its revenue guidance for 2019. It now expects its revenue to rise in the mid-single digits in the year. Earlier, the company had anticipated high-single-digit sales growth for the year. AMD has slightly raised its gross margin expectation to 42% for 2019.
Analysts expect AMD's 2019 sales to grow at a sluggish rate YoY. AMD's revenue is also expected to rise 5.0% YoY in 2019, down from 21.5% YoY growth in 2018. However, its sales are expected to improve in 2020 with an increase of 24.1% YoY.
Reasons for the weak revenue forecast
AMD blames a decline in game console chip demand for the cut in its revenue forecast. The company now expects lower-than-expected orders for game-console chips from its key clients, including Microsoft (MSFT) and Sony (SNE). According to Bloomberg, Microsoft and Sony are planning to replace the current versions of their Xbox and PlayStation consoles, respectively, which is thereby weighing on demand for game consoles.
A worse-than-anticipated decline in China and lower semi-custom chip sales could also pressure its revenue this year.
Article continues below advertisement
AMD's push to beat Intel
During the second quarter, AMD unveiled its next-generation 7 nm (nanometer) Ryzen 3000 series CPUs (central processing unit) and EYPC server CPUs. In the Ryzen 3000 series, AMD launched a new CPU, the Ryzen 9 3900X, which reportedly delivers a 14% better single-threaded performance and a 6% better multithreaded performance than rival Intel's (INTC) 9920X. Other CPUs in the Ryzen 3000 series are two Ryzen 7 and two Ryzen 5 CPUs. AMD plans to launch the Rome CPU in the third quarter, whereas Intel's 10 nm server CPU won't launch before 2020.
AMD also inked a multiyear partnership with Samsung Electronics. The company will get royalty and license fees for licensing its graphics technology to Samsung for use in mobile devices and smartphones.
Last week, Intel also released its second-quarter results, wherein it topped estimates on both earnings and revenue. It also gave upbeat guidance for the third quarter, and it announced the sale of its smartphone chip business to iPhone maker Apple.
Analysts' recommendations
Of the 35 analysts tracking AMD, 15 have rated the stock as a "buy," while 18 have rated it as a "hold." Only two analysts have recommended "sells" on the stock. Analysts have an average target price of $32.04 on AMD, which implies a discount of 5.4% based on its closing price of $33.87 on July 30.