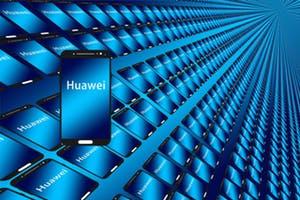 Why US Chip Companies Are Lobbying to Ease the Huawei Ban
By Puja Tayal

Jun. 17 2019, Published 9:45 a.m. ET
Huawei ban to cost Broadcom $900 million
In its fiscal 2019 second-quarter earnings release, Broadcom (AVGO) lowered its full-year revenue guidance by $2 billion and blamed the Huawei ban and the US-China trade war for the decline. Broadcom stated that the ban on Huawei would directly eliminate $900 million in annual revenue, with the remaining $1.1 billion revenue hit resulting from a slowdown in demand from customers who have reduced their spending amid the demand uncertainty caused by the trade war.
Most chip makers, such as Micron (MU), have handled the tariffs on Chinese imports by shifting their supply chains. However, trade restrictions on large customers could put some chip makers in the red. For instance, Micron and Qualcomm (QCOM) earn more than 10% of their revenues from Huawei.
Article continues below advertisement
Huawei: A key customer for US chip makers
Huawei depends on US companies such as Intel, Qualcomm, and Xilinx for components used in smartphones, laptops, and network infrastructure. Of Huawei's 92 suppliers, 33 are American. In 2018, it spent $70 billion on components, ~$11 billion of which went to US companies.
The US has added Huawei and its affiliates to its Entity list, which means US companies need a license to ship technology to the blacklisted companies due to national security concerns. At a Hong Kong technology conference, Micron's CEO, Sanjay Mehrotra, stated that his company's legal department was studying the government order and trying to come up with a list of things that it could ship to Huawei.
US chip makers lobby to ease Huawei ban
On June 17, Reuters, citing people with knowledge of the situation, stated that chip companies including Intel, Xilinx, and Qualcomm had met with the US Department of Commerce to discuss the Huawei situation. They reportedly stated that the technology shipped for Huawei's 5G networking gear may pose a security threat—but not the technology shipped for common devices such as smartphones and computer servers.
The Semiconductor Industry Association's vice president of global policy, Jimmy Goodrich, stated that common technologies that aren't related to national security should be exempted from the ban. Easing the ban will help US companies such as Qualcomm and Micron ship common technologies for Huawei's smartphones and servers and protect their market shares from non-US competitors.
The above news comes after some media reports stated that Chinese officials had asked US companies to lobby against the Trump administration's efforts.