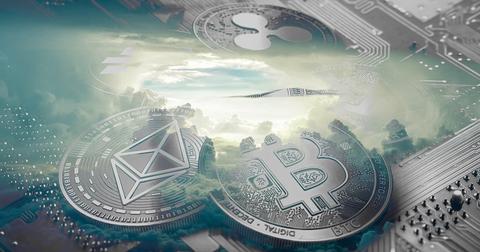 Why PayPal Joined eBay in Facebook's Libra Association
By Neha Gupta

Jun. 26 2019, Published 12:54 p.m. ET
Libra is expected to launch in 2020
PayPal (PYPL) is one of the corporate members of the Libra Association, the entity that will ensure that Facebook's (FB) recently unveiled digital currency, Libra, will work as intended. Libra is a cryptocurrency (a blockchain-based digital currency) that's intended to simplify payment transactions for businesses and consumers.
Libra was unveiled on June 18, and it's expected to launch next year. Libra will be backed by real assets to ensure its stability. Other cryptocurrencies such as Bitcoin have struggled to gain mainstream adoption in part because of their high volatility.
Article continues below advertisement
PayPal wants to learn from other leaders
As a member of the Libra association, PayPal sees an opportunity to help democratize the digital economy by helping businesses build inclusive and affordable financial products and services, CEO Dan Schulman said in a statement. Additionally, PayPal believes that being a member of the Libra association will allow it to work with and learn from other leading organizations seeking to revolutionize the payment space. Other members of the association include eBay (EBAY) and card companies Visa (V) and MasterCard (MA), which are already PayPal partners. For example, MasterCard is the card issuer behind PayPal's Venmo debit card.
Common interests reunite PayPal and eBay
PayPal was an eBay unit before it separated and went public in 2015. It continues to handle payments for eBay's marketplace, but that contract is set to expire in the next few years, as eBay has picked a new payment partner. Despite ending their payment partnership, PayPal and eBay still share a common belief that they should be at the forefront of efforts that can enhance the experience for their customers, which explains why they have both found themselves backing Facebook's Libra project.
PayPal made a profit of $667 million in the first quarter.