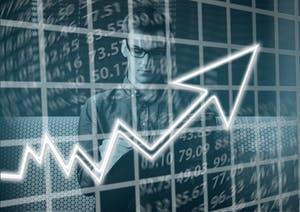 Why JD.com Stock Has Gained Close to 10.0% This Month
Stock rose 3.4% on June 18
On June 18, several Chinese and semiconductor stocks rallied after US President Donald Trump confirmed in a phone conversation with Chinese President Xi Jinping that the two would meet at the G20 Summit in Japan on June 28–29.
Chinese stocks have been volatile since the start of 2018 due to trade war escalations coupled with concerns over a slowing Chinese economy. President Trump has warned that the next round of tariffs will be decided on how the meeting with his Chinese counterpart goes.
In May, Trump had increased tariffs by 25% on goods worth $200 billion. JD.com stock fell close to 15.0% last month. JD.com stock had risen close to 45.0% in the first four months of this year driven by optimism over a trade deal.
Article continues below advertisement
Will government stimulus help to kickstart economy?
According to this report, "China's finance ministry said Monday that it planned to ease restrictions on how the proceeds from special-purpose local government bonds were spent and encourage banks to offer loans to projects funded by such debt."
The People's Bank of China expects this stimulus will somewhat offset the threat of the tariff war as it will give a boost to infrastructure investment. This announcement increased optimism among Chinese stocks and drove them higher.
Alibaba (BABA), Baidu (BIDU), Sina (SINA), and NetEase (NTES) have gained 10.9%, 6.3%, 5.5%, and 7.0%, respectively, this month.