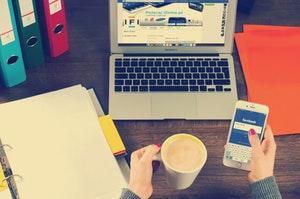 What Impacted Facebook Stock in May?
By Adam Rogers

Jun. 3 2019, Updated 12:12 p.m. ET
Facebook stock
Facebook (FB), Amazon (AMZN), Apple (AAPL), Netflix (NFLX), and Google (GOOGL) are known as "FAANG" stocks. They have been significant wealth creators over the years. However, FAANG investors have experienced a lot of turbulence in the last 18 months due to growth concerns, trade wars, and the slowing macro environment.
Facebook shares fell 8.2% in May. Despite the recent pullback, Facebook stock has gained more than 35.0% since the beginning of 2019. Currently, Facebook stock is trading at $177.47, which is 44.0% above its 52-week low of $123.02 and 19.0% below its 52-week low of $218.62.
Facebook stock has fallen 7.5% in the last 12 months and 3.7% since the beginning of 2018.
Article continues below advertisement
Sex trafficking lawsuit
Last week, a Texas court allowed a sex trafficking lawsuit to proceed against Facebook. The lawsuit could weigh on Facebook's stock price and reputation. A Bloomberg report stated that some teens accused Facebook of profiting off data used to sell them into sex trafficking.
Facebook has denied the claims. The company stated that it can't be blamed for third-party content. Facebook has been hit with privacy violations over the last few months. Procter and Gamble (PG) is frustrated that digital advertising platform operators aren't fixing the problems.
Procter & Gamble considered cutting its digital advertising budget and boosting its spending on traditional advertising channels like TV commercials. Facebook derives most of its sales from advertising.