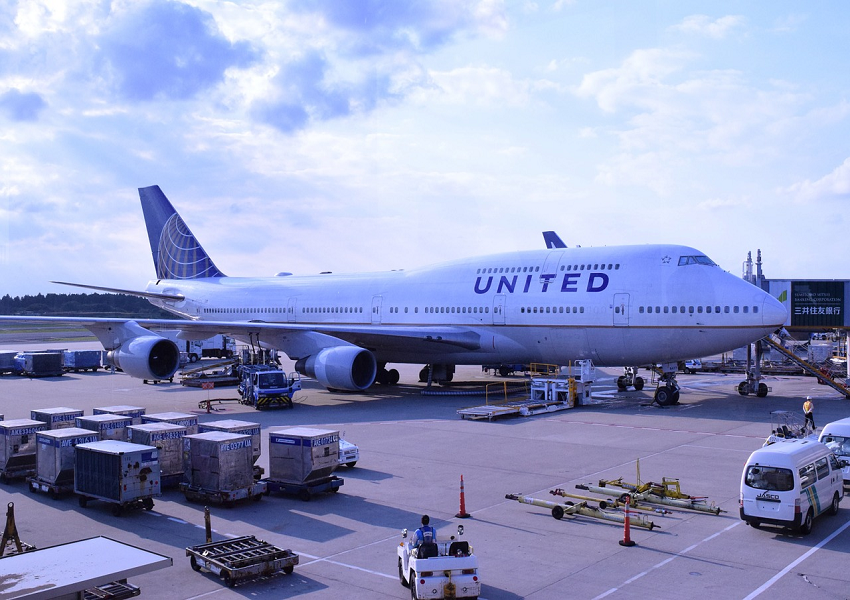 United Airlines: Goldman Sees Huge Upside Potential in the Stock
By Anirudha Bhagat

Jun. 7 2019, Updated 4:52 p.m. ET
Goldman upgrades UAL
Goldman Sachs (GS) upgraded its rating yesterday for United Airlines (UAL), and expects the stock to rebound in the second half of 2019. Goldman Sachs analysts Catherine O'Brien and Joyce Koltisko believe that concerns about the company's Chinese exposure and loan default risk to Avianca have already been priced into its stock, CNBC reports.
The analysts stated that United Airlines' exposure to the Chinese market has reduced in the last few years, and the market now represents ~4% of its total capacity. United Airlines has also agreed to loan ~$500 million as part of a joint venture deal with Colombian airline Avianca.
However, United Airlines may not get its money back, as Avianca's largest shareholder, BRW Aviation, has breached the terms of the loan. Although United Airlines is set to become Avianca's controlling shareholder, its margins and liquidity could be impacted.
Article continues below advertisement
The Goldman Sachs analysts suggested in their client note that these factors have already been priced into United Airlines stock, which is trading 15.2% below its 52-week high of $97.85 on December 3. The analysts believe UAL's stock losses have created ample opportunities for earning higher returns.
United Airlines stock is trading at a discount to the industry average and most peers. Its PE multiple of 10x is substantially lower than the industry average of 16.3x. Major airlines JetBlue Airways (JBLU), Alaska Air Group (ALK), and Spirit Airlines (SAVE) have PE multiples of 48x, 17.3x, and 13.3x, respectively.
Credit card deal with JPMorgan Chase
The analysts also noted that United Airlines might seek a new credit card agreement with JPMorgan Chase within the next few years, which could grow its margins by 65–150 basis points. The analysts expect the deal could boost its revenue by 220–510 basis points and its EPS by 10%–20% annually.
Goldman Sachs upgraded its rating on United Airlines to "buy" from "neutral" but reiterated its target price of $108, which implies a 30% upside from the stock's current price. The iShares Transportation Average ETF (IYT), of which 16.7% is allocated to the passenger airline industry, has gained 10.2% this year.