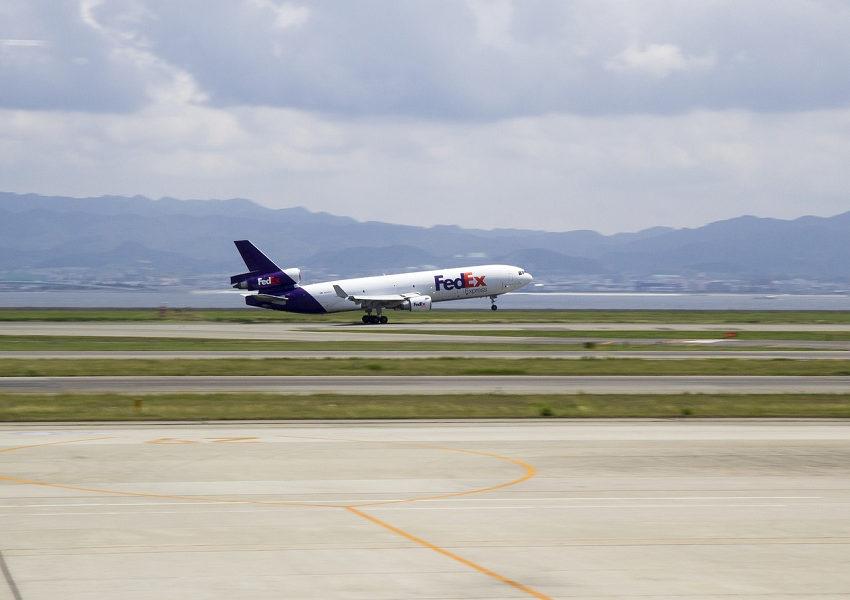 Trade Slowdown and Increased Costs Hurt FedEx's Q4 Earnings
By Anirudha Bhagat

Jun. 26 2019, Updated 3:51 p.m. ET
Earnings declined YoY
FedEx (FDX) ended fiscal 2019 on a dismal note and reported a significant YoY decline in fourth-quarter earnings. The delivery giant posted adjusted EPS of $5.01, which was 15.2% lower than the year-ago quarter's earnings of $5.91. The company cited sluggish revenue growth and increased expenses as the main reason behind the dismal bottom-line performance. Nonetheless, FedEx's quarterly earnings beat the Wall Street analysts' consensus estimate of $4.85.
Article continues below advertisement
In the fourth quarter, FedEx's revenues were $17.8 billion compared to $17.3 billion in the fourth quarter of 2018, a rise of 2.9% YoY. The company's YoY revenue growth rate was the lowest in the last 15 quarters. Weak international revenue growth, mainly due to a slowdown in global trade and production, was the main reason behind sluggish top-line growth. Nonetheless, FedEx's quarterly revenues came in marginally higher than the analysts' expectation of $17.79 billion.
The company's FedEx Express segment, which represents its international business, registered a 1% YoY decline in its top-line due to the economic slowdown in Europe and Asia. Negative manufacturing output in Germany and Italy impacted FedEx's European business while the decelerating Chinese economy and trade disputes with the US hurt Asian operations.
Excluding the Express business, FedEx recorded revenue expansion across all of its reporting segments in the fourth quarter. During the quarter, FedEx Ground, FedEx Freight, and FedEx Services registered growth of 10.9%, 5%, and 1.4% YoY in their respective revenues. FedEx Express, FedEx Ground, FedEx Freight, and FedEx Services' share in the total revenues before intersegment eliminations were 55%, 31%, 11%, and 3%, respectively.
Furthermore, FedEx revealed that higher costs due to delays in TNT Express's integration also weighed on its fourth-quarter bottom-line results. Additionally, severance costs related to voluntary buyouts of US employees increased its operating expenses in the fourth quarter.
Peers' expectations
Most of FedEx's peers are scheduled to report their second-quarter 2019 results in July. The logistics and courier service provider's arch-rival United Parcel Service (UPS) is forecasted to post a 0.5% YoY decline in second-quarter EPS. Analysts anticipate Expeditors International of Washington (EXPD) and Forward Air (FWRD) to post YoY growth of 4.7% and 1.1%, respectively.
One can invest in the iShares Transportation Average ETF (IYT) to gain exposure in the air freight and courier services industry. The ETF has gained 10.2% in the year so far but has underperformed the returns of the Dow Jones Index, which is up 13.8%.