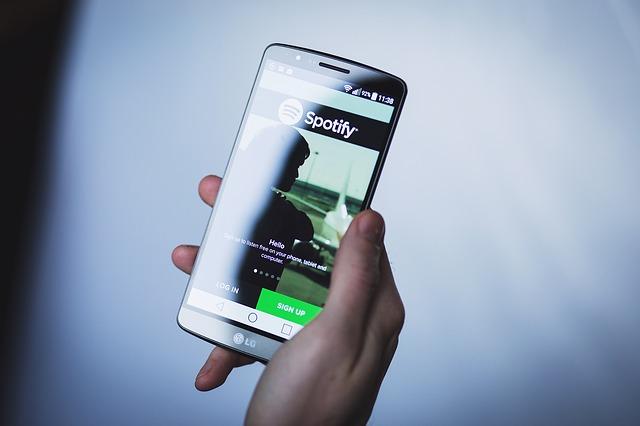 Spotify Introduces a New US Product amid Growing Apple Threat
By Neha Gupta

Jun. 10 2019, Updated 2:06 p.m. ET
Stations offers a radio-like experience
Spotify (SPOT) has introduced a simplified listening app known as Stations in the US. Stations provides a radio-like listening experience by allowing users to build a playlist of favorite songs. The Stations app allows people to pick from a collection of playlists to create their own music stations. They can also create a music station by choosing their favorite artists from a list.
The Stations app, which is different from Spotify's main app (which also features podcasts in addition to songs), first launched in Australia last year. Using the Stations app is another way in which Spotify subscribers can personalize the listening experience and get the most out of the music service. The decision to bring Stations to the US shows that Spotify has been impressed by the results it's seen from the product in Australia.
Article continues below advertisement
Apple overtakes Spotify in US paid subscribers
The introduction of Stations in the US comes at a time when Spotify is facing a growing competitive threat from Apple. The Wall Street Journal reported in April that Apple had overtaken Spotify in terms of its number of paid music subscribers. Apple had 28 million paying subscribers on its Apple Music service in the US in February compared to Spotify's 26 million paying subscribers, according to the report. But Spotify leads Apple both in the US and internationally in terms of overall listeners, including those on its free, ad-supported service.
Spotify's revenue increased 33% YoY (year-over-year) to $1.7 billion in the first quarter. Revenue dropped 5.0% YoY at Apple in the first quarter. Tencent Music (TME) and Pandora parent SiriusXM (SIRI) recorded revenue increases of 39.4% and 27% YoY, respectively, in the first quarter. Revenue rose 17% YoY at both Amazon (AMZN) and Alphabet (GOOGL) in the first quarter. Amazon and Alphabet's Google are also in the streaming music business.