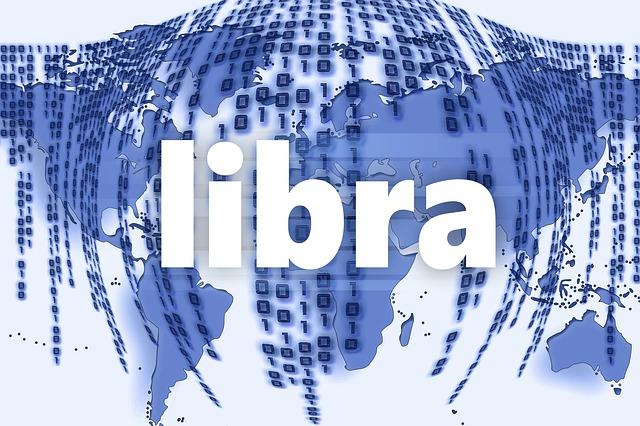 Libra 101: All You Need to Know about the Cryptocurrency
By Mike Sonnenberg

Dec. 9 2019, Updated 3:56 p.m. ET
The Basics
Article continues below advertisement
What's Libra?
Last week, Facebook (FB) and other founding members of the Libra Association launched Libra, its cryptocurrency initiative. Libra the cryptocurrency is powered by Libra the blockchain. Blockchain is the technology that powers Libra's elder cousin, Bitcoin. While Libra the blockchain will provide the underlying infrastructure, it's Libra the cryptocurrency that you are likely to transact in, starting in 2020. In simple terms, the blockchain provides a platform for transacting in the cryptocurrency.
Wait, what's blockchain?
In simple terms, Blockchain is a technology that allows transaction data to be stored on multiple computers (called "nodes") instead of a central server. Consider it as a ledger, copies of which are stored on multiple computers. For simplicity, let's say that each page of the ledger is a block in the chain of blocks. Thus, it's called a blockchain. Like multiple transactions recorded on a page of a physical ledger, each block contains several transaction details. Since the ledger is stored on multiple computers, called nodes, the show will keep running even if one or a few computers fail. What's more, is since the ledger is stored in multiple places, it's easier to verify that transactions really happened.
Article continues below advertisement
What's a cryptocurrency?
As the name suggests, cryptocurrencies are digital currencies that use cryptography for security. In simple terms, each block of transactions comes with a lock. The nodes discussed above compete with each other to open the lock by solving the mathematical equation that comes with the lock. As soon as a node or a few open the lock, the transaction gets confirmed. Nodes are rewarded for all their hard work in different forms in different blockchains. In Bitcoin, nodes get rewarded with additional bitcoins for solving the puzzle.
How cryptocurrency and blockchain are related
While blockchain has many other usages, most cryptocurrencies use blockchain technology as a backbone. An important aspect of verifying digital transactions is to make sure the transaction hasn't happened before. By using blockchain, the verification process becomes a lot simpler as the blockchain contains details of all transactions. Secondly, blockchain provides security to transactions by avoiding duplications. Thus, you can't spend the same bitcoin twice.
Article continues below advertisement
How is Libra different from Bitcoin?
While both Libra and Bitcoin are powered by blockchain technology, they differ in numerous ways. First, Bitcoin is mined, while Libra will be backed by reserves. Thus, Bitcoin's value is not derived from any underlying value, while Libra's value will be based on the underlying reserves, which will include bank deposits and government securities. That makes Libra less volatile than Bitcoin and other cryptocurrencies.
Second, Libra uses private blockchain, a form of blockchain where the nodes are a chosen few. In Libra's case, those would be the foundation members such as Visa (V), Mastercard (MA), and Uber (UBER). In contrast, almost everyone can be a node in Bitcoin's blockchain.
Third, Bitcoin is not governed by any single entity. It's the community that governs the functioning of the cryptocurrency. Since the code is openly available, anybody who is unhappy with Bitcoin's functioning can start their own currency. In contrast, Facebook's Libra will be governed by a handful of large organizations.
Article continues below advertisement
Will Libra ever be decentralized?
As of now, Libra will be controlled by a handful of members of the foundation. These include Uber (UBER), Lyft (LYFT), Visa (V), Mastercard (MA) and so on. By the planned launch in 2020, Facebook expects to have 100 members in the governing body. These 100 members (mostly companies who can afford to pay $10 million in membership fees) will be the nodes that will confirm the transactions on Libra the blockchain.
Facebook intends to start moving towards making the blockchain public within the next five years. Just like in Bitcoin, anyone can be a node in a public blockchain. However, looking at Facebook's record at hoarding data and keeping control, we are not sure.
Will Facebook control Libra?
Yes and no. Libra will be controlled by the Libra Association with 28 founding members. Facebook will have one vote like everyone else in running the Libra show. As Facebook plans to take another 72 members by the launch in 2020, Facebook will have just a 1% voice in governing the foundation and the cryptocurrency. However, Facebook has stated that it intends to maintain its leadership role in running the foundation throughout 2019.
Article continues below advertisement
Will Libra earn a return?
For those looking at Libra as an investment alternative, there is bad news. The interest and income earned on the reserves will not be given to Libra holders. Instead, they will be used to pay the expenses for running the system and provide a dividend to members who have invested in the association. The reserve won't be actively managed, reducing the possibility of generating alpha. Thus, storing Libras in your wallet won't make much sense.
How can I convert Libra into dollars and other currencies?
The whitepaper states that there will be a network of authorized resellers who will do the conversion in and out of Libra. There will also be kiosks around the world to help people do the conversion at a nominal fee.
Article continues below advertisement
The Founding Team
Why Facebook launched it
Facebook (FB) has 2.4 billion members across its platforms. With people spending less time on social media and transacting more on it, it makes sense for Facebook to look for new ways to leverage its user base. What's better than having its own currency to incentivize people to transact more on its platforms?
In its official statement, the Libra Association said that its mission is to "enable a simple global currency and financial infrastructure that empowers billions of people." Being a global platform with almost 90% of its members outside of the US, Facebook certainly has an advantage in making it global.
Facebook has also floated a subsidiary, Calibra, to build and operate apps and other services on top of the Libra blockchain. Facebook will certainly try to integrate Libra into its products, especially messenger and WhatsApp, to unlock a new revenue stream.
Article continues below advertisement
What's in it for Visa, Mastercard, and PayPal?
Interestingly, payment giants Visa (V), Mastercard (MA), and PayPal (PYPL) are also joining the Libra Association as its founding members. Visa and Mastercard currently dominate the global payments industry. Being a part of the foundation will help the behemoths know where their own industry is going. They will also be in a position to tap into Facebook's user base. Since Facebook is eying the unbanked through Libra, it will also give the incumbents a new market as these players typically work only with bank partners.
From the perspective of Facebook, having incumbents as founding members adds a lot of value. It gives the currency credibility, which Facebook as a company is struggling to get. Second, it will help the foundation navigate through the regulatory requirements, which Visa and Mastercard perhaps know better than anyone else on the founding team.
As for PayPal (PYPL), it's trying to be the payment processor of leading platforms. Interestingly, Uber (UBER) and Mercado Libre (MELI), two of the companies PayPal has invested in, also feature in the founding member list.
Article continues below advertisement
Why Uber and Lyft are joining Libra
Less dramatic is the inclusion of the ride-sharing giants, Uber (Uber) and Lyft (LYFT) in the Libra Association's founding team. For Uber (UBER) and Lyft (LYFT), being part of the foundation means being part of an exclusive club. Secondly, it will also give a direction to Uber's own payment wallet that PayPal is helping to build. Third, having a global digital currency helps Uber and Lyft extend their reach.
Why Spotify is joining Libra
Spotify (SPOT) is also joining the Libra Association as a founding member.  By joining the Libra Association, Spotify hopes to extend its reach to unbanked consumers, mostly in developing markets. Spotify has been focusing on emerging markets for growth. Last year, the company acquired 2 million customers in India within two months. The company hopes to get deeper in such markets with the help of Libra.
Article continues below advertisement
Why are there no banks in the founding team?
If the inclusion of Visa, Mastercard, and PayPal in Libra's founding team raised more than a few eyebrows, not having banks in it also had the same effect. After all, banks run the global financial system.
Banks and cryptocurrencies don't really talk to each other. In fact, cryptocurrencies threaten the very existence of banks by dramatically lowering fees and transaction time. J.P. Morgan's Jamie Dimon considers Bitcoin a fraud. Moreover, banks may not want to attract the wrath of regulators by being a part of the cryptocurrency project with the ambition of replacing currency. In Facebook's perspective, having large banks in the lineup may attract more scrutiny, as it could be seen as an anti-competition initiative.
What will determine Libra's value?
As we discussed briefly earlier, Libra will be backed by a reserve. The reserve would be comprised of a basket of bank deposits and government securities in low-inflation countries. The foundation will choose low-volatility assets to keep the value of Libra relatively stable over time. To reduce the concentration risk, the foundation will spread its investments geographically.
Every new Libra coin created will be backed with the reserve. The association will create or burn coins based on demand and supply.
Article continues below advertisement
Markets and regulation
Libra is focused on these markets
The Libra whitepaper talks about empowering billions of people around the globe, which makes it clear that Libra will be focused on emerging markets, particularly those with high inflation. Almost half of the 1.7 billion unbanked people that Facebook is targeting reside in just seven countries.
According to the World Bank, 13% of these unbanked people reside in China, 11% in India, 6% in Indonesia, 6% in Pakistan, 4% in Nigeria, and 3% each in Bangladesh and Mexico.
Article continues below advertisement
Will emerging market regulators be happy to have Libra?
Cryptocurrency is an area that emerging market regulators fret over. Cryptocurrencies are illegal in China and mostly illegal (can't sell, can't buy) in India. While Facebook and its dream team want to work with regulators to be fully compliant, there is no guarantee that these governments will be ready to loosen control.
While Facebook is targeting unbanked citizens in emerging markets, it's not an easy task. Facebook is banned in China, the country with the largest number of unbanked. Moreover, China's preference for homegrown companies means Facebook will have to compete with local companies like WeChat and Alibaba's Alipay even if China welcomes cryptocurrencies.
In India, the government has been pushing to get more unbanked into the banking system. However, the government has largely used homegrown RuPay as the payments provider in its scheme. Visa and Mastercard have protested against the move.
In Indonesia, Pakistan, and Bangladesh, cryptocurrencies are illegal, while they are legal only in Mexico and Nigeria.
The future
Article continues below advertisement
Will Libra kill Bitcoin?
So far since the news about Libra broke out, Bitcoin has been on a roll. However, we believe that Libra's impact on Bitcoin and other cryptocurrencies can be twofold.
On the positive side, Libra may bring regulation to the cryptocurrency ecosystem, benefitting the larger cryptocurrencies like Bitcoin and Ethereum at the cost of fringe coins. Since Libra Association will perhaps do all the hard work to work with regulators to define a compliance roadmap, other cryptocurrencies will just have to follow. Smaller players may not afford the cost of compliance, consolidating the cryptocurrency ecosystem. Libra may also educate people about cryptocurrencies, bringing more people into the ecosystem.
However, Libra may be favored over Bitcoin and other cryptocurrencies for its low volatility and usability. Speculators might still prefer other cryptocurrencies for the return potential. However, Libra may be favored in day-to-day use cases.
Will Libra kill central banks?
Since Libra will be investing in government bonds, it's not going to replace central banks. Most central banks act as a banker to the government, issuing, marketing, and selling bonds on governments' behalf. Thus, Libra Association will effectively be buying bonds from the central banks.
However, the smaller central banks in developing countries may be a loss. Libra Reserve will be invested in stable government bonds with low volatility. Thus, smaller central banks may not find enough takers for the bonds if Libra becomes a dominating currency. Think of it this way. If people are transacting mostly in Libra, they perhaps won't use local currency. Since each Libra will be backed by stable bonds, increased usage of Libra means more capital will flow into those bonds, leaving smaller central banks vulnerable.