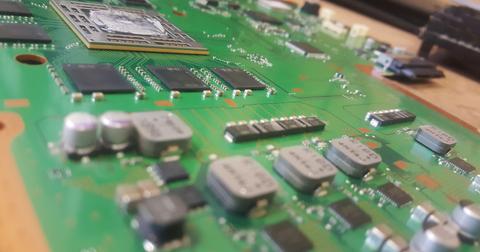 Is Micron Worried about Competition from China in Memory Market?
By Puja Tayal

Jun. 21 2019, Published 7:07 a.m. ET
China aimed to achieve semiconductor self-sufficiency long before the trade war
The US-China trade war has heated up and both countries seem willing to fight until the end. The trade war is changing the global semiconductor supply chain, as the United States is the biggest exporter and China is the biggest importer of semiconductor chips. The rising trade tensions between the two encouraged many chip companies to shift their production outside China.
Long before the trade war started, China was looking to become self-sufficient in its manufacturing of memory chips. In 2015, China introduced the "Made in China 2025" initiative with an aim to domestically produce 40% of its semiconductor requirements by 2020 and 70% by 2025.
Article continues below advertisement
Many analysts were concerned that China could pose a competitive threat but memory giants like Micron (MU), Samsung, and SK Hynix dismissed the threat stating that China lacks the IP (intellectual property) and expertise to build its own memory chips. Even if China succeeds in manufacturing its own memory chips, it would lag behind in terms of technology and cost competitiveness. However, some analysts argue that cost is not a concern for China, as government subsidies are supporting its memory-development efforts.
China to accelerate the development of domestic semiconductor industry
The Huawei ban encouraged China to accelerate the development of its domestic semiconductor industry. China's local newspapers reported that Changxin Memory is expected to start mass production of DRAM (dynamic random access memory) chips by the end of the year.
Changxin is using a new DRAM design from a bankrupt German chipmaker to avoid IP theft charges from the United States. The firm is expected to produce 10,000 wafers per month, which is small relative to the 1.3 million wafers produced globally. But the fact that China has a DRAM IP is a cause of concern for Micron and other chip makers as it marks the start of China's journey to self-sufficiency.
If China achieves self-sufficiency in memory, it will wipe out a large chunk of revenue for Micron and other memory chip makers. Moreover, China could create a global DRAM oversupply and depress DRAM prices. As Micron earns more than 60% of its revenue from DRAM, falling DRAM prices could significantly impact its earnings.
Micron's management might shed some light on the competition from China in the upcoming earnings on June 25.