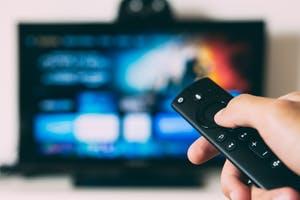 Hulu's Subscriber Base Rises to 28 Million—How Netflix Compares
By Adam Rogers

Jun. 24 2019, Published 12:16 p.m. ET
Hulu adds 3.8 million subscribers in the US
In the first quarter of 2019, streaming platform Hulu added 3.8 million subscribers in the US, more than twice as many as Netflix's (NFLX) 1.74 million. Hulu's subscriber base has now increased to 28 million, up from ~25 million in January 2019. Its number of subscribers rose 48.0% from 17 million subscribers in 2017 to 25 million in 2018.
Hulu stated that ~26.8 million of its subscribers are paid users, while the rest are promotional account holders. While Hulu managed to outpace Netflix's subscriber growth in the first quarter, its overall subscribers are still much lower. Netflix's number of US subscribers is 100.0% higher at 60 million.
Hulu is owned by the Walt Disney Company (DIS) and Comcast's (CMCSA) NBC Universal. While Disney has a 67.0% stake, Comcast has a 33.0% stake in Hulu.
Article continues below advertisement
Hulu lowered subscription plans recently
Hulu's robust subscription growth can be attributed in part to its lower-priced subscription plans. In February 2019, Hulu's basic subscription package was lowered to $5.99 per month from $7.99 per month. In comparison, Netflix increased the price of its basic subscription to $7.99 per month from $8.99 per month.
Hulu has also expanded its subscription base after partnering with music-streaming giant Spotify (SPOT). Users can now sign up for a joint monthly plan of $9.99 per month (down from $12.99) where they can access Spotify's music content and Hulu's content portfolio.
Hulu's premium subscription plan, which is ad-free, is priced at $11.99 per month, while the inclusion of its live TV service costs $39.99 per month. Hulu's key metrics have experienced solid growth.
Last year, the total hours watched on the Hulu platform rose 75.0%, while the average time spent per user rose 20.0%.