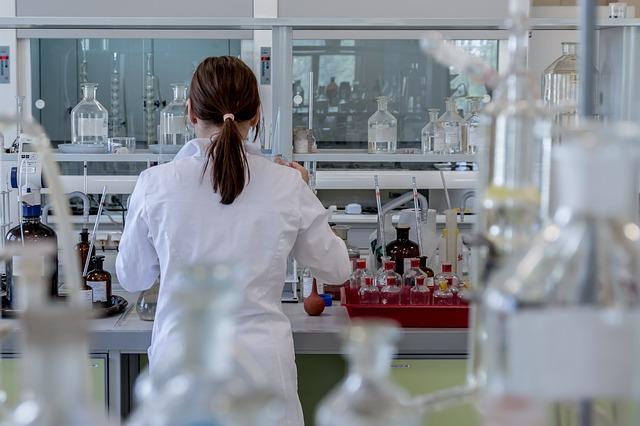 How Is Pfizer's Biopharmaceuticals Group Positioned in 2019?
By Margaret Patrick

Jun. 3 2019, Updated 12:07 p.m. ET
Biopharmaceuticals Group
In the first quarter, Pfizer's (PFE) Biopharmaceuticals Group reported revenue of $9.19 billion, a YoY (year-over-year) rise of 3% on a reported basis and 7% on an operational basis. The segment accounted for 70.02% of the company's total revenue. It reported an 11% YoY rise in volumes and a 3% YoY fall in net pricing in the first quarter. Ibrance, Eliquis, Prevnar 13, and Xeljanz are the key revenue drivers of this business.
Article continues below advertisement
Eliquis and Ibrance
In the first quarter, anticoagulant Eliquis reported alliance revenue and direct sales of $1.01 billion for Pfizer, a YoY rise of 36% on an operational basis, predominantly driven by an increase in sales volumes. According to its first-quarter earnings conference call, this growth was driven by the solid uptake of the therapy in non-valvular atrial fibrillation indications and an increase in its share in the oral anticoagulant market across the world. In the first quarter, Eliquis reported an all-time high in terms of total prescriptions in the US market.
In the first quarter, the advanced breast cancer drug Ibrance reported global sales of $1.13 billion, a YoY rise of 25% on an operational basis. The drug reported YoY operational revenue growth of 2%, 107%, and 122% from the US market, ex-US markets, and emerging markets, respectively.
According to Pfizer's first-quarter earnings conference call, in France, Germany, Italy, Spain, and the United Kingdom, while CDK4/6 drugs account for only 35% of all eligible first-line new patient starts, Ibrance accounts for 86% of total CDK4/6 drug sales. In Japan, the CDK4/6 class of drugs accounts for only 21% of the eligible first-line metastatic breast cancer patient population, while Ibrance accounts for 100% of CDK4/6 drug sales.
Apart from these markets, Pfizer is also focusing on emerging markets, including Argentina, Saudi Arabia, and India, to drive Ibrance's sales. The company has planned for the commercial launch of Ibrance in Brazil and China. The company expects ex-US markets to be strong revenue drivers for the drug in 2019.
Label expansion is also expected to drive Ibrance's revenue growth in future years. On April 4, the drug secured FDA approval in combination with an aromatase inhibitor or fulvestrant for men suffering from HR+ or HER2- metastatic breast cancer, mainly based on real-world data. The company also expects label expansions in adjuvant breast cancer indications to further fuel Ibrance's revenue growth in the coming years.