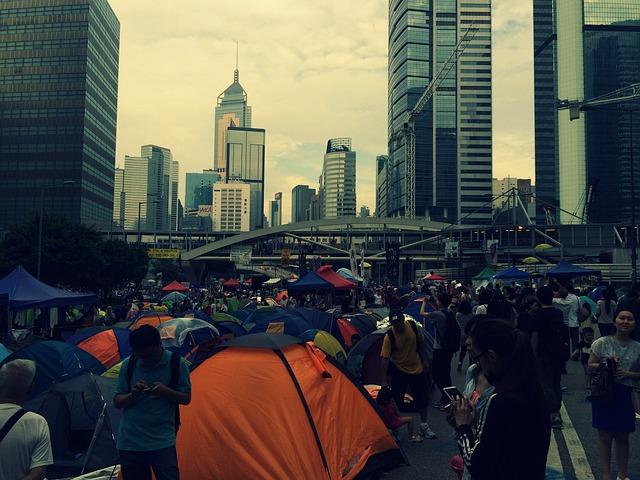 Hang Seng Drops amid Protests and Nikkei Is Down Too
Hong Kong protests
Today, Hong Kong protestors occupied the streets against the extradition bill. The bill will allow the city's government to extradite people to countries Hong Kong doesn't have a formal extradition agreement with. The bill was scheduled to be debated today. However, it was postponed owing to the demonstrations against it.
Hong Kong's Hang Seng index fell 1.7% amid the protests. The local interbank rate, called Hibor, surged today in possible reaction to fear of capital outflows due to the local political environment. Yesterday, the iShares MSCI Hong Kong ETF (EWH) gained 0.51%. American Depository Receipts of AIA Group (AAGIY), which is the largest component of the ETF, gained 1.34% yesterday.
Article continues below advertisement
Japanese indexes
After rising for three consecutive days, Japan's Nikkei 225 retreated today. The index lost 0.35% today to end at 21,129.72. The index opened lower and gained during the early trade, only to give up the gains during the rest of the day. The broader TOPIX index followed a similar trajectory to close 0.45% lower today.
On the economic front, Japan's core machinery orders data came out positive today. In April, machinery orders rose 4.3% over March. The core machinery orders (excluding orders from volatile sectors) rose 5.2%. However, machinery exports fell substantially amid the trade war.
ETFs and stocks
Yesterday, the iShares MSCI Japan ETF (EWJ) gained 0.33%. The WisdomTree Japan Hedged Equity ETF (DXJ) rose 0.55%, while the JPMorgan BetaBuilders Japan ETF (BBJP) gained 0.31%.
Toyota Motor (TM), which is the biggest component of the above three ETFs, gained 1.21% on the NYSE yesterday. Toyota was up 0.58% on the Tokyo Stock Exchange today.