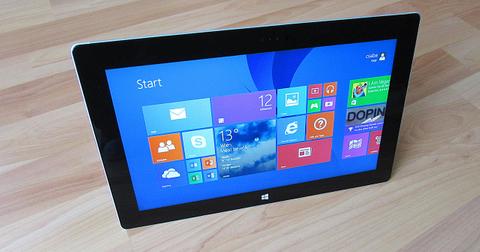 Goldman Sachs Thinks Tech Stocks Are Overvalued
By Jitendra Parashar

Jun. 18 2019, Published 6:48 a.m. ET
Tech stocks
Since the first week of May, US tech companies have been impacted by the escalating US-China trade war. In May, trade tensions triggered a massive sell-off in tech stocks. Apple (AAPL), Microsoft (MSFT), NVIDIA (NVDA), Qualcomm (QCOM), Intel (INTC), and Micron (MU) fell 12.8%, 5.3%, 25.2%, 22.4%, 13.7%, and 22.5%, respectively. Despite a sell-off in tech stocks last month, a Goldman Sachs analyst still thinks that tech stocks are overvalued.
Article continues below advertisement
Goldman Sachs' views on tech stocks
Goldman Sachs' chief US equity strategist, David Kostin, thinks that "rising market concentration" and geopolitical tensions pose a "regulatory risk" to companies, which could harm their fundamentals, according to a CNBC report. Kostin cited historical data to claim that "stocks with the highest EV/sales ratios typically underperform peers over the long term."
Kostin said, "The valuation premium for growth is elevated today relative to history; Software in particular now carries the highest multiples since the Tech Bubble."
US-China trade war and the tech industry
In May, the US-China trade tensions increased. The US blamed China for backtracking from trade negotiation terms. Both of the countries increased the tariffs on imported goods, which continued to fuel the trade war.
Chip companies are also suffering
The US also restricted Huawei from transactions with US suppliers. The restrictions threaten the tech industry's future growth outlook. The suppliers included US chip companies like Intel, Broadcom (AVGO), Qualcomm, NVIDIA, and Advanced Micro Devices (AMD) and other tech giants like Google (GOOGL) and Microsoft.
As of the closing on June 17, Apple, Microsoft, Qualcomm, NVIDIA, and Broadcom have risen 10.7%, 7.4%, 3.4%, 7.1%, and 5.7%, respectively.