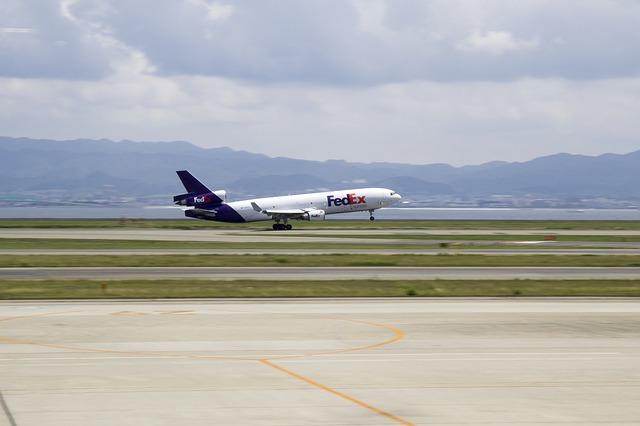 FedEx Stock Hits a New Low on China's Wrongful Delivery Probe
By Anirudha Bhagat

Jun. 4 2019, Updated 1:17 p.m. ET
China started an investigation
Shares of FedEx (FDX) hit a new 52-week low of $150.68 on June 3 before closing a touch higher at $152.34. The stock fell after a weekend announcement from Chinese government officials that the company would be investigated for allegedly rerouting some of Huawei Technologies' packages.
Last week, Huawei said that two different parcels shipped from its offices in Japan to offices in China. However, the packages were deliberately rerouted by FedEx to the delivery giant's global headquarters in Memphis.
Article continues below advertisement
It's believed that FedEx has been caught in the middle of the ongoing trade tussle between the United States and China. The alleged route diversion happened just ten days after the US Department of Commerce put a restriction on US companies' ability to do business with China-based network equipment giant Huawei.
Furthermore, Chinese Ministry of Commerce officials revealed on June 1 that they'd prepared a list of "unreliable entities" that could hurt the interests of local companies, according to Bloomberg. The move could put several US tech companies at risk, including Intel (INTC), Alphabet (GOOGL), and Qualcomm (QCOM).
FedEx statement
FedEx has denied all of Huawei's allegations that it's deliberately rerouting its packages. However, it has said that the parcels were diverted accidentally, and it's apologized for the mistake.
After the Chinese government's announcement that it would be starting a probe for wrongful delivery, FedEx released a statement on June 1 that it would fully cooperate with the investigation. In the statement, the company said, "FedEx values our business in China. Our relationship with Huawei Technologies Co. Ltd. and our relationships with all of our customers in China are important to us. FedEx holds itself to a very high standard of service. FedEx will fully cooperate with any regulatory investigation into how we serve our customers."
FedEx stock closed 1.3% lower yesterday, while its rival United Parcel Service (UPS) gained 1.3%. To gain exposure to these two delivery giants, you can invest in the iShares Transportation Average ETF (IYT), which has allocated a cumulative 14.6% of its fund to the two stocks.