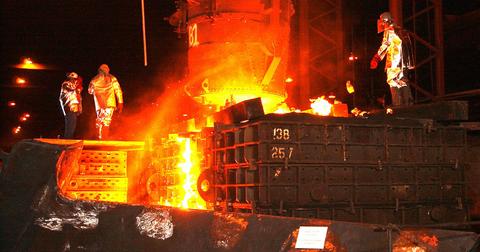 Europe Could Be a Casualty of Trump's Steel Tariffs
By Mohit Oberoi, CFA

Jun. 12 2019, Published 10:23 a.m. ET
Trump's steel tariffs
Donald Trump's 25% tariff on US steel imports last year were meant to protect the domestic steel industry, which had for long been calling for a level playing field. While the tariffs have boosted US steel production and reduced US steel imports, we're seen some unintended effects in other developed markets.
Europe's steel imports after increased since the introduction of the steep tariffs, just as the region is grappling with sagging steel demand. The higher steel imports and soft demand prompted ArcelorMittal (MT), which gets almost half of its revenue from Europe, to twice cut its steel production in the region in May. The Vanguard FTSE Europe Index Fund ETF (VGK) has gained 13.1% this year.
Article continues below advertisement
ArcelorMittal
In an interview, ArcelorMittal CEO Lakshmi Mittal called upon the European Union to protect domestic steel mills, saying that "The EU has announced safeguard measures but they weren't effective," He added, "The EU's safeguard clauses have gaps – it's too easy for exporters to evade them and the impact is massive: we have a steel glut."
When the US announced Section 232 steel tariffs, markets feared US-bound shipments being deflected into other developed markets. Fifteen months after the tariffs, those fears are materializing, especially in Europe. Europe has been engulfed in one crisis after the other over the last decade. To learn more, read Is Europe Becoming a Continent in Perennial Crisis?