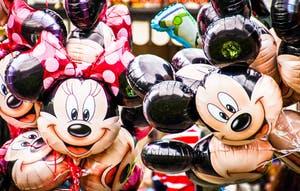 Disney's Streaming Service Will Launch in November
By Adam Rogers

Jun. 24 2019, Updated 8:25 p.m. ET
Disney+ will be priced at $6.99 per month
The Disney Company's (DIS) streaming platform, known as Disney+, will launch on November 12, 2019, and will be priced at $6.99 per month or $69.99 per year, nearly 50.0% cheaper than Netflix's most popular subscription plan of $12.99 per month.
Disney+ poses the biggest threat to Netflix, Hulu, and Amazon Prime Video due to its massive portfolio of content.
Article continues below advertisement
A powerhouse of blockbuster content
Last year, Disney movies grossed over $7 billion, selling 900 million tickets worldwide, according to a report from Variety. Disney aims to leverage this demand and attract subscribers to the streaming platform.
As expected, Disney will pull its shows from Netflix and other platforms next year. In terms of content, Disney already has a huge library. It's been producing movies for decades. It's also hit the bull's-eye in terms of acquiring Marvel and Pixar.
Disney's senior vice president of content, Agnes Chu, expects Disney to have 7,500 episodes of TV shows, ten original movies, 25 original series, and over 400 movie titles available for its subscribers. The company expects to have a subscriber base of between 60 million and 90 million subscribers by 2024.
In the event that Disney keeps the service priced at $6.99 per month, the addition of 75 million subscribers will mean annual sales of over $6 billion. The company expects Disney+ to be profitable by 2024.
Disney is expected to spend northward of $2 billion per year on original programming by 2024. Disney+ will be ad-free and will generate revenue only from user subscriptions. Its international expansion will pick up the pace within 12 months of its launch.