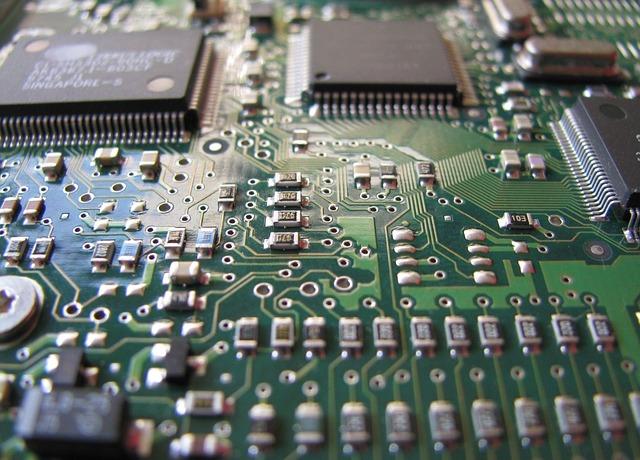 China Accelerates Its Semiconductor Self-Sufficiency Efforts
By Puja Tayal

Jun. 6 2019, Updated 10:58 a.m. ET
The US-China trade war could hurt US chip companies
The US-China trade war is growing beyond tariffs. The US is threatening to block Chinese companies from accessing US technology, and China is threatening to block the supply of rare earth minerals used in consumer electronics.
These developments in the trade war are encouraging China to accelerate the development of its domestic semiconductor industry to reduce its dependence on US technology.
At present, China depends on imports for 84% of its semiconductor requirements. It produces 16% of its semiconductors locally, only half of which are manufactured by Chinese companies. In 2015, China introduced the Made in China 2025 initiative to achieve technological self-reliance in sectors such as robotics, IT, and new energy vehicles. With this initiative, the Chinese government aims to produce 40% of its semiconductor requirement by 2020 and 70% by 2025.
If China achieves self-reliance, the US semiconductor industry could be significantly affected, as it depends on China for a major portion of its sales.
Article continues below advertisement
China accelerates the development of the domestic semiconductor industry
Last month, the US government banned US companies from shipping technology to China's largest communications equipment maker, Huawei, and it's threatening to block shipments to other companies well. US chip companies such as Qorvo and Micron and software companies such as Google and Microsoft have halted shipments and services to Huawei to abide by the legislation. The Xinhua China 25 Index (FXI) and the iShares MSCI China ETF (MCHI) fell 10% and 14.3%, respectively, between May 3 and 31.
The Huawei ban encouraged China to accelerate the development of its domestic semiconductor industry. Last month, China offered tax breaks to domestic semiconductor companies and software developers.
Over the last three years, tax breaks and government subsidies have helped domestic tech companies develop their own technologies.
For instance, Huawei has developed its own Kirin smartphone processors and 5G modems. Chinese smartphone maker Xiaomi and e-commerce giant Alibaba are developing their own AI chips. These companies' increasing use of custom chips will reduce US companies' customer bases.