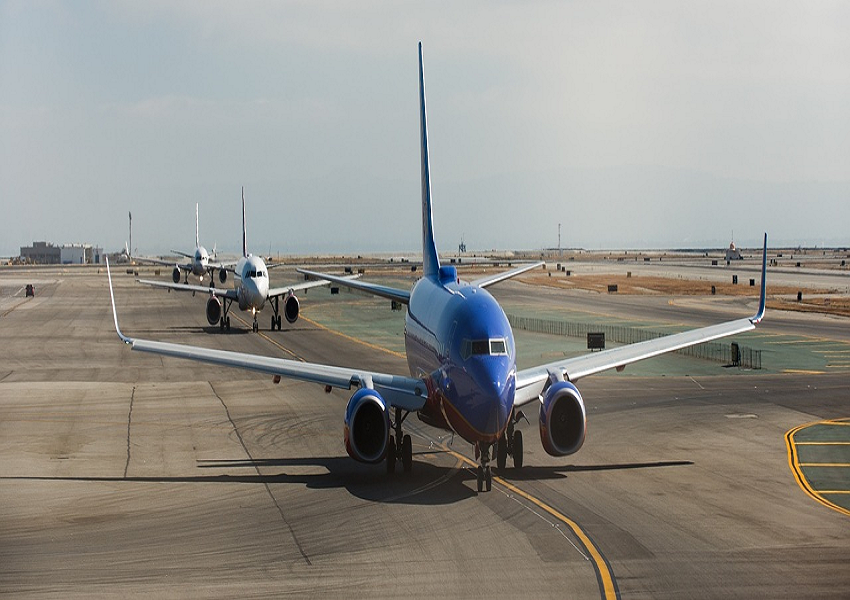 Boeing's 737 MAX Crisis to Hurt Airlines' Revenue Growth
By Anirudha Bhagat

Jun. 13 2019, Updated 7:30 a.m. ET
Flight cancellations
Boeing's (BA) 737 MAX series aircraft have been grounded worldwide since mid-March after two 737 MAX models crashed within five months, killing all 346 people aboard. The grounding of these planes has caused thousands of flight cancellations since mid-March, hurting airlines' revenues. The longer it takes for Boeing to get safety approval for its MAX planes, the more it could hurt airlines.
Until March 10, a total 371 Boeing 737 MAX jets were in operation globally. Three big US air carriers owned 72 of the total. At 34 jets, Southwest Airlines (LUV) owns the highest number of 737 MAX planes, while American Airlines (AAL) and United Airlines (UAL) have 24 and 14 aircraft, respectively.
Article continues below advertisement
Most recently, on June 10, American Airlines extended the grounding of its fleets of the said airplanes through September 3, resulting in 115 daily flight cancelations. The decision marked the third time in the last three months that American Airlines has extended the grounding period of Boeing's troubled jets. If MAX jets remain grounded through August 19, American Airlines had earlier projected that it would negatively impact 2019 pre-tax income by $350 million.
Grounded planes hurt airlines
Flight cancelations due to the 737 MAX grounding have already started hurting airlines. Southwest Airlines reported a total of 9,400 flight cancellations during the first quarter of 2019, 2,800 of which were due to troubled Boeing jets. As a result, the airline's revenue growth slowed to 4.2% in the first quarter from the high single digits it had registered in the preceding four quarters.
American Airlines registered 2,140 flight cancellations during the quarter, of which 1,200 were due to the grounding of its 24 MAX series planes. The company reported a 1.8% YoY increase in its first-quarter revenue, which was significantly lower than the mid-single-digit growth it had registered in the previous four quarters.
United Airlines' first-quarter revenue growth slowed down to 6.2% compared with the low-double-digit increase it had recorded in the previous two quarters.
The iShares Transportation Average ETF (IYT) has allocated 19.1% of its funds in the airline industry. The ETF has gained 12% in the year so far and has outperformed the Dow Jones and the S&P 500, which are up 11.7% and 15.1%, respectively.