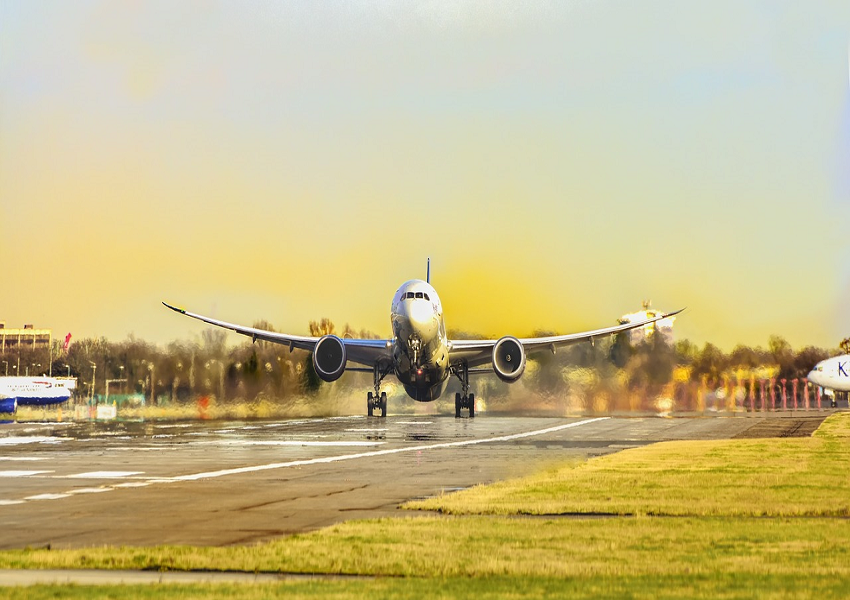 Boeing 737 MAX Jets Could Fly Again by December
By Anirudha Bhagat

Jun. 13 2019, Updated 7:30 a.m. ET
MAX could fly again in December
The Federal Aviation Administration (or FAA) expects that Boeing's (BA) troubled 737 MAX planes will return to the skies by December this year, Bloomberg reported on June 12, citing a top official's statement. However, the official stated that it's difficult to provide an exact timeline for the said model to return to operations.
Ali Bahrami, the FAA's associate administrator for aviation safety, answered questions asked at a conference in Cologne, Germany. According to Bloomberg, Bahrami didn't directly mention the possible return of MAX jets into service, but he said that Boeing CEO Dennis Muilenberg's projection of a return by December sounds correct.
Article continues below advertisement
Notably, Boeing's 737 MAX jets have been grounded globally since mid-March after a 737 MAX operated by Ethiopian Airlines crashed on March 10, killing all 157 people aboard. Before this, a 737 MAX operated by Lion Air crashed in the Java Sea on October 29 wherein 189 people were killed. The preliminary investigation reports for both the fatal accidents suggest there was a software fault in Boeing's MCAS flight control system.
Boeing is currently working with the FAA to fix the issue. The aircraft manufacturer last month revealed that it had completed the software update for the troubled 737 MAX jets. The company claimed it had flown the plane for 360 hours on 207 flights with the software update.
However, it is anticipated that the final test run and certification will take longer. Moreover, air carriers around the world that own this model of planes will need about 45–60 days for pilot training purposes.
MAX grounding hurt deliveries
Shipments of its fast-selling 737 MAX jets have frozen since the Ethiopia crash on March 10, thereby negatively impacting its overall deliveries. On June 11, Boeing reported that total commercial aircraft deliveries plunged 56% year-over-year to 30 units in May 2019 from 68 units in May 2018. Due to dried up deliveries, the company had to cut its monthly production rate for 737 MAX planes to 42 units from 52 units.
According to Bloomberg Intelligence analyst George Ferguson, Boeing "faces an estimated $1.4 billion bill for canceled flights and lost operating profit at airlines if the Max is still grounded by the end of September."
US air carriers are one of the major customers for Boeing's 737 MAX series planes. Southwest Airlines (LUV), American Airlines (AAL), and United Airlines (UAL) have placed a combined order of 480 jets.
Boeing stock has underperformed the returns of iShares U.S. Aerospace & Defense ETF (ITA), which invests in US manufacturers, assemblers, and distributors of airplane and defense equipment companies. The stock has gained 7.6% YTD, while the ETF has returned 19.4%.