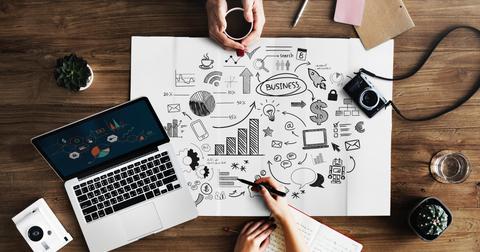 Baidu Hired New Executive to Oversee Strategic Investments
By Neha Gupta

Jun. 28 2019, Published 11:26 a.m. ET
Strategic investments
Baidu (BIDU) hired a new executive to head its acquisition and strategic investments unit. The company hired Jackson He, also known as He Junjie, as the new executive, according to media reports from China. As the domestic economy slows and Chinese tech companies seek to diversify into new business areas, they're betting on strategic investments to achieve these goals.
Before Baidu hired an executive to specifically oversee its strategic investments, Tencent (TCEHY) said that it would continue to make strategic investments this year. A record 16 companies that Tencent invested in went public in 2018, according to a Reuters report. Prominent Tencent-backed companies that went public last year in the US include Spotify (SPOT) and Tencent Music Entertainment (TME). Recently, Alibaba (BABA) unveiled an executive shake-up that will see its chief financial officer take charge of overseeing its strategic investments.
Article continues below advertisement
Reducing Baidu's ad dependency
Baidu appointing a strategic investment head could help accelerate its business diversification efforts.
Currently, Baidu relies heavily on advertising for its revenues. Advertising contributed 72% of Baidu's revenues in the first quarter. However, Baidu isn't the only company that depends on ads. Yandex (YNDX), the top Russian search engine company, also derived 72% of its first-quarter revenues from advertising. Google parent Alphabet (GOOGL) derived 85% of its revenues from advertising in the first quarter. Advertising contributed 99% of Facebook's (FB) revenues, 96% of Yelp's (YELP) revenues, and 86% of Twitter's (TWTR) revenues in the first quarter.