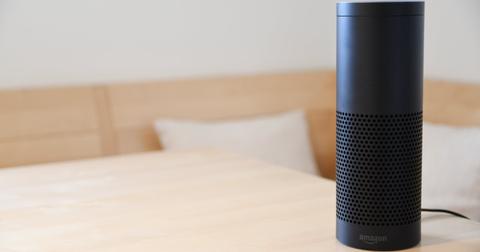 Alexa Technology Lands Amazon in Court
By Neha Gupta

Updated
Amazon in court
Amazon (AMZN) has been sued in the US. There are allegations that the company breached privacy laws through its Alexa voice agent. Alexa is the technology behind Amazon's Echo smart speakers and a growing number of third-party devices that range from television sets to fridges. The Alexa technology allows the devices, like the Echo smart speakers, to understand and act on voice commands. Facebook (FB) and Sonos (SONO) also use Alexa to power their smart speaker devices.
Article continues below advertisement
At RBC Capital Markets, Amazon estimated last year that Alexa technology could generate up to $19 billion in new revenues for Amazon by 2021, according to a Business Insider report. One of Alexa's revenue sources for Amazon is through the sale of Alexa-powered Echo smart speakers. Amazon captured a 21.7% share of the global smart speaker market in the first quarter. Google (GOOGL) had an 18% share, Baidu (BIDU) had a 15.8% share, and Alibaba (BABA) had a 14.1% share, according to Strategy Analytics data.
Amazon denies any wrongdoing
The lawsuits might slow down Amazon's progress with Alexa. The two lawsuits accusing Amazon of privacy breaches through its Alexa technology were filed separately on behalf of two minors in Seattle and Los Angeles, according to a report from the BBC. The lawsuits fault Amazon's practice of recording children's' voices when they use Alexa. Amazon said that it only does voice recordings after the parents give permission. Amazon allows parents to delete the recordings at any time.