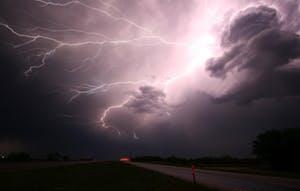 A Perfect Storm for Gold: All Macro Drivers Align
By Anuradha Garg

Jun. 14 2019, Updated 1:10 p.m. ET
Fed rate cuts
Fed policymakers are set to meet on June 18 and 19. Whereas the market has not priced in a rate cut in June, at least two rate cuts are expected by the end of the year. Amid the overall slowdown, US employment had been a bright spot until last month's jobs report showed fissures may be appearing in the employment situation as well.
The Fed has two main objectives: maintaining maximum employment and controlling inflation. Markets were not expecting the Fed to budge based on geopolitical tensions. However, as employment is weakening and there is still no sign of inflation rising significantly, market participants' calls for a rate cut have grown louder. Donald Trump is probably the strongest proponent of the Fed cutting rates to support the US economy.
Article continues below advertisement
Macro drivers align
With rate cuts in focus, almost all macro drivers are favoring higher gold prices. As gold doesn't yield regular income, lower interest rates increase its appeal. The stronger US dollar (UUP) has also been behind gold's woes despite increasing geopolitical tensions. However, even the dollar has started weakening with expectations from the Fed reducing its appeal over other currencies.
Gold and gold ETFs
This month, the dollar has fallen ~1%. Since gold is dollar denominated, gold and the dollar are inversely related and the dollar's fall is boosting gold. Meanwhile, the SPDR Gold Trust ETF (GLD) has gained 1.5%, and the Junior Gold Miners Bull 3X ETF (JNUG) and the Direxion Daily Gold Miners Index ETF (NUGT)—leveraged gold ETFs—have gained 7.4% and 13.1%, respectively.