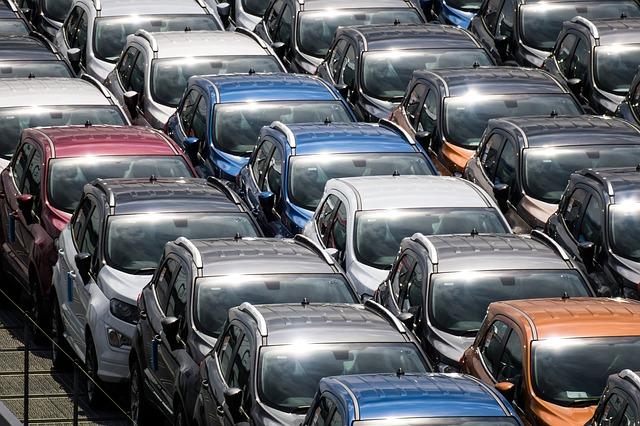 Why Trump Bears Responsibility for US Auto Industry Job Cuts
By Jitendra Parashar

May. 20 2019, Published 1:51 p.m. ET
Ford to cut jobs
On May 20, Ford Motor Company (F) joined the other automakers that have cut their salaried workforces in the United States to save on costs in the last couple of years.
This morning, Ford announced a 10% cut in its global salaried employee base. The move will affect nearly 7,000 workers worldwide, including 2,300 workers in the United States. In a press release related to the announcement, the company's CEO, Jim Hackett, emphasized the importance of cutting costs and reducing bureaucracy in order to succeed.
Article continues below advertisement
Job cuts in the US auto industry
Last year, General Motors (GM), the largest US automaker, announced the closure of five plants in North America and a cut in its salaried staff. The company said the move was important for the improvement of its overall business performance. Of the five affected factories, four were located in the United States. General Motors received severe criticism from President Donald Trump, who threatened to cut all subsidies to the company.
In February 2019, American-Italian auto giant Fiat Chrysler Automobiles (FCAU) announced its plan to lay off nearly 1,371 employees from its Illinois assembly plant in the United States.
Similarly, electric carmaker Tesla (TSLA) has laid off nearly 7% of its full-time salaried employees. Tesla CEO Elon Musk said the move was important for the company's survival to enable it to deliver affordable and sustainable products.
Why Trump bears responsibility
The automobile industry is cyclical in nature, so we can't blame anyone for weakening US vehicle sales. However, America's ongoing trade tensions with China and other European nations, which were triggered by President Trump, have worsened the situation for automakers to a great extent lately.
Rising trade tariffs between the two countries have taken a big toll on automakers' profitabilities and affected their international market competitiveness, especially in China. Without sound profitability and strong vehicle demand, it's nearly impossible for automakers to survive the huge cost burden. Hence, President Trump's decision to escalate trade tensions could be blamed for automakers' cost-cutting measures, including their job cuts.