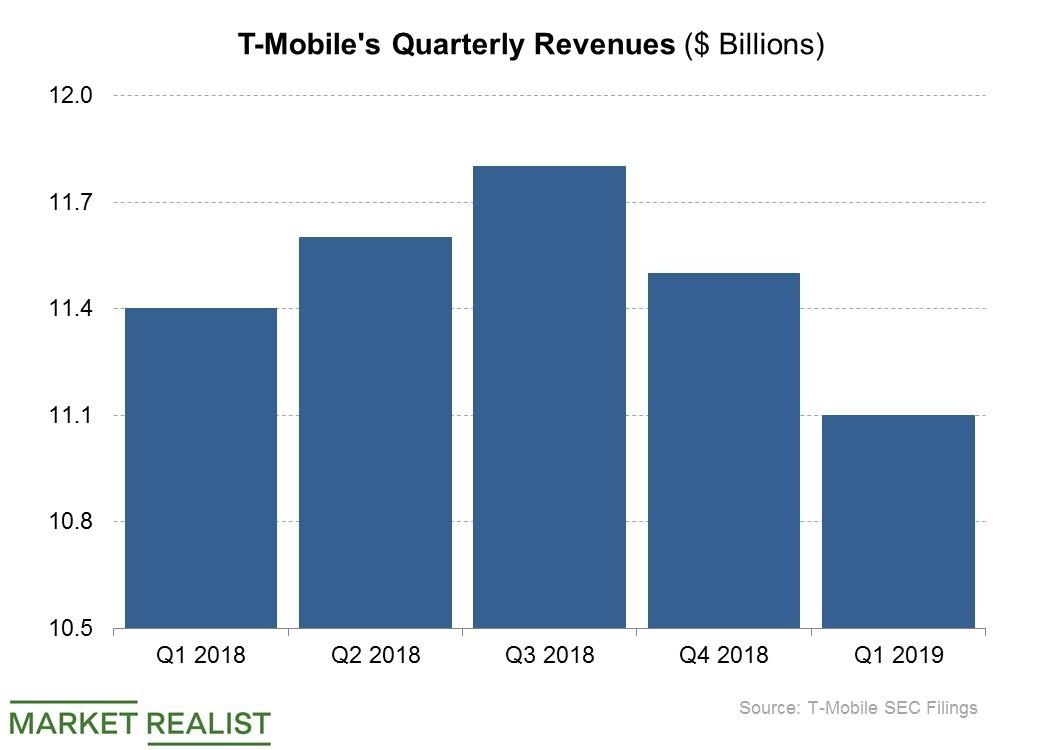 Why Some T-Mobile Executives Are Leaving
By Ruchi Gupta

May. 9 2019, Published 2:39 p.m. ET
T-Mobile is preparing for changes
At least three senior executives at T-Mobile (TMUS) are leaving the company, according to a report from the Wall Street Journal. Those leaving include Tom Keys, the longtime leader of T-Mobile's prepaid unit, Metro. The others are Jeff Binder, who joined the company following the acquisition of his pay-TV company, Layer3, and Dave Mayo, who has been overseeing T-Mobile's 5G and Internet-of-Things efforts.
Article continues below advertisement
The changes in the company's executive personnel are seen as part of its efforts to consolidate its management structure and better allocate its resources. The executive shuffling comes as the company is preparing to combine with its peer Sprint (S). It also comes as T-Mobile is diversifying into the media business. The company recently began providing an Internet-based pay-TV service under the TVision brand.
Pressure mounting on wireless majors
In America's saturated wireless market, operators are struggling not only to add new customers but also to retain existing customers. In what could put further competitive pressure on wireless majors such as T-Mobile, cable giants are entering the wireless market. Comcast (CMCSA) and Charter Communications (CHTR) have already begun offering mobile phone services, and Altice USA (ATUS) is gearing up to join them with its own mobile service expected to launch this summer. In this environment, wireless majors have started diversifying into the media business to create new revenue sources.
T-Mobile generated revenue of $11.1 billion in the first quarter, representing an increase of 6.0% year-over-year.