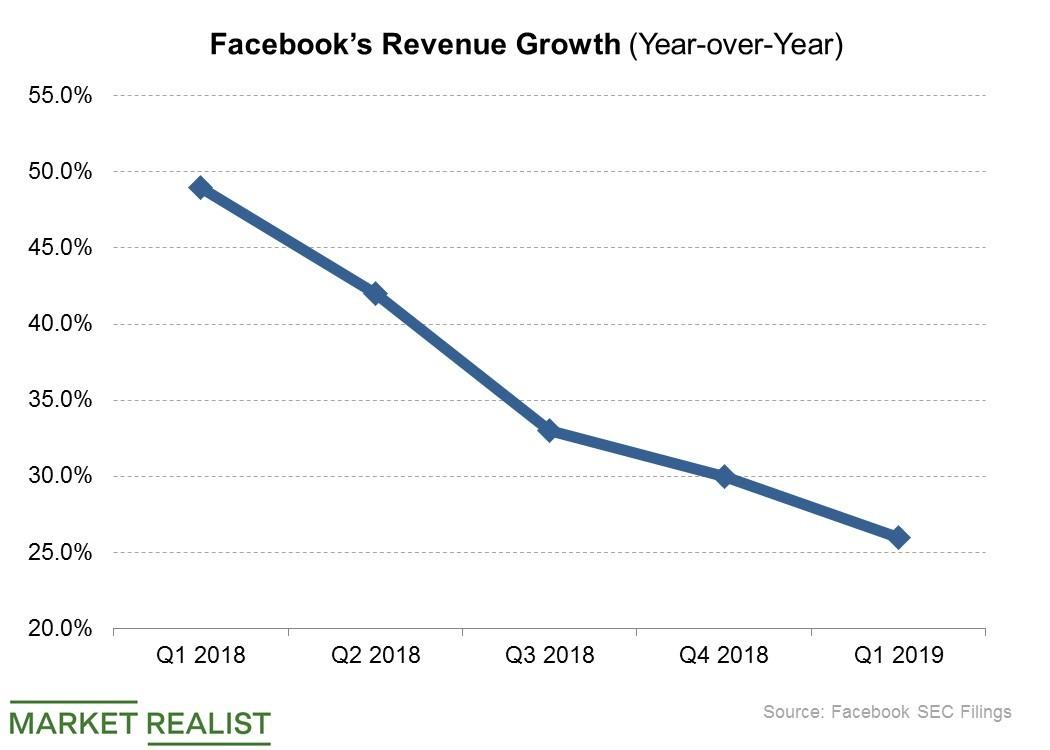 Why Is Facebook Struggling to Attract New Talent?
By Ruchi Gupta

May. 24 2019, Published 8:07 a.m. ET
Top talents shunning Facebook jobs
As unemployment levels have dropped to multiyear lows in the United States, so has interest in working for Facebook (FB). According to a report by CNBC, graduates from top universities in the United States have been shunning Facebook's job offers since the data handling scandal involving British firm Cambridge Analytica erupted early last year.
The new talent that Facebook adds to its workforce is crucial in helping the company maintain a sharp competitive edge. Therefore, Facebook's inability to attract top talents could threaten innovation and hamper its competitiveness.
Article continues below advertisement
Facebook under pressure to innovate
Facebook's struggles to attract top talent couldn't come at a worse time. The company's growth is slowing, Amazon (AMZN) is disrupting the digital advertising market, and its efforts to diversify its business appear to have stalled, all of which raise the need for the company to continue sharpening its innovative edge.
Facebook's revenue growth slowed to 26% year-over-year in the first quarter compared to 49% growth a year ago. Amazon has emerged as a huge threat to digital advertising incumbents Facebook and Google (GOOGL), according to eMarketer. As for diversifying outside advertising, Facebook has had little success. The company still relies heavily on advertising dollars. In the first quarter, Facebook derived 99% of its revenue from advertising, making it more dependent on advertising dollars than Yelp (YELP), which derived 96% of its revenue from advertising, and Twitter (TWTR), which derived 86% of its revenue from advertising in the same period.
Facebook boosts minimum wages for workers
But Facebook is making moves to tackle its labor challenges. The company this month announced a plan to raise the minimum wage it pays its contract workers in the United States, a move that could help the company improve its workforce retention and attraction.