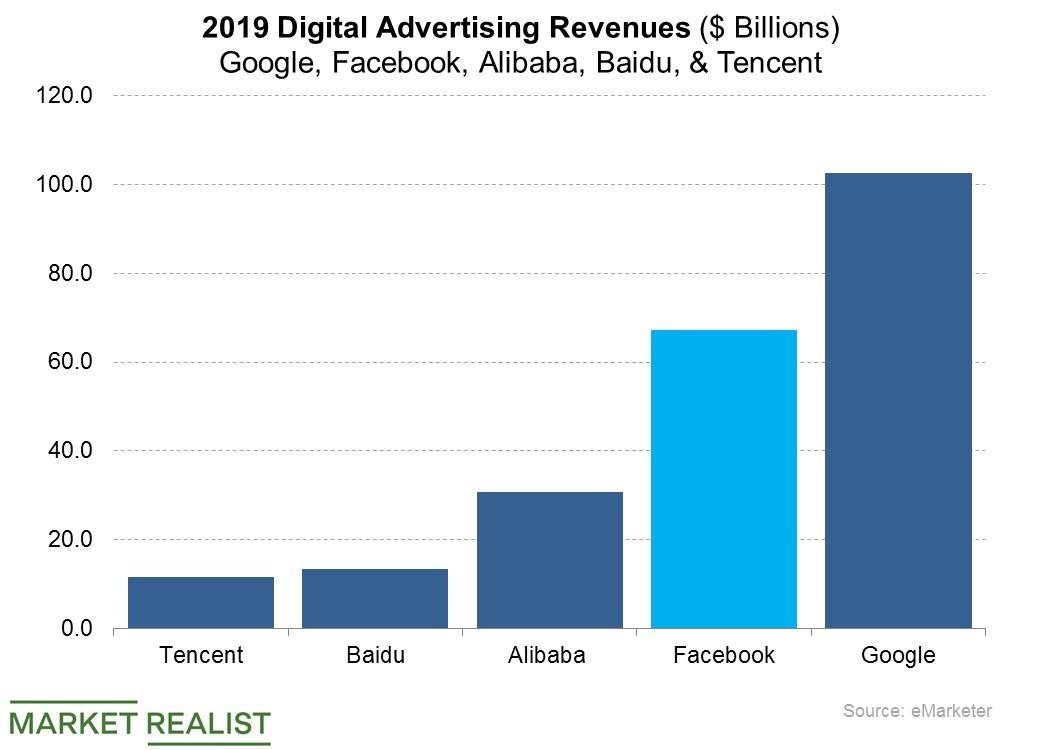 Why Facebook Considered Ditching Political Advertising
By Neha Gupta

May. 30 2019, Published 1:26 p.m. ET
Facebook's political ad business
Facebook (FB) considered ditching political advertisements entirely. Facebook's CEO, Mark Zuckerberg, decided that the company should stay in the business. Facebook will change its approach, according to a report from the Wall Street Journal.
After coming under fire for serving Russian propaganda aimed at US voters ahead of the 2016 presidential election, Facebook came to view political ads as more of a headache than a lucrative business.
In an apparent attempt to minimize its political risks, Facebook has decided to eliminate commissions for its staff who sell political ads. The goal is to remove the incentive for staff members to compete on the volumes of political ads they're able to sell.
Article continues below advertisement
Political ad revenues
According to Facebook, providing political ads is part of its civic responsibility. According to the company, the political ad business isn't a revenue driver. On Facebook's transparency website, it shows that it has only made $611.2 million in revenues from selling political ads in the US over the past 12 months. Political advertising is a small fraction of Facebook's advertising revenues. In the first three months of 2019, Facebook generated more than $7.2 billion in advertising revenues from the US and Canada.
Facebook's worldwide advertising revenues were $55 billion in 2018. In 2019, eMarketer estimates that the company's advertising revenues will reach $67.2 billion. Google (GOOGL) is expected to make $102.4 billion in advertising revenues in 2019, while Alibaba (BABA) is expected to generate $30.5 billion in advertising revenues. Baidu (BIDU), Tencent (TCEHY), and Amazon (AMZN) are forecast to generate $13.2 billion, $11.4 billion, and $9.1 billion in advertising revenues in 2019, respectively.