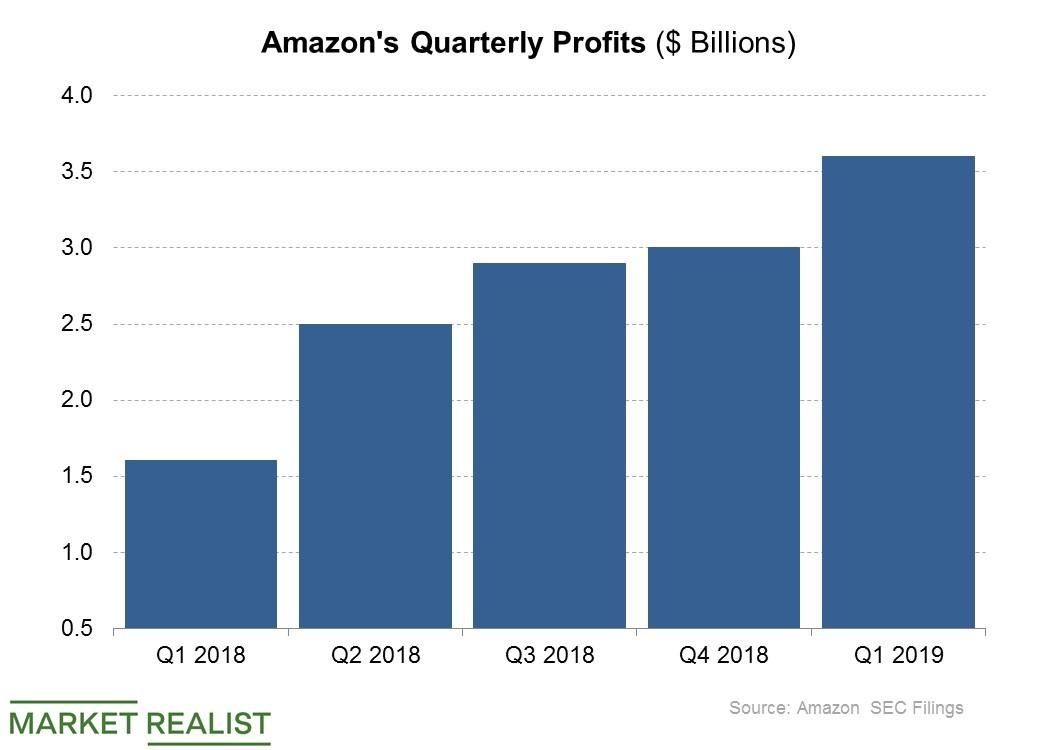 Why Amazon Continues to Suffer Labor Stress
By Neha Gupta

May. 14 2019, Published 3:29 p.m. ET
Polish workers want their wages doubled
Amazon (AMZN) continues to struggle with issues related to wages and working conditions for its employees. The company's warehouse workers in Poland have threatened strike action if their demands for significant pay increases aren't met. The workers have demanded that Amazon nearly double their hourly rates. At the moment, Amazon pays its Polish warehouse workers a minimum wage of ~$4.58–$5.10 per hour. Amazon says it has created more than 14,000 jobs in Poland, and Reuters has reported that ~1,000 Amazon workers in the country are members of labor unions.
Article continues below advertisement
Amazon has also met with labor challenges in Europe recently as labor unions have pressured it for pay increases and better working conditions for their members. In January, some Amazon warehouse workers in Spain went on strike, and in April, some Amazon workers in Germany put down their tools to push the company to boost their wages.
Amazon's bottom line is resilient despite wage hikes
Although wage hikes can drive up costs and crimp a company's profitability, Amazon has actually reported stronger profitability figures since raising wages for its American and British workers. Amazon began paying higher wages to its American and British workers in the fourth quarter of 2018. In the quarter, its operating margin expanded to 5.2% from 3.5% a year earlier, and its profit increased to $3.0 billion from $1.9 billion a year earlier.
In the first quarter of 2019, Amazon recorded an operating margin of 7.4%, up from 3.8% a year earlier. Its profit rose to $3.6 billion from $1.6 billion a year earlier. JD.com (JD), eBay (EBAY), and Etsy (ETSY) made profits of $1.1 billion, $521 million, and $31.6 million, respectively, in the first quarter. Shopify (SHOP) suffered a loss of $24.2 million in the first quarter.