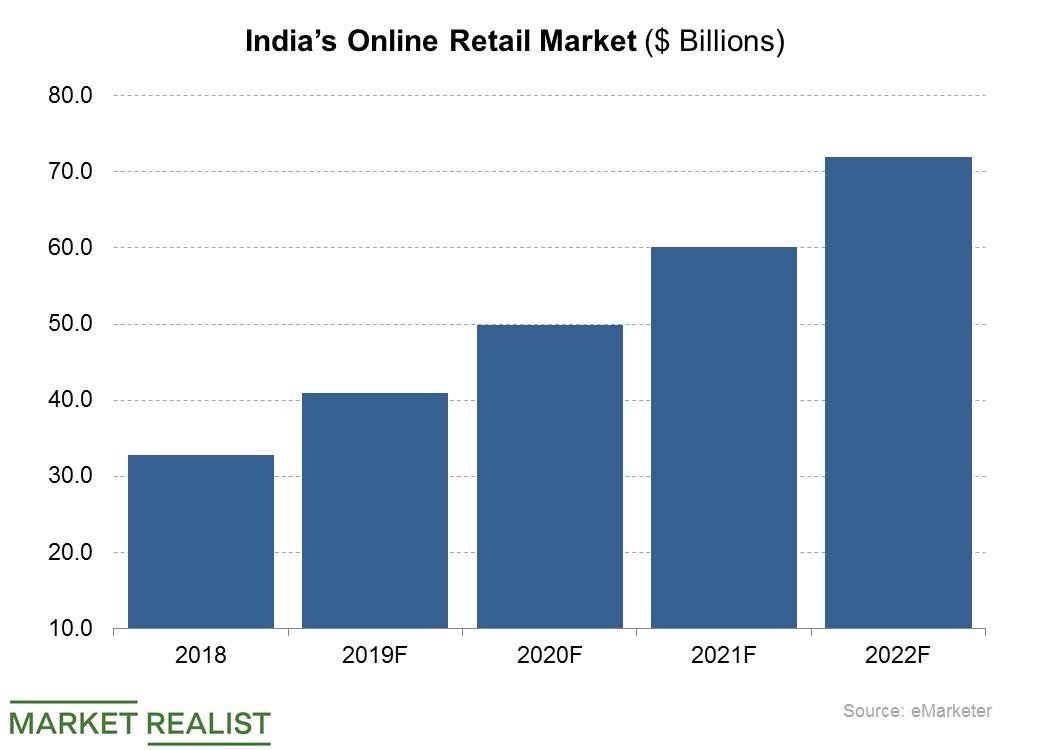 Why Alibaba Wants to Overhaul Its India Investment Strategy
By Neha Gupta

May. 22 2019, Updated 2:54 p.m. ET
Alibaba suffers setbacks in India investments
Alibaba (BABA) is reviewing its India investment strategy with the goal of potentially dialing down on big-ticket investments in the country in favor of smaller deals, according to a report by Indian newspaper Mint. The decision by Alibaba to overhaul its India investment strategy is said to partly stem from the disappointments the company has suffered due to some of its India bets.
For example, Alibaba-backed Paytm is struggling to keep up with Amazon (AMZN) and Walmart-backed (WMT) Flipkart in India's e-commerce market. Snapdeal, another Alibaba-backed Indian e-commerce provider, has also been subdued by the competition so much so that in explored selling itself to rival Flipkart back in 2017, as per an Economic Times report.
But it has not been all bad for Alibaba in India. For example, although Paytm is struggling in India's e-commerce market, it is one of the top mobile payment providers in the country.
Article continues below advertisement
India's e-commerce market continues to expand
India's retail e-commerce market was valued at $32.7 billion in 2018 and is forecast to grow to $71.9 billion by 2022, according to eMarketer. Alibaba's fierce rival from its backyard, Tencent (TCEHY), is also pursuing the revenue opportunity in India's e-commerce industry. Tencent has interest in Flipkart, one of India's top e-commerce providers. In 2017, Tencent teamed up with Microsoft (MSFT) and eBay (EBAY) to inject $1.4 billion in Flipkart. Tencent retains a stake in Flipkart even after Walmart invested $16 billion to purchase the majority interest in the business.