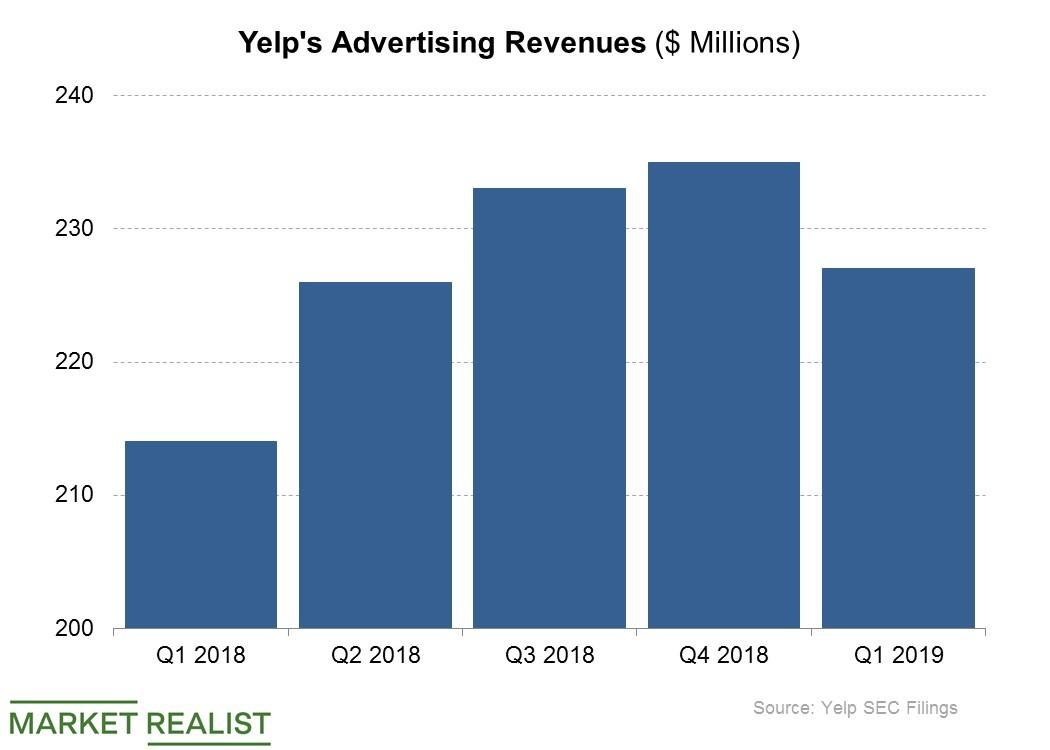 What's in It for Yelp to Rate Maternity Care?
By Neha Gupta

May. 17 2019, Published 8:37 a.m. ET
Educating expecting parents on maternity care
Yelp (YELP) recently announced a partnership that will expand its hospital maternity care rating service. In collaboration with the Northeast Business Group on Health, Yelp will begin to rate the quality of maternity care at some 50 hospitals in New York. This move will expand Yelp's maternity care rating service, which it has been operating in California in partnership with the California Health Care Foundation.
Yelp believes that rating hospital maternity care will help expecting parents to make an informed decision about where they want their baby delivered. The company also hopes the rating will encourage hospitals to improve the quality of their maternity care.
Article continues below advertisement
Yelp monetizes platform through advertising
At the end of the day, Yelp hopes that expanding its maternity care rating service will make its review site more valuable to users. Yelp mostly makes money from its review platform by providing advertising services. The company's advertising revenue increased 6.0% YoY to $227 million in the first quarter. Advertising revenue rose 26% YoY at Facebook (FB), 18% YoY at Twitter (TWTR), and 15.4% YoY at Google (GOOGL) in the first quarter.
Yelp is expanding its hospital maternity care rating service at a time when it is expected to face increased competition for women's attention and advertising dollars after Pinterest (PINS) went public. Pinterest, which says two-thirds of its audience is female, used its IPO last month to raise $1.4 billion in additional cash that it could spend toward to compete against rivals such as Yelp.