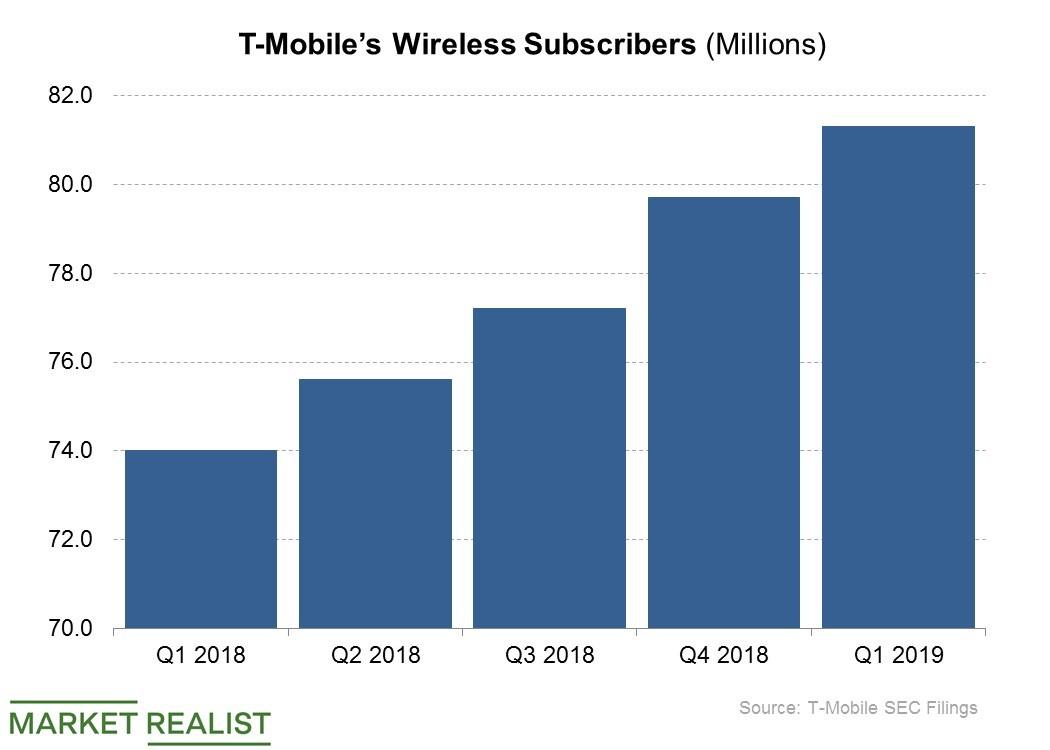 What FCC and DOJ Split Could Mean for the T-Mobile–Sprint Merger
By Ruchi Gupta

May. 30 2019, Updated 2:33 p.m. ET
T-Mobile–Sprint merger divides federal regulators
It turns out that the key federal agencies reviewing the proposed merger of T-Mobile (TMUS) with Sprint (S) are taking different positions on the matter. Only one day after the FCC (Federal Communications Commission) indicated that it would back the merger, staff in the DOJ's (US Department of Justice) antitrust division recommended that the agency block the merger, Reuters reported.
But this looks like a rare turn of events for a merger review in the United States. According to Reuters, the FCC and DOJ almost always agree on merger reviews, and the last time they had a major review disagreement was ~40 years ago. While a review disagreement between the FCC and DOJ may not mean that the T-Mobile–Sprint deal is dead, it could delay the closing of the transaction.
Article continues below advertisement
Cable providers entering the wireless market
In April 2018, T-Mobile and Sprint agreed to merge their operations in order to bolster their competition in the US wireless market, which has become challenging as more operators enter the field and the signup of new customers becomes difficult. In their search for new revenue sources, cable providers Comcast (CMCSA) and Charter Communications (CHTR) have ventured into providing mobile services as well, and Altice (ATUS) is gearing up to join them in the coming months. The result is that the wireless market is becoming more competitive, and T-Mobile and Sprint think that their best bet in coping with a tightening wireless landscape is to join forces.
T-Mobile finished the first quarter with 81.3 million subscribers compared to Sprint's 54.4 million subscribers.