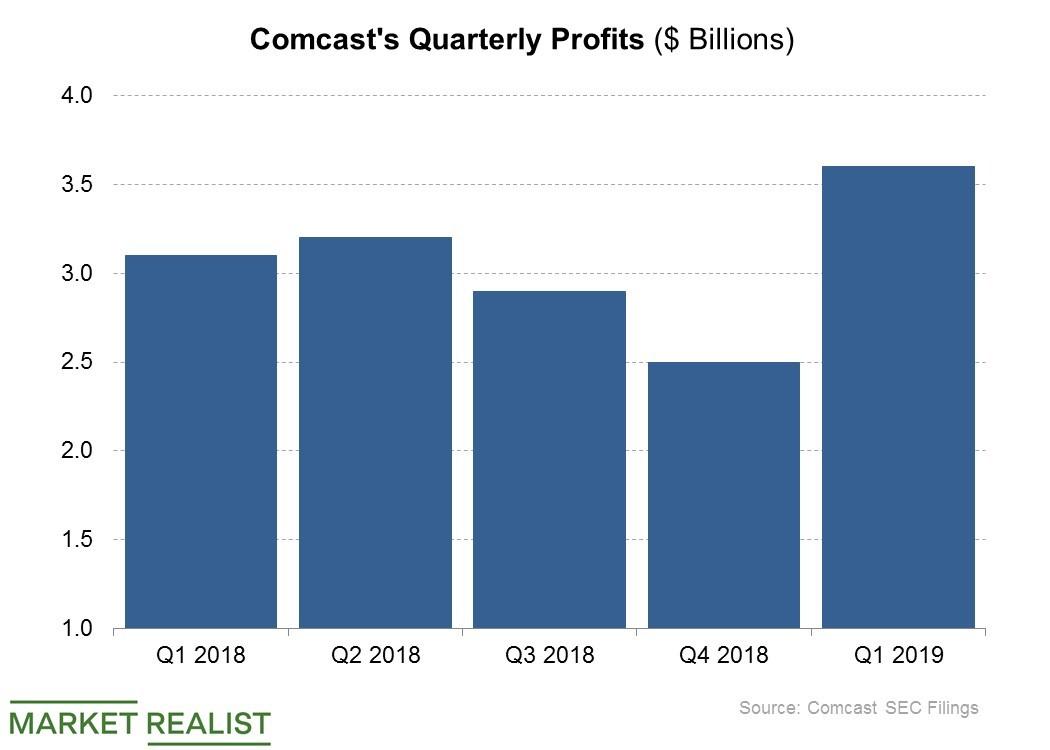 What Comcast Could Win and Lose from Exiting Hulu
By Ruchi Gupta

May. 8 2019, Published 10:41 a.m. ET
Comcast owns 30% of Hulu
Comcast (CMCSA) is discussing the sale of its minority stake in online video business Hulu, CNBC reported last month, citing people familiar with the deliberations. Comcast owns a 30% stake in Hulu, which it wants to sell to Walt Disney (DIS). Disney doubled its Hulu stake to 60% after it purchased the 30% stake that Fox (FOXA) held in the business in a transaction that closed in March.
Article continues below advertisement
Unlocking funds to pay down debt
Hulu has been making losses. Its loss this year is expected to be $1.5 billion. Hulu is not expected to turn a profit until at least 2024. Therefore, selling its stake in Hulu means that Comcast would be dumping a loss-making business, potentially allowing it to preserve some of its resources. Comcast reported a profit of $3.6 billion for the first quarter. The profit would have been higher had it not been for the $141 million loss that the company suffered due to its stake in Hulu.
Selling its Hulu stake also means that Comcast would raise additional cash that it could use to reduce its debt load. Comcast exited the first quarter carrying a debt of nearly $110 billion, including about $4.6 billion to be repaid within a year. Comcast's 30% stake in Hulu could fetch $4.5 billion assuming the valuation of the business stays the same at $15 billion as when AT&T (T) sold its 10% stake in the business last month.
Exiting one of America's top online video services
But selling its Hulu stake would mean that Comcast is exiting a growing business with a bright future. Cord cutting is fueling rapid uptake of online video services. Hulu disclosed early this month that it has 26.8 million paying subscribers, up from 25 million at the end of 2018, making it one of the top digital video services in the United States. Netflix (NFLX) closed the first quarter with 60.2 million subscribers in the United States. AT&T and Dish Network (DISH) exited the first quarter 1.5 million and 2.4 million subscribers on their flagship streaming video services, respectively.