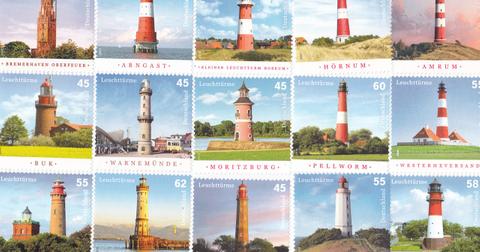 We Told You to Sell Stamps.com LAST August
By JP Gravitt

Updated
Here was what we said then:
Article continues below advertisement
"Avoid Stamps.com
Stamps.com Inc. (Nasdaq: STMP) is one of the leading providers of Internet-based postage services. The disruptive nature of its business model has led to explosive growth in recent years, and its stock has responded accordingly by rising over 500% in the last five years alone. However, there is one major reason why we think the stock cannot be touched by investors today. In Stamps.com's 10-K filing, it lists one of the risks to its business as the following:
"Regulations and/or USPS policy or practices may cause disruptions to, or the discontinuance of our business."
In one of the paragraphs below this headline, it says:
"The USPS could also decide that PC Postage should no longer be an approved postage service due to security concerns, financial difficulties within the USPS or other issues. Our business would suffer dramatically if we were unable promptly to adapt our services to any new requirements or specifications or if the USPS were to discontinue PC Postage as an approved postage method. "
Okay, so the fact that Stamps.com's entire business relies on the USPS is pretty risky in itself, and this risk is amplified by the fact that President Trump is not too happy with how the USPS has performed. In fact, he issued an executive order to evaluate the operations and financials of the USPS and recommend reforms.
So, put all of this together, and you have a company who states that policy changes by the USPS could cause a disruption or discontinuance of its business, and you have the President of the United States issuing an executive order to evaluate the USPS and recommend changes. This doesn't sound good for Stamps.com, does it?
So, what's the timeline for this evaluation?
President Trump issued the executive order back on April 12, and the Task Force was given 120 days to submit its report, which means it has until August 10; yes, 2 days from now.
So what if everything is fine with STMP?  It certainly could be.  BUT, even then you are paying 23 times for 5% earnings growth next year.  Actually earnings are shrinking by 5% in 2018.  So this is no gem either way.  We would avoid it."
It is down 86% since then – what a terrible idea for a company.  Anyway, you REALLY should join Market Realist Pro today to get ideas like this.