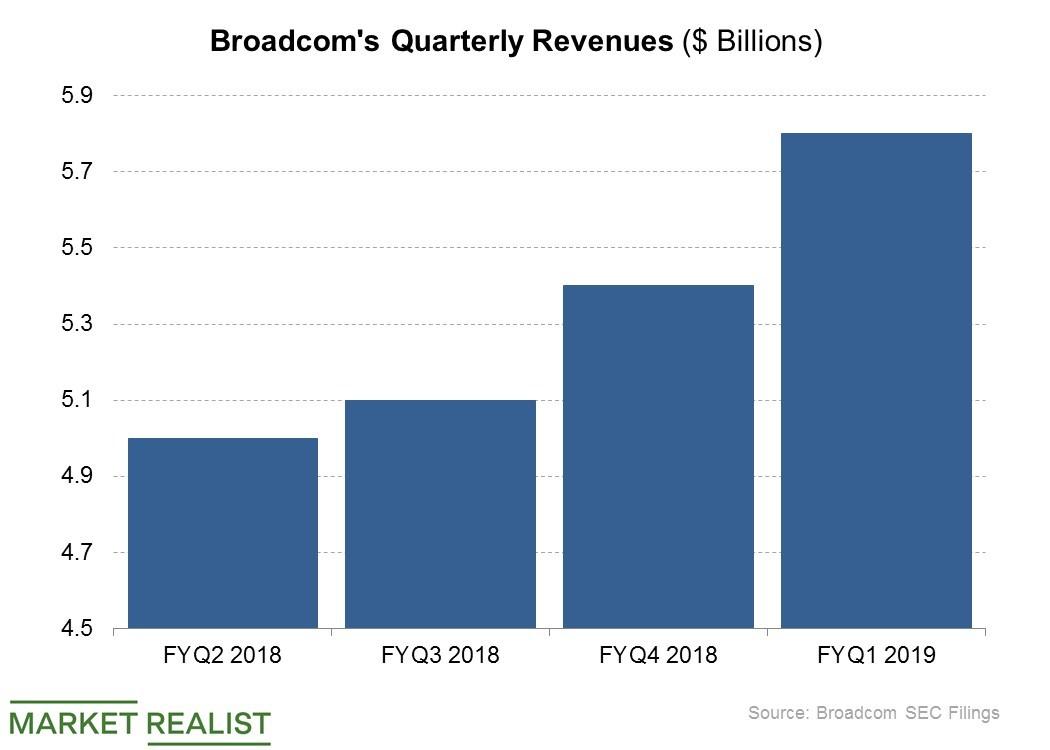 Is Broadcom in Trouble?
By Ruchi Gupta

May. 30 2019, Published 7:04 a.m. ET
Antitrust probes
Broadcom (AVGO) is the subject of antitrust probes on both sides of the Atlantic that could have a massive impact on its business and financials. According to a Bloomberg report, the Federal Trade Commission has widened its antitrust probe of Broadcom. The probe seeks to determine whether Broadcom abused its dominance in the market for chips that go into Wi-Fi networks and data center switches.
On the other side of the Atlantic, the European Union antitrust agency is investigating whether Broadcom is stifling competition in the way it sells chips used in set-top boxes.
Article continues below advertisement
Broadcom risks fines and sanctions
The antitrust probes could result in Broadcom being fined or forced to overhaul its business model in ways that could result in a massive loss of revenue and profit. Just this month, a federal judge in California ordered Qualcomm (QCOM) to renegotiate patent license agreements with its clients after the FTC accused the company of antitrust practices. If the ruling stands, it could end up making Qualcomm's licensing business less lucrative.
Loss of Huawei business
Besides the antitrust probes, Broadcom could also record massive revenue loss from being unable to sell components to Huawei. The Trump administration has placed Huawei on a trade blacklist, thereby restricting business deals between Huawei and its American suppliers. Google (GOOGL) and Microsoft (MSFT) have already moved to cut off Huawei from their Android and Windows operating systems, respectively, to comply with the sanctions placed on the Chinese smartphone and telecom gear market.
According to a Reuters report, Broadcom, Intel (INTC), and Xilinx (XLNX) have also decided to stop selling chips to Huawei to comply with the sanctions facing the company. Broadcom recorded a 9.0% YoY revenue increase to $5.8 billion in the first quarter.