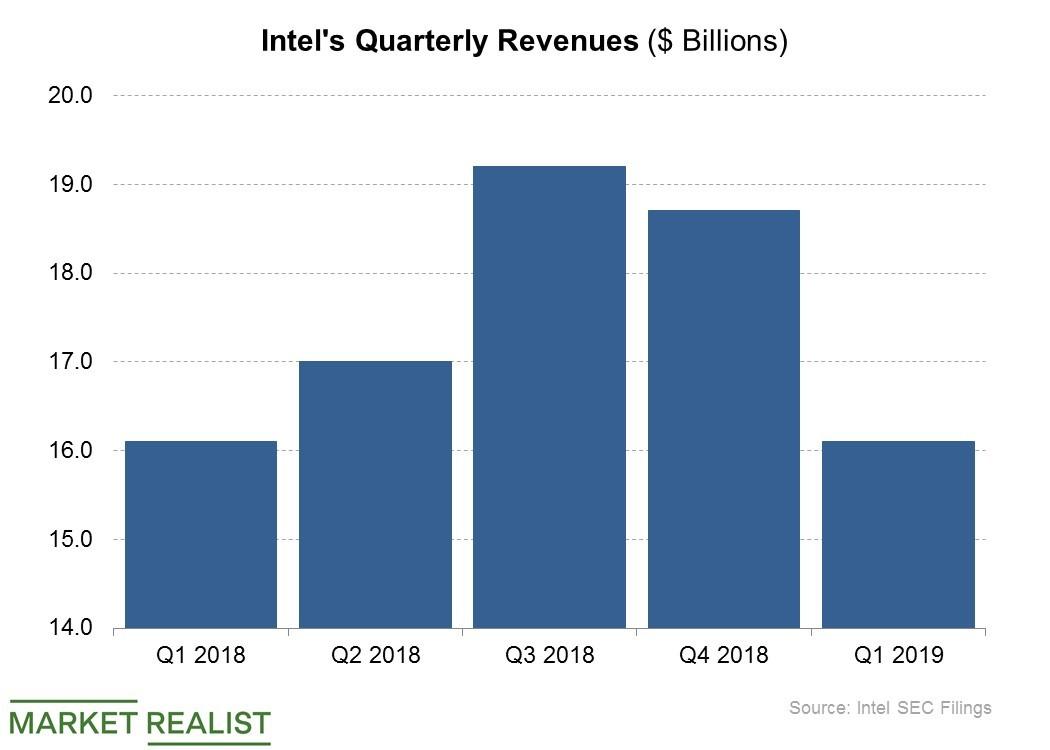 Intel Works to Stop Talent Hemorrhage to Be Competitive with Peers
By Ruchi Gupta

May. 30 2019, Published 7:04 a.m. ET
Intel opens secret channel for staff to raise complaints
In a tight labor market marked by record low unemployment rates, American corporations are struggling to attract and retain the talent they want. In 2016, Intel (INTC) had a workforce retention challenge that led it to figure out how to stop the talent hemorrhage. According to a report by CNN Business, Intel responded by launching a program where workers can anonymously raise their issues and have them addressed. At the end of 2018, Intel's talent retention, especially among women and minorities, had greatly improved.
Article continues below advertisement
For technology companies like Intel, the talent retention problem is a serious concern because it can greatly hamper innovation, which can in turn, render the company less competitive in the market and lead to deteriorating financial results. Intel is in tight competition with Advanced Micro Devices (AMD) and Nvidia (NVDA) for contracts to supply chips used in personal computers and data centers. Therefore, a slowdown in innovation pace at Intel can lead to it being overtaken by AMD or NVIDIA in the market for personal computer and server processors.
How companies are fighting talent retention problem
Intel is not alone in the struggle to attract and retain top talent. Facebook (FB) is also struggling to attract talent from top universities in America, according to CNBC. Facebook and Amazon (AMZN) have recently boosted wages for their staff in apparent efforts to improve their workforce attraction and retention.
Walt Disney (DIS) and Walmart (WMT) are investing in their staff back-to-school programs also in an attempt to improve workforce productivity and retention.
Intel generated revenue of $16.1 billion in the first quarter, flat from a year ago.