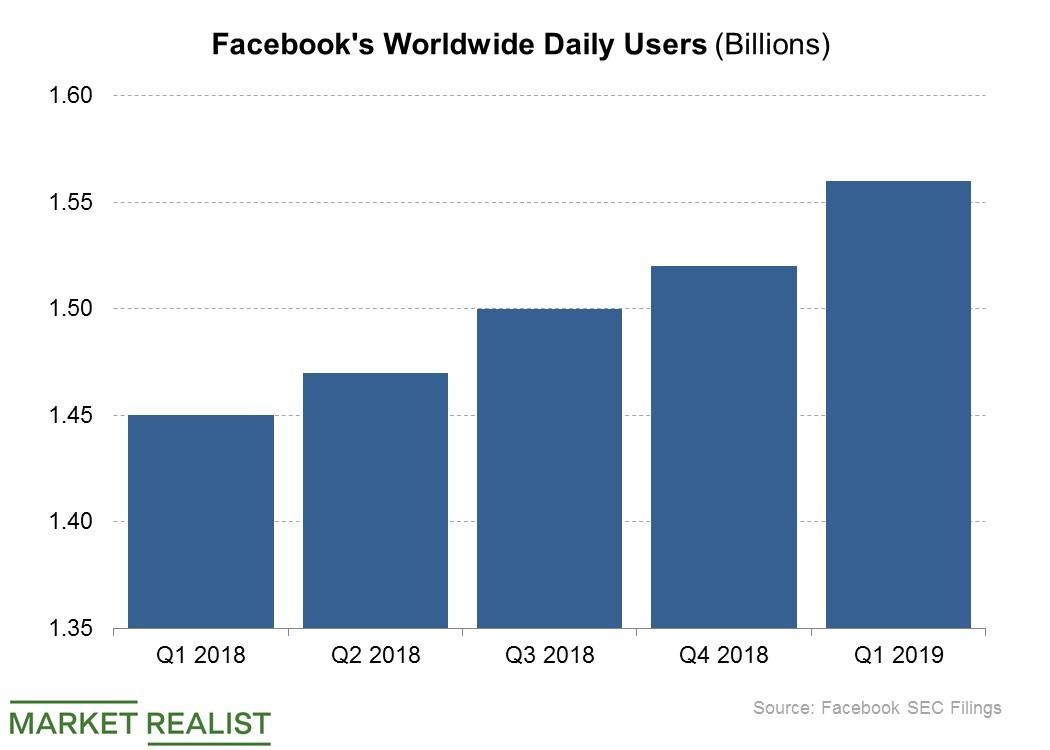 How Language Diversification Is Giving Facebook Trouble
By Neha Gupta

May. 2 2019, Published 2:13 p.m. ET
Facebook services available in over 140 languages
In an attempt to be the social network of choice for the world, Facebook (FB) offers its social media services in dozens of different languages. According to a report by Reuters, Facebook's social services and apps can be accessed in more than 140 different languages.
Facebook exited the first quarter with 2.4 billion monthly users and 1.6 billion daily users on its flagship network alone. WhatsApp and Messenger, Facebook's other properties, boast over 1.5 billion monthly users each. Instagram, Facebook's photo-sharing app and rival to Snapchat, has more than 1.0 billion monthly users and 500 million daily users. Twitter (TWTR) closed the first quarter with 330 million monthly users and 134 million daily users. Snap's (SNAP) Snapchat exited the first quarter with 190 daily users. Pinterest (PINS) boasts some 265 million monthly users.
Article continues below advertisement
Facebook isn't moderating content in all languages
While providing its services in multiple languages may have helped Facebook to build the largest social audience in the world and made it the advertising platform of choice for many brands, Facebook is beginning to feel the burden of its language diversification.
Since content moderation isn't available in all languages, some are exploiting the loophole to post harmful content to Facebook's platforms, according to Reuters. The practice is undermining Facebook's content-moderation efforts and putting it at risk of being fined by regulators. Its inability to catch and remove all inappropriate content also puts it at risk of being abandoned by advertisers. Procter & Gamble (PG), the world's largest advertiser, has warned that it may reduce or stop advertising on digital platforms that can't guarantee the brand safety it wants.