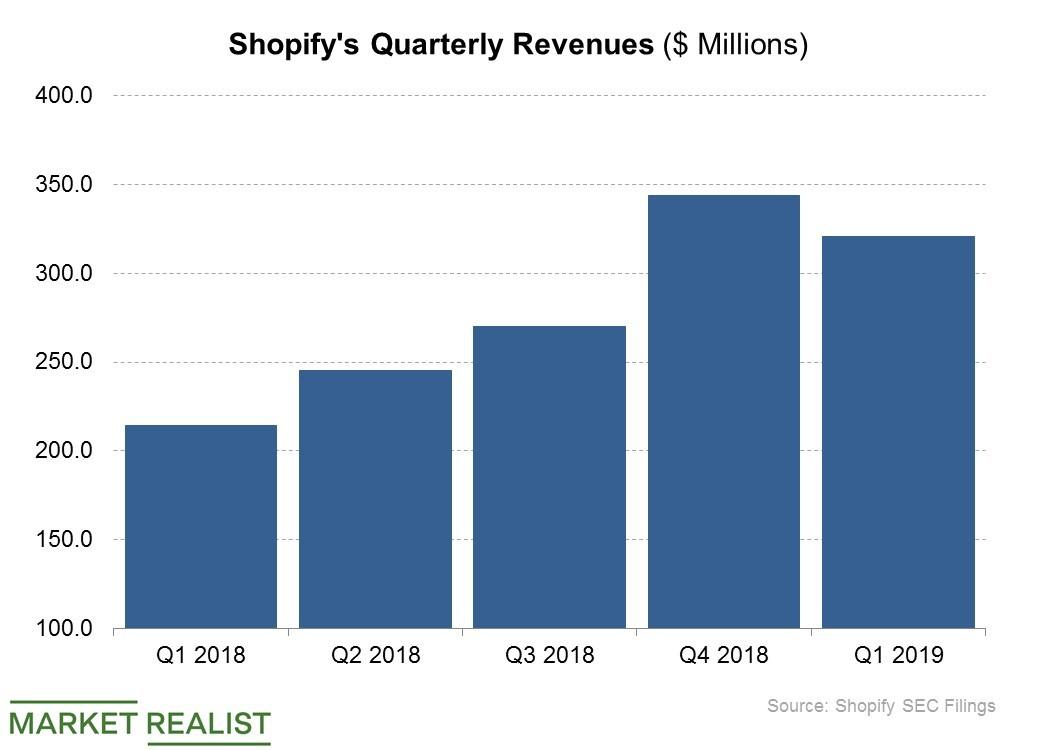 Here's an Amazon Shift That Could Benefit Shopify
This shift to could send more Amazon sellers to Shopify
Amazon (AMZN) is planning a major shift in its strategy now that it procures the merchandise it sells itself. The shift will involve Amazon's dropping small suppliers as a way to control its costs. But such a move could actually end up benefiting Amazon rivals such as Shopify (SHOP).
According to a Bloomberg report, wholesale suppliers who lose Amazon orders could end up on Shopify's marketplace. If the Amazon supplier exodus to Shopify or any other rival marketplace is massive, Amazon could feel the pinch, such as reduced product listings on its platform.
Article continues below advertisement
Marketplace operators keen to draw more sellers
Running a marketplace is a lucrative business. Marketplace operators make money in a variety of ways, from charging a commission on sales to providing advertising services to sellers at a fee. That explains why companies such as Amazon and eBay (EBAY) are going the extra mile to make their marketplaces more attractive to sellers.
In addition to providing its sellers with the tools they need to sell online and facilitating payments for them, Amazon also extends small business loans to its sellers to ensure that a shortage of working capital doesn't hold them back. Last year, eBay also partnered with Square (SQ) to extend credit to its sellers. On its part, Shopify also extends cash advances to its sellers. Last month, it teamed up with Snapchat (SNAP) on seller marketing solutions.
Shopify's revenue rose 50% year-over-year to $320.5 million in the first quarter.