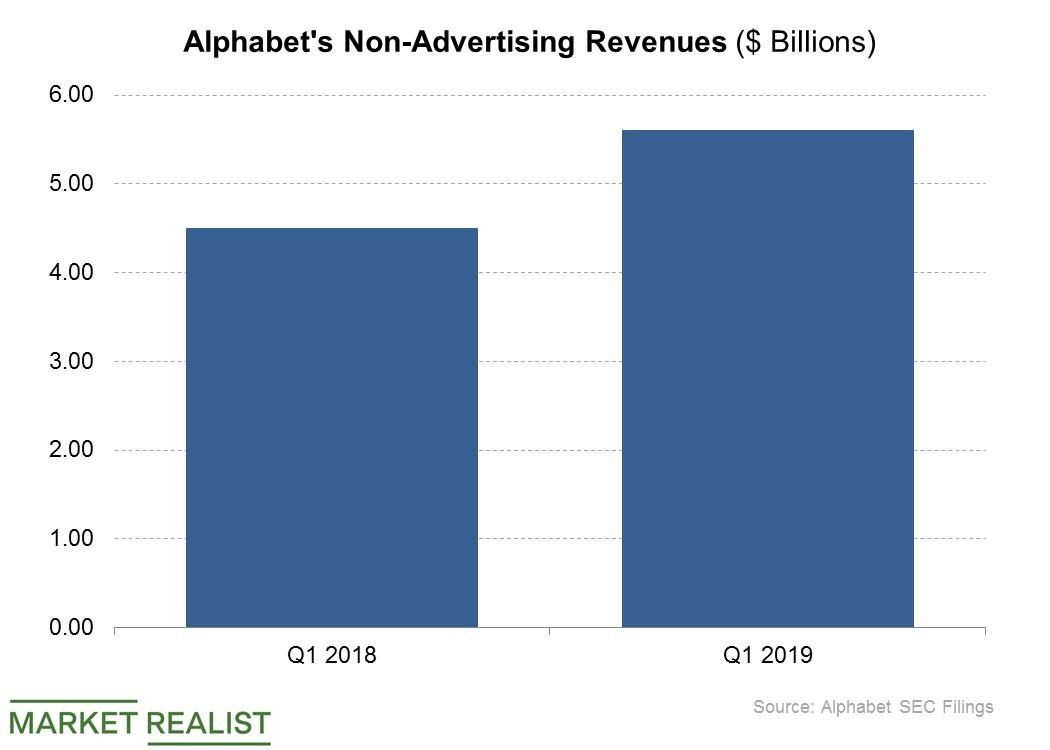 Google Wins Amazon Support for Pixel Business
By Ruchi Gupta

Jul. 31 2019, Updated 3:56 p.m. ET
Google expands Pixel smartphone distribution
Amazon (AMZN) has joined the list of distributors of Google's (GOOGL) new Pixel 3A and Pixel 3A XL smartphones, according to a report by the Verge. This is the first time that Amazon has gotten involved in the distribution of Pixel smartphones, which entered the market three years ago. Google launched the new Pixel models early this month, with the company announcing an expanded distribution agreement for the product. When the Pixel smartphones hit the market a few years ago, Google distributed them exclusively through one mobile operator. Now all the major operators except AT&T (T) are involved in the distribution of the new Pixel handsets.
Article continues below advertisement
Diversifying revenue sources
The Pixel business forms part of the efforts by Google and its parent Alphabet to diversify their revenue sources. Alphabet generates almost all its revenue through Google, which in turn derives the vast majority of its revenue from advertising. But as the advertising market becomes more competitive, Google and other ad-funded companies like Facebook (FB) and Twitter (TWTR) have been exploring new revenue sources outside advertising.
In addition to the Pixel business, Google's other non-advertising revenue sources include smart home appliances and cloud computing services. Non-advertising revenue at Google parent Alphabet increased 24.4% YoY to $5.6 billion in the first quarter. Twitter recorded non-advertising revenue growth of 20% YoY in the first quarter, whereas Facebook recorded a 4.0% YoY drop in its non-advertising revenue in that period.